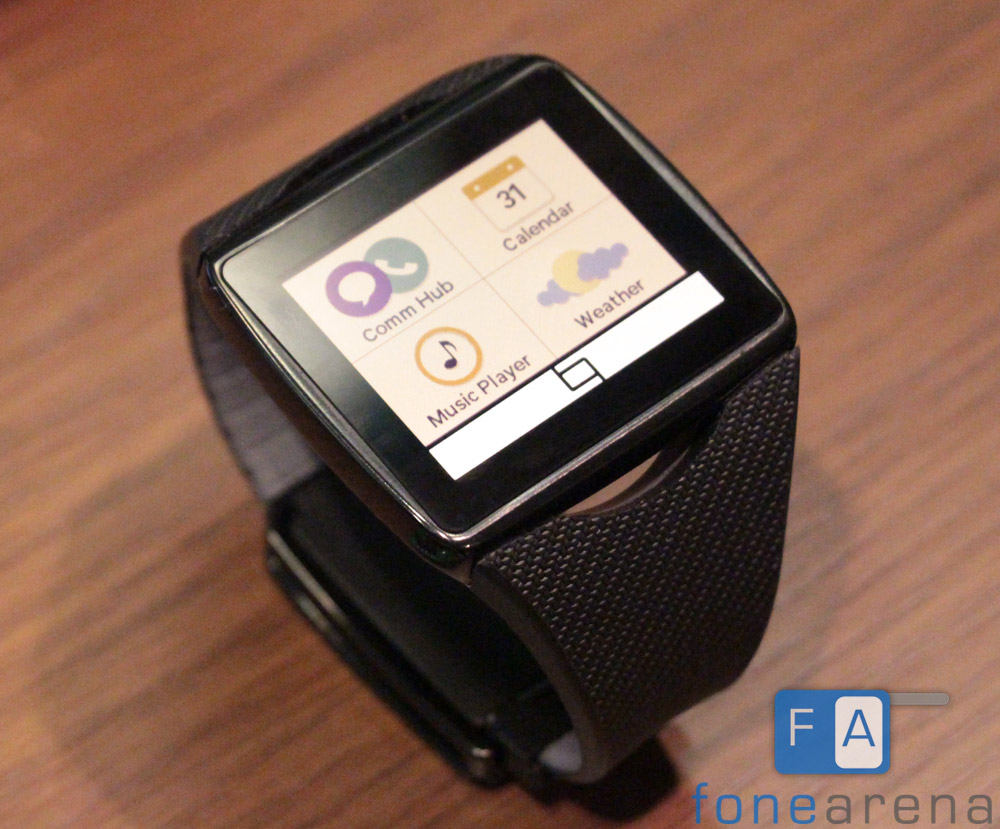 Qualcomm announced its own smartwatch known as the Toq at its annual developer conference UPLINQ 2013 in San Diego just before IFA 2013 in Berlin and we were lucky enough to meet folks from Qualcomm at IFA including Rob Chandok who is President of Qualcomm Internet Services and SVP of Qualcomm Technologies. We were indeed surprised that we could get our hands on the Toq Smartwatch. This Smartwatch seems pretty interesting compared to other similar products like the Samsung Galaxy Gear and Sony SmartWatch 2. Qualcomm has been working on the product for over 2 years and this is evident from the build quality and design of the product. Feels very premium and thought out. The best part is the Mirasol display which translates to great battery life and sun light visibility. Watch our hands on video below –
httpv://www.youtube.com/watch?v=uhfcQKLuSQQ
Here is a Rob Chandok from Qualcomm giving us a demo of the Toq Watch
httpv://www.youtube.com/watch?v=QVCkXFSWNvM
In terms of the specs , the Toq features a 1.55 inch touch Mirasol color display. You can turn on front lighting if required by tapping on a area which would come in handy in extremely low light situations. The device is completely buttonless and is operated only with the touchscreen and the sensors on the straps. Qualcomm has smartly moved the battery away to the strap and removed the bulk from the actual watch itself. Still the Toq is extremely light at 90.7g. The Toq talks to your smartphone using Bluetooth.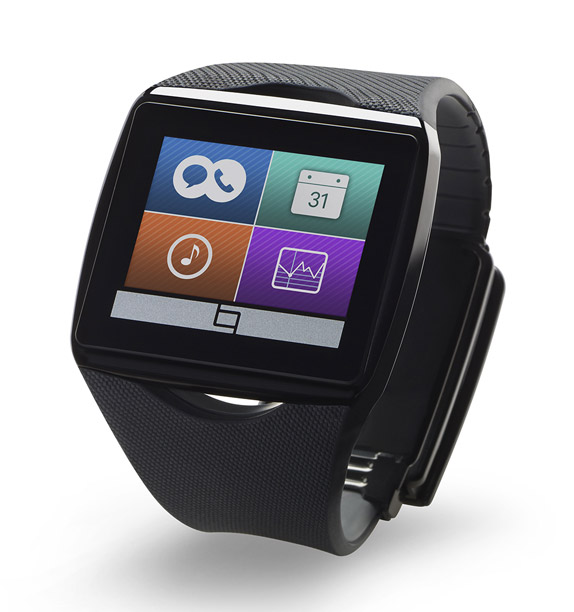 In terms of features , you can accept/reject phone calls,view text messages, email,calendar reminders , control music playback and a lot more. In fact during the demo we could actually control a wall lamp from the watch which was totally cool. The Toq features Qualcomm's AllJoyn framework which allows developers to build apps that let you control multiple devices from your wrist!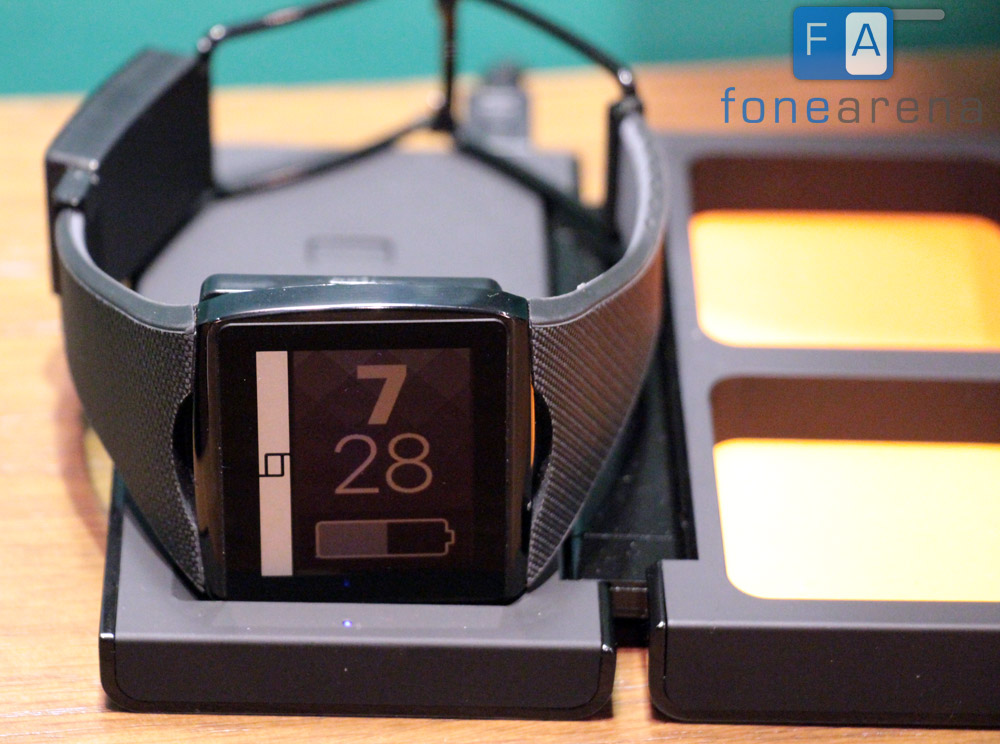 Qualcomm would offer optional Bluetooth wireless headsets which can be purchased separately or as part of the Premium Audio Edition bundle. The Toq is the first smartwatch to feature Qualcomm WiPower LE technology.Both the Toq and these pair of bluetooth headsets  can be charged wirelessly using the case which the watch comes in.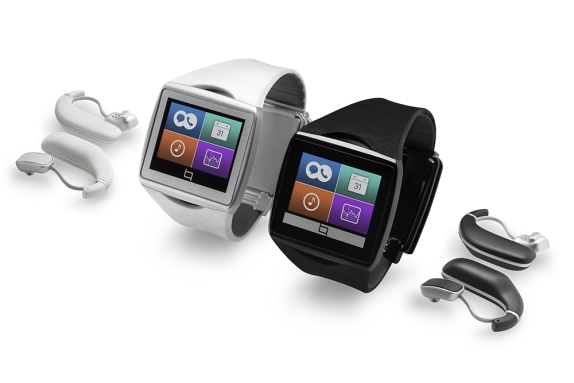 The watch will go on sale on Q4 2013 for approximately $300 in limited quantities. Qualcomm aims to sell thousands of these and not millions and looks forward to working with partners to create wearable products like this.Unlike other smart watches which are tied to certain products this would work with any Android phone running 4.0.3 or higher and the battery life is rated at around 3 days. It would be available in black and white colors.An app would be made available on the Google Play store closer to launch and would enable you to control pair your phone with the Toq.