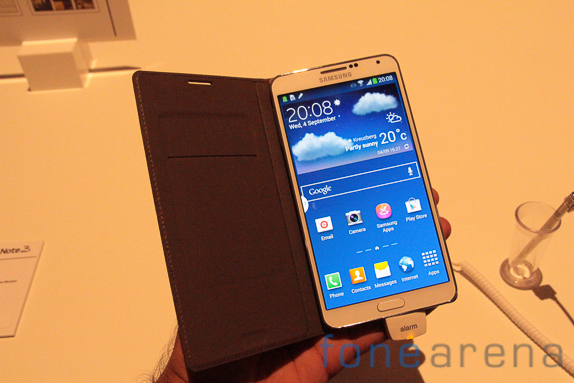 Right out of IFA 2013, the most anticipated Android handsets of the Berlin event will come to India, next week between Sept 17- Sept 18. Samsung will show-off its two big creations Galaxy Note 3 and Samsung Galaxy Gear Smartwatch on 17 September in the national capital.
Samsung Note 3, the best looking Note, ever, from Samsung with its 5.7 inch screen will strut into stores after Sept 25. The 1080p screen Note is a stunner with a faux-leather back. It weighs 168 gms. Processor is the Snapdragon 800 clocked at a heady 2.3 Ghz or a 1.9 GHz Exynos Octa CPU. The RAM is 3GB and the device has 32 GB and 64 GB versions.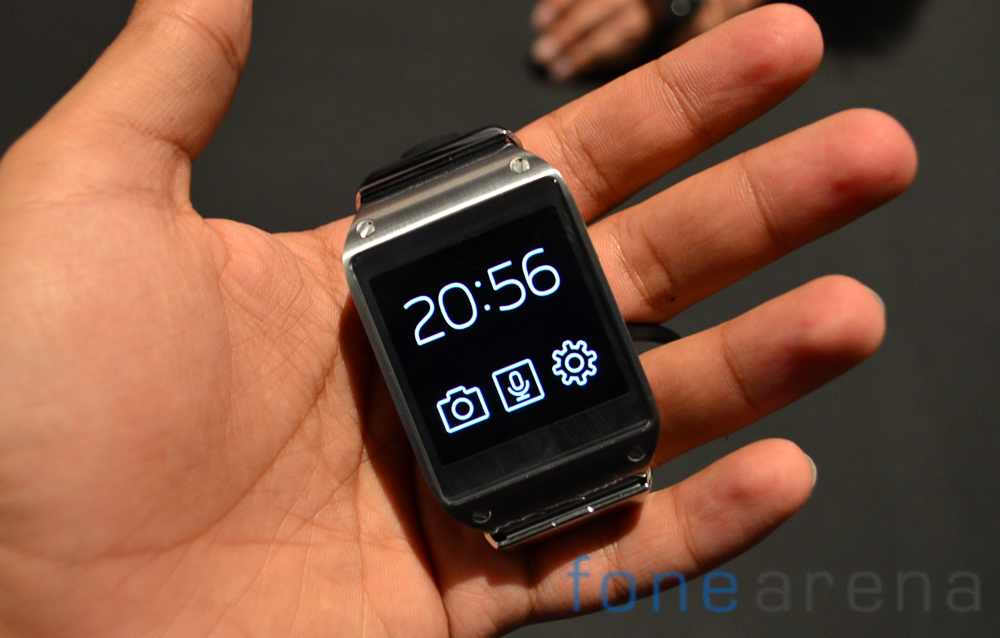 Wonder how many buyers in India will embrace the concept of wearable tech? The launch of Samsung Galaxy Gear Smartwatch will ascertain that. The Smartwatch too is expected to launch along with the Note 3 early next week. The aneroid powered gear weighs about 73.8gms. The screen is 1.67 inches, 800MHz processor and 512MB of RAM. The Samsung Note 3 and Smartwatch are expected to be available in market after 25th Sept. Team FoneArena played with it at IFA in Berlin. Check out the the Hands On Videos of the Samsung Galaxy Note 3 and the Galaxy Gear from the IFA 2013.