Oppo has been constantly teasing the officially confirmed N1, the first in the series of camera centric flagship devices from the Chinese manufacturer. This time, they have revealed that the device is going to sport a huge 5.9 inch screen, which negates the earlier leaked specifications that the device will sport a 5.5 inch display. They have also revealed the front wireframe, which looks remarkably similar to the earlier leaked images, confirming the authenticity of the leaks. It was revealed to have a back-side touch sensor to navigate in a completely different way, adding to the fact that it might sport a really good camera.
With this new official confirmation from Oppo, the 5.9 inch screen ticks off yet another thing we didn't know or had miscalculated about the new flagship device.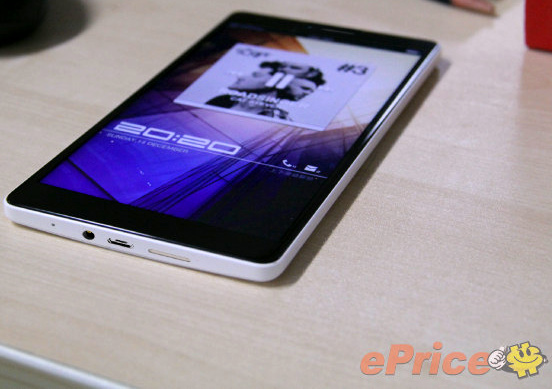 With really thin bezels, the device is still positively huge and now we can corroborate with the hugeness of the Oppo N1 in the leaked images, like the one above. With this huge screen, the device enters into the large screen Phablet territory, which might arguably have already been breached slightly by the Find 5. But with a camera centric focus, won't the size be a deterrent to potential cameraphone enthusiasts who value ergonomics over screen size?
We really hope Oppo takes that into consideration because the device might just be too huge to handle. Earlier rumours have indicated the following specs for the N1 –
Rumored N1 Qualcomm 8064pro processor (quad-core 1.9GHz) professional camera ISP + Fujitsu chips, 5.9FHD screen (Visual is 6 inch), 13 million camera (after is was before?) very Holy and astonishing camera, late in September!
Everything seems spot on now, and we can now do nothing but wait for the official announcement on the 23rd of September, and really hope they send us a review unit to play with. One can hope, right?
Source Twitter