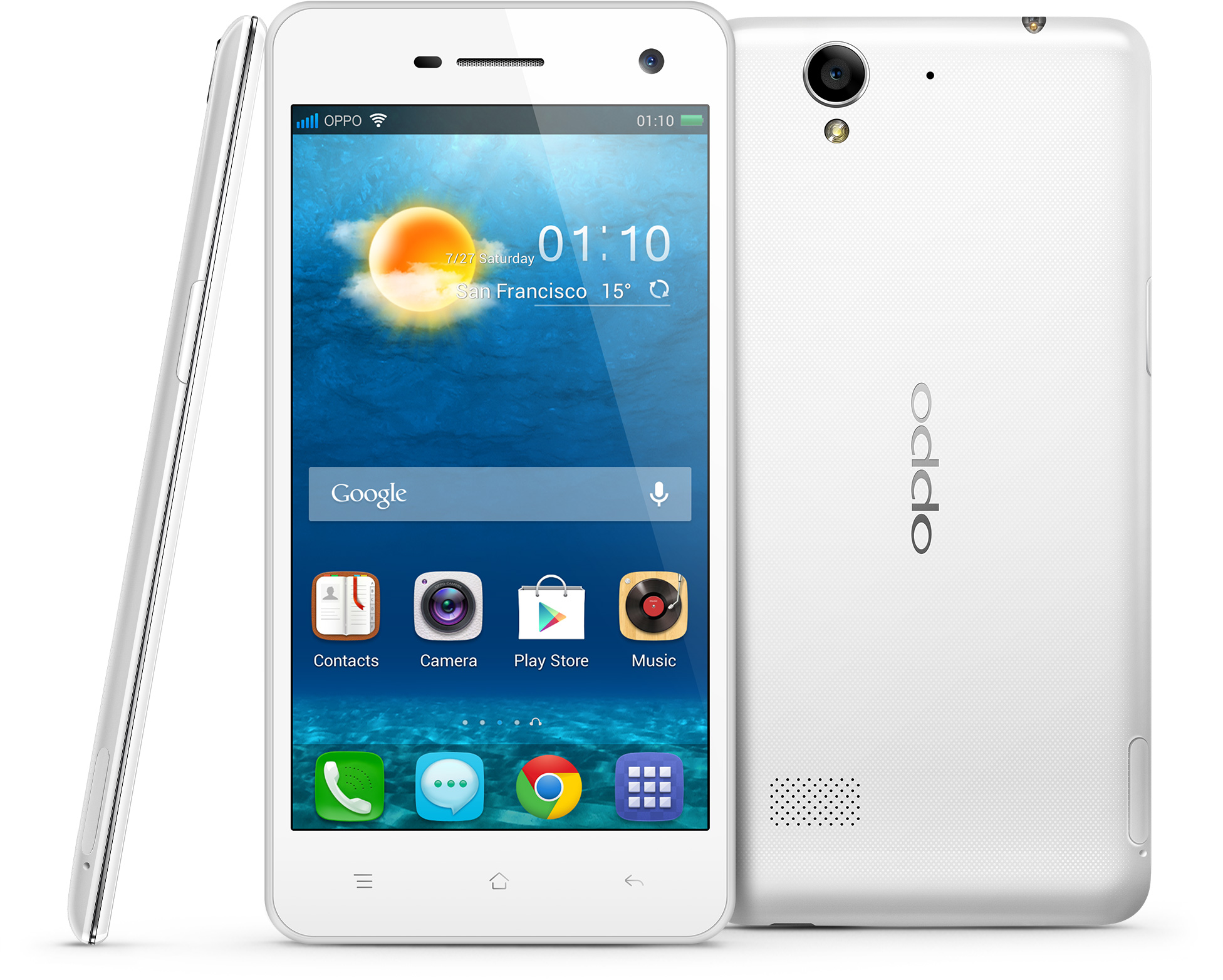 We just saw Oppo reveal their latest smartphone, the R819, an effort to make a well engineered smartphone that's not too hard on your wallet. Speaking of your wallet, we have just been notified that the R819 is now available for pre order in three countries, namely Australia, Japan and Hong Kong. For 399$ in AUD, the device seems a bit pricier for the specs, but since this is just a pre order price, we reserve judgement until Oppo reveals their global price in USD. People from Hong Kong can get it for HK$2,798 and the Japanese can get it for 36,000 JPY, all from the third party retailer online retailer Expansys.
Update: The official Oppo Style site has now listed the R819 for a 349$ USD(roughly converts to 21K INR) pre order.
As noted earlier in our announcement post, the R819, also known as the Find 5 Mirror in Thailand has a really thin build, measuring at just 7.3mm and weighing in at 110g. There is a 8 megapixel BSI camera at the back and is powered by a MediaTek MT6589 processor. Other specifications seem run of the mill but Oppo has blessed the device with an unlocked bootloader and plenty of features in its own built in ROM, making the choice really easier for you. Here are the complete specs of the device –
4.7 inch 1280X720 IPS LCD with OGS technology
1.2 GHz MediaTek MT6589 Quad Core processor with 1 GB of RAM
8 Megapixel Sony EXMOR BSI sensor with f2.0 aperture lens and a dedicated ISP, 2 MP wide angle front camera
16 GB ROM, no micro SD card slot
Dual SIM (GSM), WiFi, WiFi Display, DLNA, FM Radio
2000 mAH Battery
Android 4.2.1 Jellybean
Looks like a pretty nice device, but we certainly hope it gets reduced prices for the global launch. More information on availability and prices in the source link below.
Source Expansys