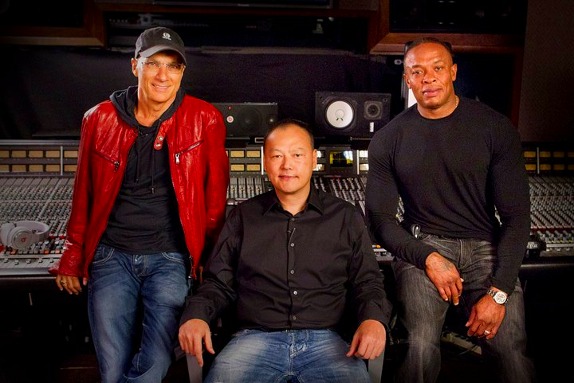 Beats Electronics, popular for Beats audio by Dr. Dre is looking to buy out its Asian partner HTC and bring in a new investor, according to a recent report from the Wall Street Journal. Beats partnered with HTC back in August 2011, in which HTC invested $300 million for a 50.1% majority stake in Beats Electronics. HTC started launching devices with Beats audio branding starting from October 2011.
HTC sold back half of its stake to Dr. Dre in July 2012 at a loss of about $5 million, now HTC  still has 25% percent stake in the company. According to WSJ, Beats is  in talks with an investor that could provide debt financing and possibly take a minority ownership stake in the coming weeks. Earlier this summer, Beats tried to raise $700 million buy out HTC's stake and pay down debt but was unsuccessful, says WSJ.
Even though HTC reported about $41 million of net profits in Q2 2013, it expects their first ever operating losses in Q3 2013. HTC recently announced Robert Downey Jr. as its new brand ambassador with its "Change" ad campaign. Beats Electronics is planning to expand their business into speakers, audio systems in cars, consumer electronics and an online streaming music service.
Source: WSJ