Popular smartphone browser, UC Browser, just got an update to version 9.2 that brings with it support for add ons. The feature that has previously been seen on competitors like Dolphin browser opens up the browser to a lot of possibilities. Third party developers will now be able to create plugins or add ons that will integrate with, give additional features to the browser.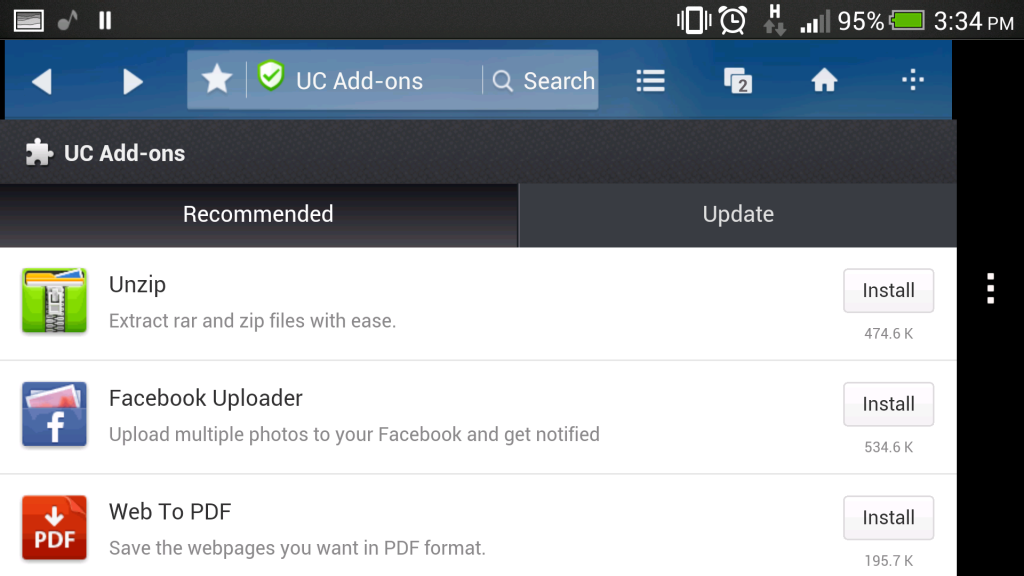 These additional abilities range from Facebook photo uploading to saving documents as PDFs. The ability to unzip files and translate web pages are some of capabilities possible with the support for add-ons. The add-on platform will allow for communication between UC Browser and underlying Android services. UC Web has standardized its browser API and is also providing an SDK to make it accessible to third party developers. Addons developed using the SDK will run on all versions of UC Browser irrespective of the platform.
The add on platform will be open to third party developers soon and should help expand the browser's capabilities multi fold.