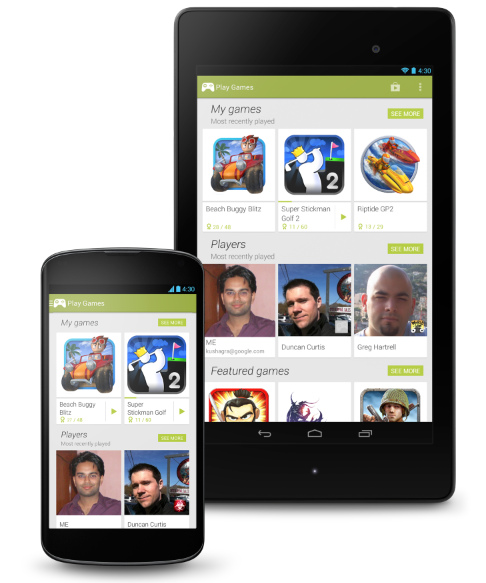 Google announced the Google Play Games services back in May at the Google I/O. Now the Google Play Games app is live in the Play Store that lets you invite a friend and start challenging gamers around the world, compete for top achievements, and race to the top of the leaderboard. You can also discover new games and play with friends and join supported multiplayer games. It also shows notifications and friend's requests. By default only users from your Google Play circles can send requests, but you can change it from the settings.
Under the recommended games section, you can view featured games, popular games and popular multiplayer titles. It also recommends people to added in your Google+ circles so that you can play with them.
Features of Google Play Games
Discover great games
Play with your friends, and see what they're playing
Join multiplayer games
Track your achievements
Compare scores with other players
Download Google Play Games from the Google Play Store for free. This doesn't have any country restriction and is available for all the users with Google account globally.