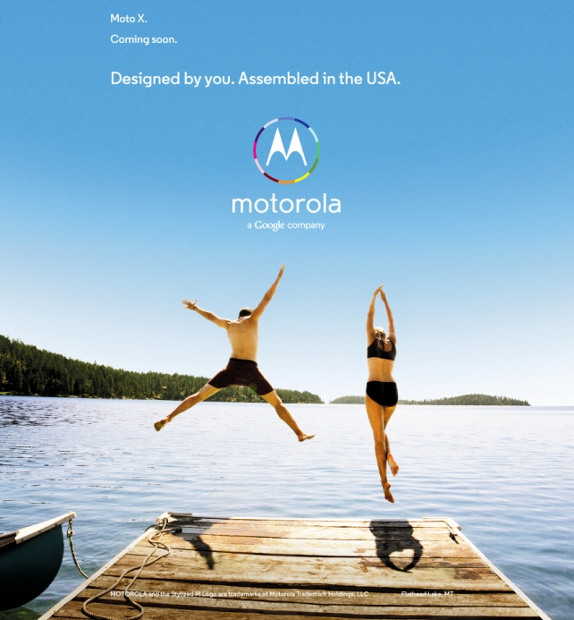 The Motorola Moto X was confirmed by the Motorola CEO Dennis Woodside back in May at the D11 conference that also revealed that the phone would be assembled in the USA. The new newspaper ad that was revealed by Ad Age reveals the Moto X smartphone campaign with a tag line "Designed by you . Assembled in the USA." It also says that Moto X will be "the first smartphone that you can design yourself".
However it did not have an image of the phone or any features of the Motorola's upcoming smartphone. "What we are doing which is very different is assembling [Moto X smartphones] here in the U.S. in our assembly plant in Fort Worth, Texas", said Brian Wallace, Motorola's VP-global brand and product marketing in and interview to the Ad Age, but he did not reveal which Moto X aspects will be available for personalization. Even the Ad did not give any clue how people can design the phone by themselves.
Specifications of the device leaked last month that revealed that the phone would have a 720p display, powered by a 1.7 GHz MSM8960 Pro chipset, run on Android 4.2.2 (Jelly Bean), have 2GB of RAM, 16GB of internal memory , 10MP rear camera and a 2MP front-facing camera. The Moto X would be the company's flagship smartphone from Motorola since Google acquired them last year.
Source: Ad Age | Via: The Verge