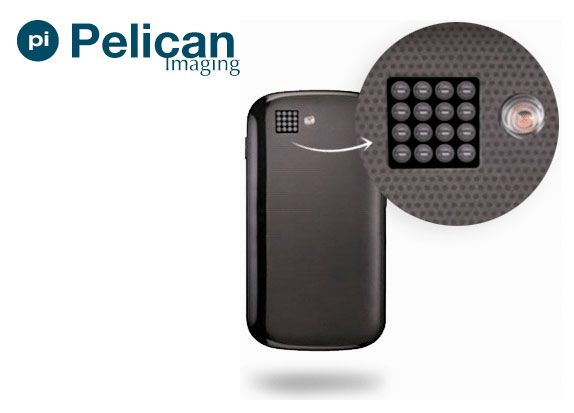 If you follow the tech scene closely , you must have heard about these slightly expensive cameras sold in the name of Lytro. The main highlight of Lytro cameras is the ability to focus objects in the picture after you have clicked the picture. One company Pelican Imaging based in Mountain View, California ( yes the same town as Google) is working on array camera technology for mobile devices.And we might see one of the first devices with such technology debut in 2014 which is not that far away. Users always struggle to get the focus right on both cameras and mobile devices and a technology which promises Click now ,  focus later will be a a great solution and a feature to boast on your mobile phone.
It is interesting that Qualcomm and  Nokia Growth Partners have invested in the company alongside several venture capital firms and raised over $20M from these set of investors.The company aims to disrupt the mobile photography space.
Check out this video from Pelican Imaging which gives you an idea about the technology
httpv://www.youtube.com/watch?v=JovK9-Ig0Cg
Qualcomm actually gave a brief demo of how this technology works at MWC 2013 earlier this year and mentioned that the Snapdragon 800 chip from the company can handle the image processing required to achieve the sophisticated editing of photos.
Imagine a Nokia PureView 808 paired with such a sensor ! Would be a mobile photographer's dream come true !
More coverage over at Engadget