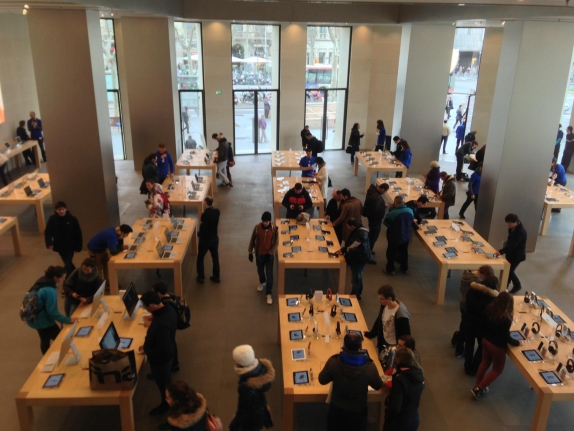 Apple just announced it earnings for the quarter ended March 30 2013 or Q2 2013 with revenue of $43.6 billion and net profit of $9.5 billion after selling 37.4 million iPhones and 19.5 million iPads.The company also sold 4 million Macs.International sales contributed 66% of the revenue. Apple's enormous cash pile increased to $145 billion. Looks like iPhone sales are slowing down in anticipation of the newer model. Apple sold 47.8 million iPhones in previous quarter in comparison.
Also seems like the iPad mini has caused a small dent in Apple's profit margins. The  iPad sales numbers are interesting though with sales falling from 22.9 million in previous quarter to 19.5 million. It is worth mentioning that the Jan-March quarter is generally a weaker quarter for most companies after a very busy holiday quarter.
Tim Cook, Apple's CEO did confirm that new products are coming  which is very obvious  –  "Our teams are hard at work on some amazing new hardware, software, and services and we are very excited about the products in our pipeline."
iTunes downloads and purchases seem to be experiencing great growth with over $4.1 billion in revenue in this quarter. Over 91 million people visited Apple retail stores in this period.
Apple claims to have over 300 million  iCloud users since launch.
iPod sales seem to be dwindling thanks to the iPad and iPhone.