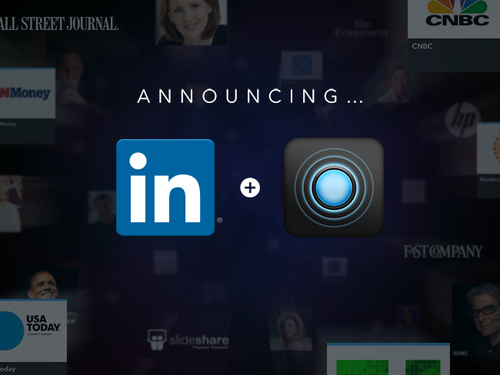 LinkedIn, the world's biggest online professional-networking service has acquired Pulse, a startup Pulse, a Newsreader and mobile content distribution. It had costed LinkedIn $90 million, and they would pay 90 percent in stock and 10 percent in cash for the application, which is owned by Alphonso Labs Inc, according to Bloomberg. Pulse was started in 2010, as a class project, which rose to top in the iTunes store few years back.
The iPad app was initially launched in May 2010 and the iPhone app was launched in July costing, both costing $2.99. These app went completely free in November 2010. Pulse offers content from blogs, magazines, social networks and newspapers. It is also available on Android.
Pulse will join LinkedIn and continue to make Pulse better and provide an innovative and visual news reading experience. It will remain the same for now, said the company on their blog. To celebrate this, they have introduced brand new LinkedIn Influencer feed on Pulse, filled with posts by luminaries like Richard Branson, Jack Welch, and more.