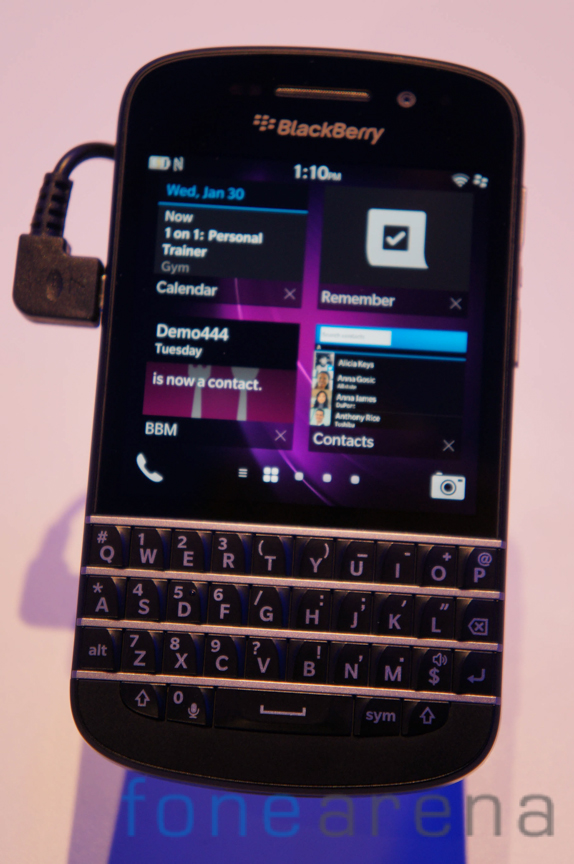 UK retailer Clove has spilled some beans on the launch of the BlackBerry Q10 which is the QWERTY BlackBerry 10 device aimed at users who still love the physical keyboard.There is some fresh news about the pricing and availability of the first BlackBerry 10 device with a full physical keyboard.
The estimated price for the unlocked version of the Q10 is 445.83 British pounds(Rs.37000 approx) excluding VAT and  535.00 pounds(Rs.44000) including VAT and availability is said to be and of April. Only the Black version will be available initially and hopefully we will see the white one afterwards.
Wet got our hands on the Q10 at MWC  and at the BlackBerry 10 launch event and did like the idea and the keyboard but after using the Z10 , the screen on the Q10 felt a lot smaller. But BlackBerry which has been quite famous for the keyboard on its phones decided to first launch a full touch BlackBerry 10 device , the Z10 which we had reviewed on FoneArena.
httpv://www.youtube.com/watch?v=6B1hW15-7ps