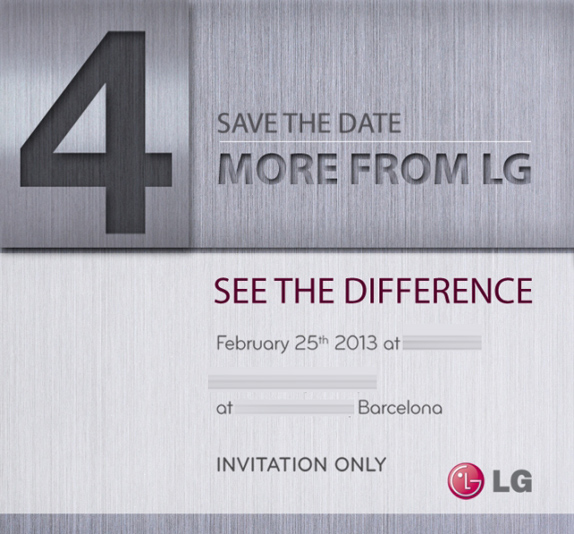 LG just confirmed its presence at Mobile World Congress 2013 which we did hear about at CES 2013. LG will be showing of its products for 2013 at the first day of the mega event just before the show begins.The invite has the number 4 on the top and we are not sure what LG is trying to convey through it.May be we could see 4 new mobile products from LG Mobile .  LG has been teasing its upcoming products including a new F-series and there have been a lot of rumours about the Optimus G Pro and even a official announcement in Japan
LG mobile is expected to announce its products for 2013 during the biggest mobile show of the year. FoneArena should be reporting all the action live from Barcelona, so stay tuned for all the coverage.
LG Mobile does have a best selling smartphone in its hands already with the Google Nexus 4 but irony is LG does not sell the phone directly but it is sold only through Google's sales channels. The Nexus 4 has done a lot of good for the company in terms of branding. LG also reported strong sales for its L-series and the Optimus G.
We will soon find out what LG has to offer . Anyone using a recent LG phone here ?