HTC launched the Butterfly on Japan's KDDI network back in October 2012, released as Droid DNA in the U.S. and it was announced for global markets in December. We posted hands-on photos of the Butterfly last week, now we have benchmarks of the device. The performance is top-notch when compared to the other quad-core Android devices. The HTC Butterfly is powered by a 1.5GHz quad-core processor Qualcomm APQ8064 processor and the Adreno 320 GPU, similar to the Optimus G and the Google Nexus 4. It out performs all the current quad-core smartphones in most of the benchmarks.
httpv://www.youtube.com/watch?v=SwCWct2e7IQ

Quadrant Benchmark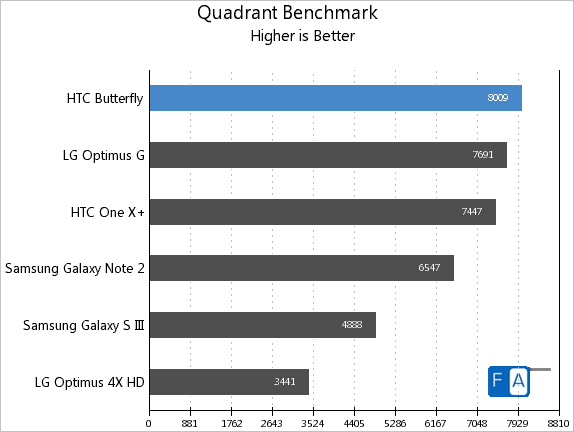 The HTC Butterfly tops the Quadrant Benchmark by scoring more than 8000 points.
AnTuTu Benchmark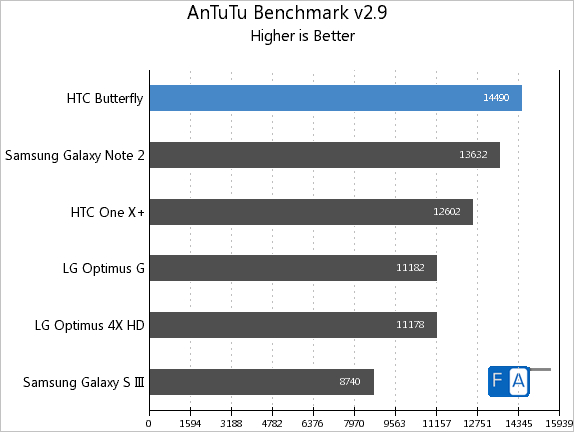 The HTC Butterfly scores 14490 points beating the Galaxy Note 2.
SunSpider Javascript Benchmark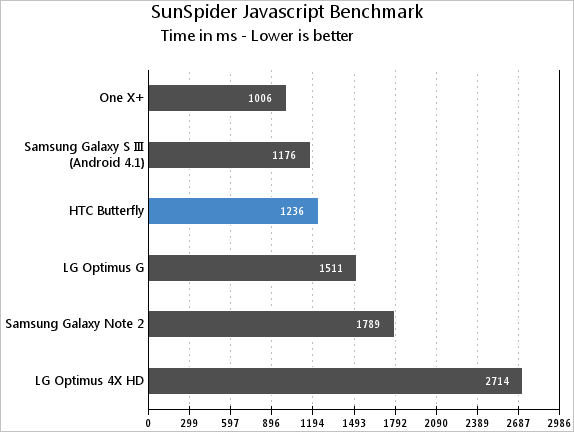 Even though the HTC Butterfly runs on Android 4.1 (Jelly Bean) similar to the HTC One X+, it could beat it and the S III running on Jelly Bean.
Linpack Single Thread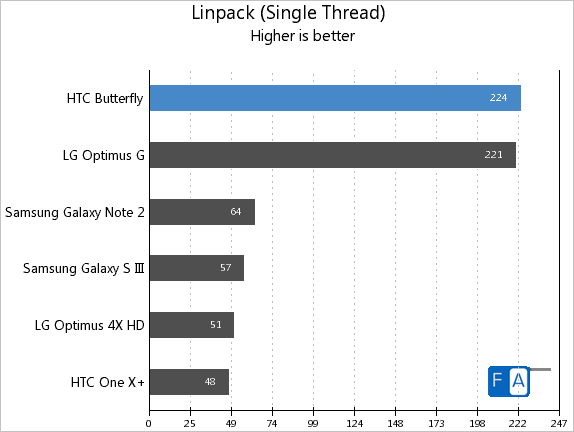 The Butterfly is at the top even in the Linpack benchmark, with the Qualcomm Snapdragon-powered Optimus G behind it.
Linpack Multi-Thread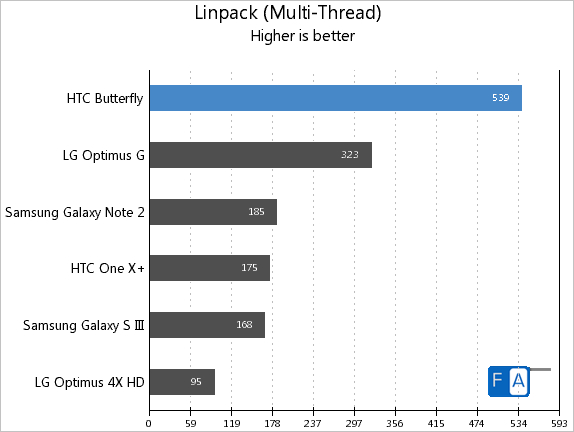 The HTC Butterfly is way ahead of the other quad-core smartphones in the Linpack Multi-thread benchmarks.
NenaMark 2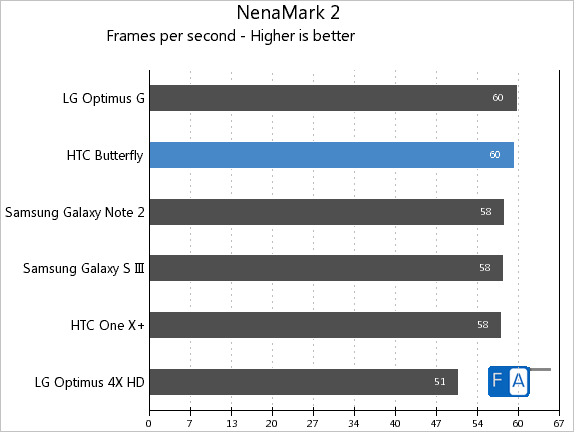 The Adreno 320 GPU in the Butterfly shows similar performance as the LG Optimus G.
The HTC Butterfly's benchmarks are impressive on paper, we will tell you about the performance of the device in a detailed review soon. The HTC Butterfly is expected to launch in India soon.
Sandeep Sarma contributed to this report