Just a few weeks back we had reported that RIM is all set to launch BB10 with loads of applications, now as the time comes closer to the launch of RIM's much awaited O.S rumors are coming in that Twitter and Gtalk will be integrated right into the O.S and will be included inside the Blackberry hub.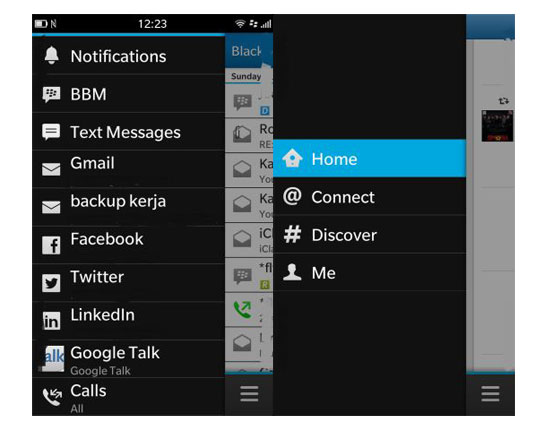 RIM had set up a Port-a-thin competition with all the developers and around 15,000 apps were submitted in 2 days. The app developers would be given $100 if their app gets selected and chance to win Playbook if they upload 2-5 apps. And I was thinking the Playbook was dead. The devs who uploaded more than 5 apps would get a chance to win O.S 10 dev phones.  There were also rumors about RIM going the Samsung way by introducing O.S10 devices in multiple price range.
Now integrating Gtalk and Twitter and many apps is not going to do it for Blackberry to survive. They need a whole lot more functions and a really good interface. We are expecting for more leaks to come out as we wait for about 2 weeks for the O.S 10 to be launched. This will be the final verdict whether RIM will survive or not and O.S 10 is their last bet, they have spent a lot on it and resting on it, the failure of this O.S in front of Android and iOS will lead to the downfall of RIM like Palm.
Source: Blackberry reinvention