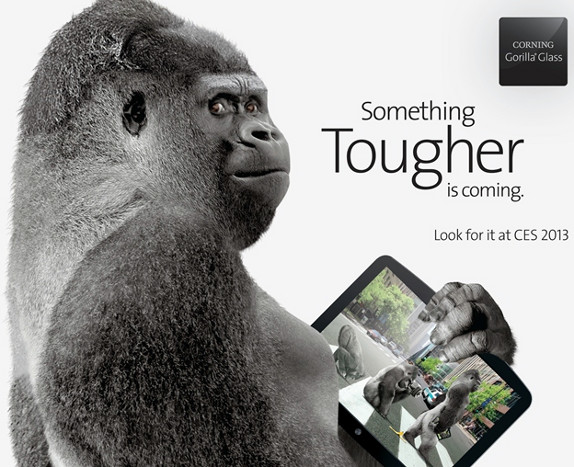 Corning, makers of the popular toughened glasses for smart devices have announced that they would showcase Gorilla Glass 3 at CES 2013 next week. The company unveiled the Gorilla Glass 2 at CES 2012 that was used in range of popular smartphones of 2012 including the Google Nexus 4, Samsung Galaxy S3, Nokia Lumia 920 and lots more.
The company would demonstrate the toughness of the Gorilla Glass 3 and also showcase the benefits of Corning Gorilla Glass in larger format, multi-touch displays. The Corning Gorilla Glass 3 would be tougher than the earlier versions with Native Damage Resistance (NDR), 40 percent improvement in scratch resistance and is also expected to be more slimmer. The company would also unveil Thunderbolt Optical Cable at the event next week.
Corning would unveil the Gorilla Glass 3 on Monday, 7th January 2013 at CES in Las Vegas.