Springpad is one of the best note taking applications for Android, and it has become even better. The new updated version 3.2.6 brings tablet support and various other features and bug fixes which people were experiencing on Jellybean.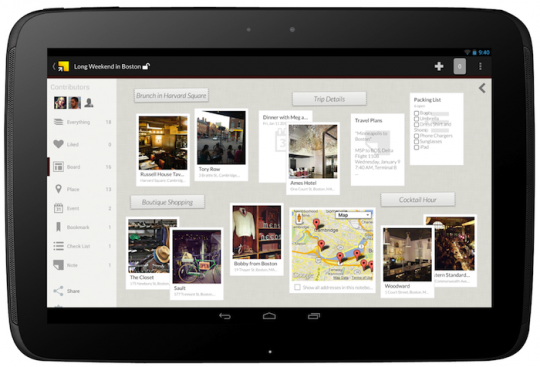 You can add maps to the board, use labels, the interface is really nice and neat for the tablets. You will also be able to see location based restaurants and other stuff. Apart from tablet support, the new update has also made the app faster and smoother, it has also solved  bug which prevented the widget from displaying thumbnails.
This application can run on Android 2.1 or higher for phone and Android 3.1 or higher for tablets.
You can download the application for free from Google Play Store.