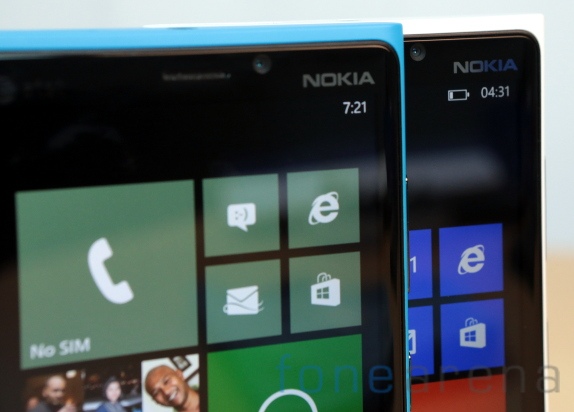 Nokia has started rolling out a new PR 1.1 software update for the Lumia 920 and the Lumia 820 in the US and Canada. This update would bring several enhancements including improved Bluetooth connectivity, faster start-up and better imaging and battery management.
Nokia Lumia 920 version 8.0.9903.10 and the downloading process. It takes about 30 minutes for the update to complete.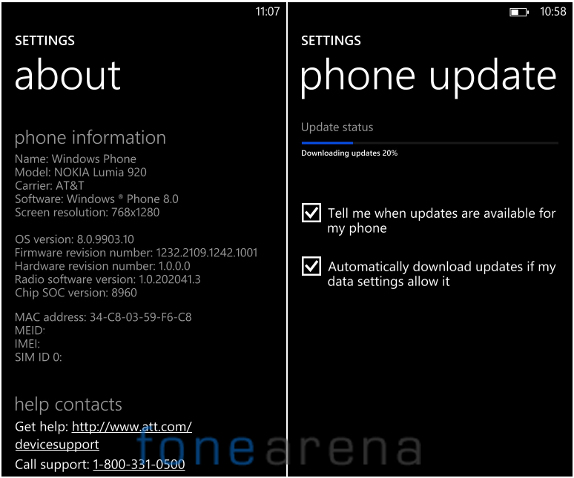 Here is a screenshot of the Nokia Lumia 920 version 8.0.10211.204 update for AT&T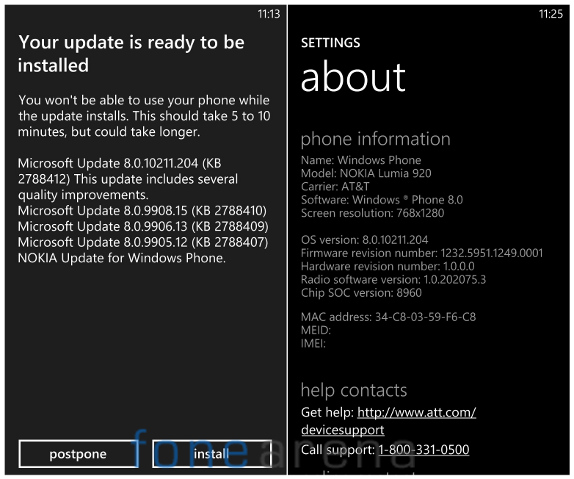 You can now keep the always keep the WiFi ON even if the screen times out.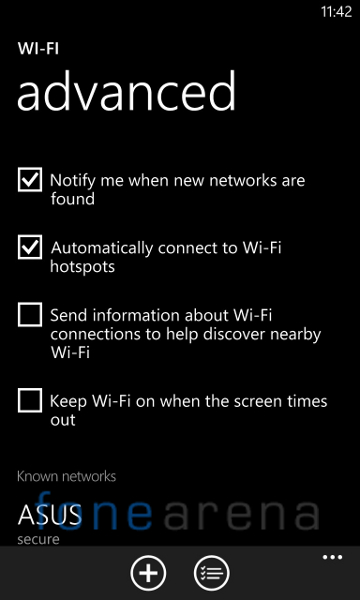 This update has several enhancements including
Enhancements in Messaging: Add multiple recipients, Automatically save unsent text messages as drafts, edit received text messages before forwarding
Text replies to incoming calls
Internet Explorer improvements to disable auto image downloads and delete selected sites from browsing history
More efficient and reliable Bluetooth connectivity
More efficient and reliable start-up sequence
Always keep Wi-Fi on even when the screen times out
Prioritize Wi-Fi connections based on your connection history
Enhancements in imaging performance and battery management
Additional platform updates and enhancements
This Over-the-Air (OTA) update is currently rolling out for the
 Nokia Lumia 920 and Lumia 820 on AT&T
in the United States and to the Lumia 920 on Rogers in Canada. Users can manually check for updates from Settings, Phone Update, Check For Updates. This update would roll out globally starting from early February 2013.