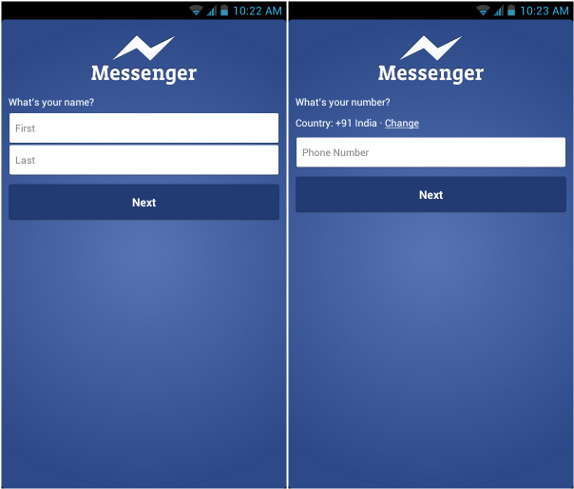 Facebook has updated their Messenger app for Android to version 2.2.1. Even though this is a minor update to fix some bugs, this update adds new feature that enables new users to sign up using their name and phone number. Facebook launched the Messenger app for Android and iPhone last year, that lets you send messages to your Facebook friends or friends in your phone contacts.
The Facebook Messenger required a Facebook account till now, after the new update, Android users can sign up for a new Messenger account just using their name and phone number. It makes new users to sign up easily and also send a confirmation text message once you sign up to verify the number.
With this new feature, Facebook would take on WhatsApp, a popular cross-platform messaging that lets you chat with other phone contacts using the app. Unlike the WhatsApp that offers free messaging service for 1 year from the time you sign up, the Facebook Messenger is free forever.
Download Facebook Messenger for Android from Google Play Store for free, if you have not downloaded it yet.