Amzer is one of the first accessory manufacturers to reveal their line up of cases and other gear for the recently launched Nokia 808 PureView.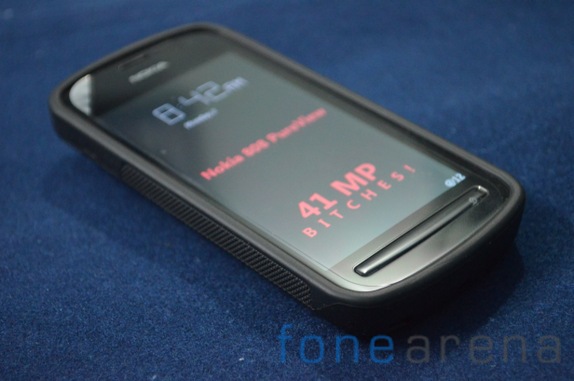 Today we take a look at the Amzer TPU skin case for the Nokia 808 which is one of the first third party cases out there.
Appearance:
The Amzer Soft Gel TPU case fits like a glove around the Nokia 808 and doesn't add much of bulk to it. Compared to the official lens cover, the fit of the Amzer case is much better. The exterior mostly has a matte finish with glossy highlights.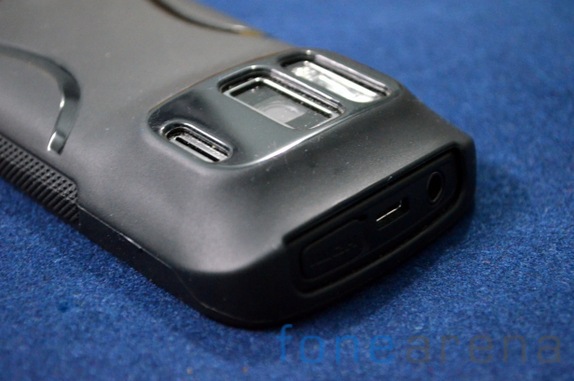 Just like the actual camera hump on the phone, the area around the camera module is finished in a high gloss finish. Not only does it attract fingerprints, it is also susceptible to scratches.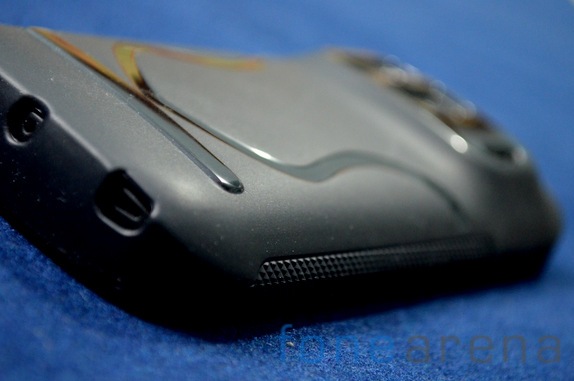 We weren't big fans of the glossy design element at the back of  the case though the bar at the bottom does help in retaining a grip on a slippery surface.
Usability & Protection :
We found the case to be particularly well built and protective. The grip provided on the side goes a long in keeping a good hold on the phone. The case does not cover the slide to unlock switch but the volume and camera keys are hidden under the rubber shell.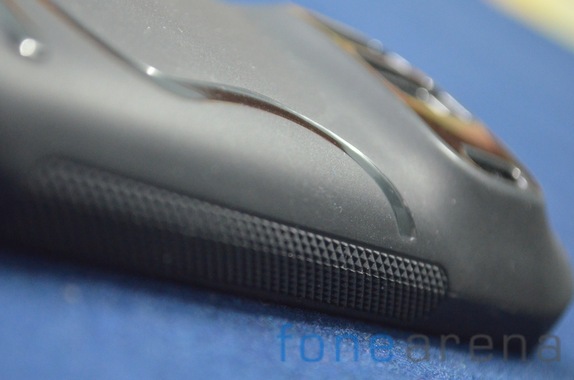 The hard plastic on the side ends is not particularly great for getting feedback from the buttons. While the volume keys work alright, it is the camera key which actually suffers. We'd noticed in our review that the camera key was particularly hard to press compared to the excellent key on the Nokia N8. The Amzer Gel Case accentuates this problem by making it even harder to press. Using the on-screen camera key ends up being a much more comfortable solution.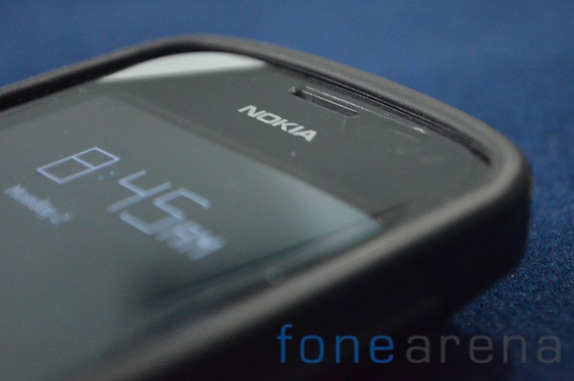 We found the case to provide a substantial amount of protection while not coming in the way of operation. A raised edge along the front of the phone prevents the screen from directly touching the floor in case of a fall. You'll still need to be careful against face front falls as the case won't be providing much protection there.
Overall:
Overall the Soft Gel TPU case is a compelling alternative to the official lens cover case and comes in at a great price point. The quality is above average and it does do a fairly good job at protecting the phone as well. The case is also available in a white version to match the white 808.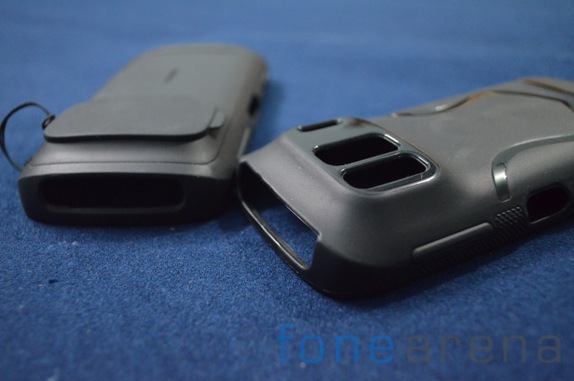 We recommend the Amzer Soft Gel TPU Gloss Skin Case for Nokia 808 PureView if you want something which protects the phone without adding much bulk to the phone. The case priced at $14.95 and Rs 436 in India can be ordered by following this link.
Pros :
1. Protective
2. Looks attractive
3. Pricing
Cons :
1. Not much protection for the front
2. Camera key is hard to press
Disclaimer : Amzer  provided FoneArena with the case for review purposes