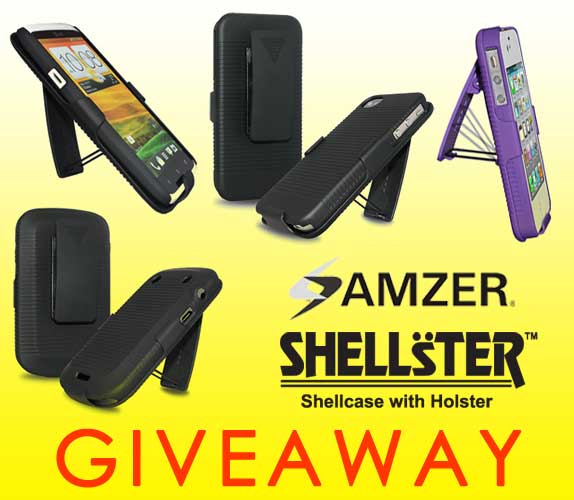 The folks at Amzer make cases for mobile phones and tablets and they have come up with a new product range under the Shellster brand.It is in fact a case along with a holster.
For the next 7 days , there are 2 Amzer Shellster cases up for grabs every day which is a total of 14 cases ! You could win a Amzer Shellster Case for your phone from today June 11 2012 till Sunday June 17 2012. 
In order to enter the giveaway
The contest open to participants worldwide.2 winners will be picked every day at mid night during the giveaway.
Amzer will directly ship the case from the Shellster range to the winners based on the phone.