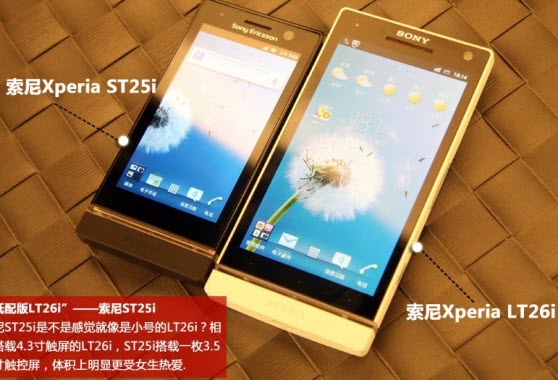 Last month, Sony announced the amazing Sony Xperia S at the Consumer Electronics Show (CES) 2012 in Las Vegas. Now, the company is planning to launch its little brother, the Sony Xperia U. The guys at Android HD Blog recently shared some exclusive pics and specs of this device.
This handset was previously leaked as the Sony Kumquat ST25i, later it was confirmed that the device will be launched as the Sony Xperia U. This handset sports a 3.5 inch touchscreen display with 800 × 480 pixels resolution, instead of the large 4.3 inch display found in the Sony Xperia S smartphone.
This handset is expected to run on the Android 2.3 (Gingerbread) OS during its launch. The Sony Xperia U will feature a less powerful processor and camera. This handset is rumored to come with a 1 GHz dual-core processor and a 5 megapixel rear camera.
The Sony Xperia U will replace the Sony Ericsson Xperia Neo and the device is expected to be priced close to €349 (approx. $460). This handset is likely to be announced next week at the Mobile World Congress (MWC) 2012 in Barcelona. Until then, check out the leaked images below. Stay tuned for more updates!