At CES , Samsung has unveiled its latest line of wired and wireless headsets for mobile users. Two wireless bluetooth enabled models are included while four wired headsets were introduced. The headsets are designed to be used across all devices so that users will experience superior audio, wide frequency performance, in-line audio controls and microphone for placing and answering calls and high-end style.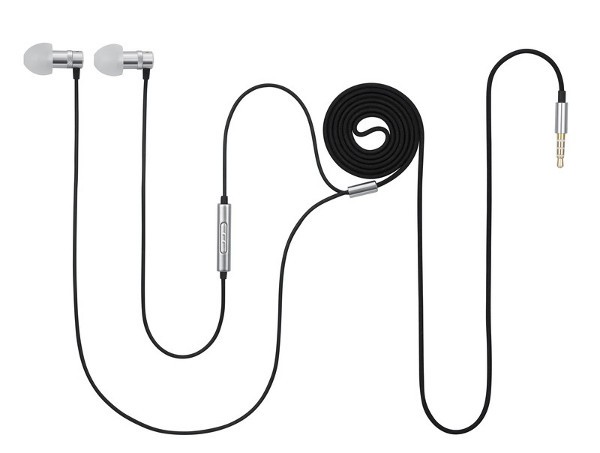 The six offerings are as such :
EHS-60 : The Serious Sound in-ear headset features comfortable gel earbuds that provide background noise isolation while improving audio response. Users can also make and receive calls with the in-line microphone and answer key. The EHS-60 is the budget model of the entire group.
EHS-63  :   The EHS-63 is a hybrid headset which has been designed specifically as an ideal companion for active sports use. Featuring a unique dual-speaker design, one open-air and one in-ear, the EHS-63 allows active listeners to safely monitor their outdoor surroundings without sacrificing audio quality. Specifically, the open air speaker gives users improved bass response while the traditional in-ear speaker provides high frequency fidelity, producing optimal conditions for well-balanced high, middle and low tone.
EHS-70 :  The EH-70 is a premium wired headset equipped with Dynamic Receiver Speakers that provide excellent reproduction of high frequencies and volume. Built with a full aluminum alloy body in stylish black and silver, the EHS-70 is perfect for the avid gamer or music lover. The headset uses a tangle free cord and includes a leather protective case as part of the packaging.
EHS-71 : The EHS-71 is the top end in-ear wired headset that delivers exceptional noise isolation, accurate, clear natural vocals, detailed highs and deep powerful bass without distortion. The EH-71 features aircraft grade aluminum construction. Like the EH-70 , this one too includes a leather case , tangle free cord.
HM1800 : The Samsung HM1800 is a feature-rich mono Bluetooth headset that delivers quality, high-end specifications in a small, minimalist design. Specifically, the HM1800 allows for simultaneous connection to two Bluetooth devices and features advanced audio technology that eliminates annoying pops, echoes and other interference. Additionally, the HM1800 allows for convenient voice prompts and connects easily and quickly to a Bluetooth handset, no PIN required.
HM6000 :  The Samsung HM6000 has an ultra-thin, sculpted metallic shell, textured nuances and smoked chrome detailing. The headset uses Samsung's proprietary dual mic cancellation technology so that users can enjoy clear, crisp audio and optimum microphone positioning to counter unwanted background interference.  Additionally, the HM6000 offers text-to-speech functionality through the Samsung FreeSync Android application.