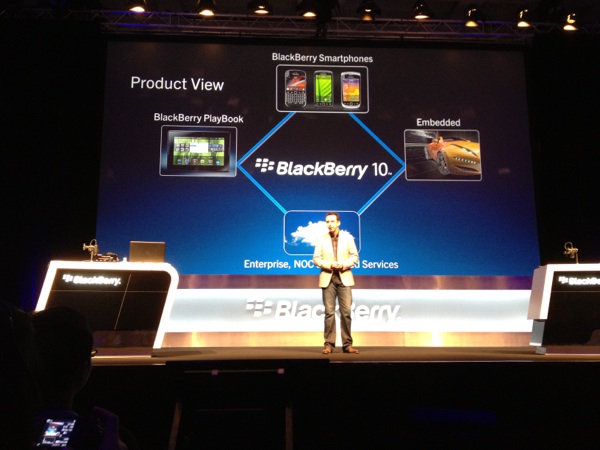 Research In Motion (RIM) might show off their new BlackBerry OS 10 (BBX) at MWC 2012 in February according to a report from pocket-lint. They announced the BBX, their next generation mobile platform at the Developer Conference this October and later changed it to BlackBerry OS 10 at Developer Conference Asia in December  due to a ruling by a US  District Judge which prevents RIM from using the BBX brand. There were lots of rumors about the BlackBerry OS 10 devices such as BlackBerry London. They were also news that these devices might come with high resolution display, BES and better specs similar to the BlackBerry PlayBook and not look like the BlackBerry Bold.
The  BlackBerry OS 10 platform will include  BB 10 OS, and will support BlackBerry cloud services and development environments for both HTML5 and native developers. It would also have  deeper integration and interaction between apps and social platforms.
RIM would showcase the new BlackBerry OS 10 operating system at the Mobile World Congress (MWC) in Barcelona, however new BB OS 10 devices would be available only in later 2012. It is not clear whether they would display the BlackBerry OS 10 devices at the event or not.