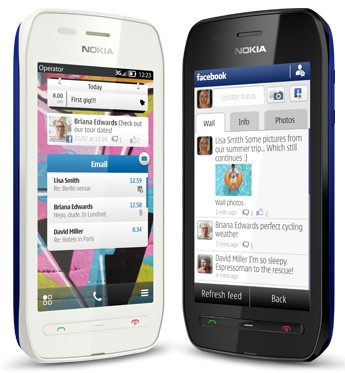 Nokia 603 is now available for purchase in India from online retailer LetsBuy in India. Nokia announced this Symbian Belle smartphone this October. This penta band device comes with 3.5-inch (360×640 Pixels) TFT Clear Black Display panel and is powered by a 1Ghz processor. It also comes with 5 MP full focus camera with 720p HD video recording at 30 fps. It is 12.7mm thick and weighs 109.6g and comes with  interchangeable  covers.


Other features include, 512 MB RAM, micro SD Upto 32GB, Bluetooth 3.0, WiFi 802.11b/g/n, NFC Support and 1300 mAh battery.
The Nokia 603 is available for Rs. 14,285 from LetsBuy in India.