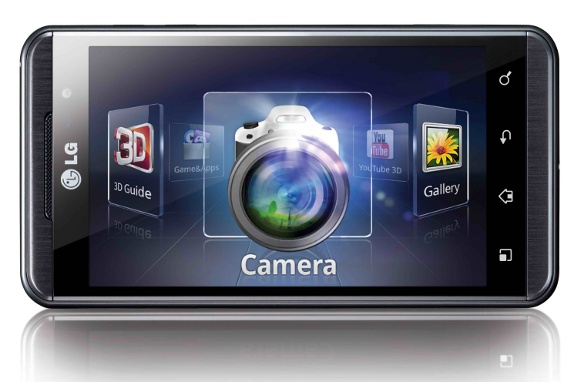 LG has announced that the LG Optimus 3D would be receiving the Android 2.3 (Gingerbread) starting the end of November. This would bring new and improved features such as advanced copy/paste and user interface (UI) improvements, enhanced network speed, better 3D experience and improved multimedia functions.
The Android 2.3 (Gingerbread) enhancements for the Optimus 3D from LG include,
Enhanced HSPA+ Speed via Faster Packet Data Services – Internet browsing and real-time streaming have become smoother and more seamless with up to 21Mbps HSDPA
Enriched 3D Experience with 3D Video Editor and Full-screen UI Preview – With 3D Video Editor, users will be able to easily create and edit 2D as well as 3D movies on their Optimus 3D. The preview screen has become wider with a transparent UI, enabling users to capture better quality 3D content
Improved Multimedia with 2D Video Stabilization and Faster Gallery Activation – Optimus 3D owners will now be able to record high quality video in 2D mode with the video stabilization feature, previously only available in 3D mode. Gallery loading time has also been reduced.
This upgrade would also include additional features such as improved video recording (3D recording (720p): from 6Mbps to 12Mbps and – 2D recording (1080p): from 8Mbps to 16Mbps), longer MP3 playback time (Improved by 30%) and Dolby mobile for better audio.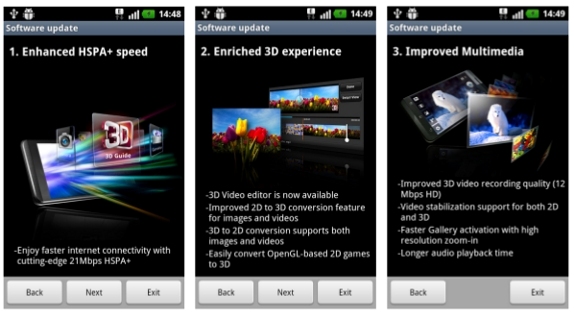 The upgrade will be available starting in Europe starting the week of November 21, followed by other markets within the end of the year.