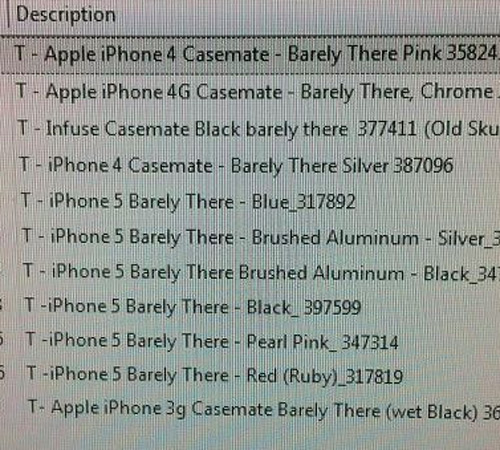 Apple's next generation iPhone/iPhone 5 is easily the most anticipated gadget this year. The launch date has been speculated numerous times but we still have no announcement so far. But latest rumours suggest October 4th as a more than likely day for Apple to hold an event and announce the next generation iPhones.
This time as rumours indicate, we should be able to see more than one iPhone. Firstly we have the iPhone 5 and then as the picture above indicates, we will see a cheaper/smaller iPhone 4G or 4S.
The picture above is the AT&T inventory list that clearly shows an iPhone 4G as well as cases for the iPhone 5. So this almost confirms the two iPhones rumour. But anyway we will get to know for sure in a few days.