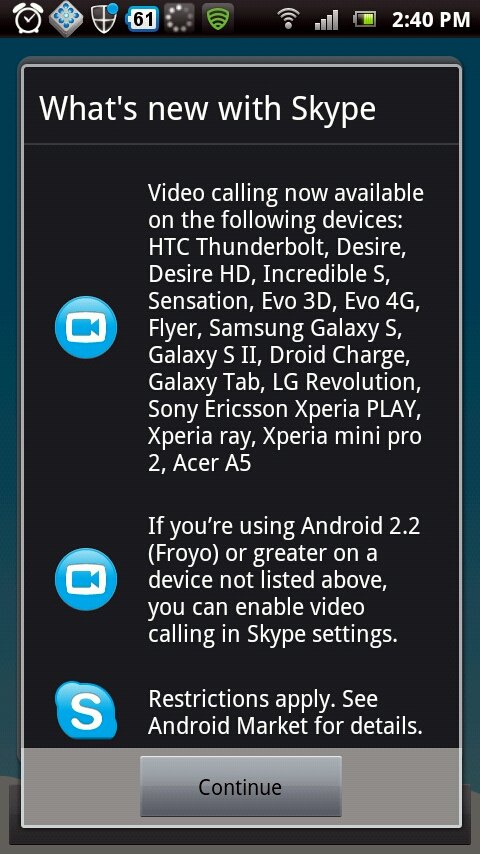 Skype for Android has been updated to version 2.1.0.46 that brings 2-way video calling support to 17 more Android devices. They launched Skype 2.0 this June with the video calling support for few Android devices that ran Android 2.3. The new version also supports video calling in some of the Android 2.2 (Froyo) devices.
The compatible handsets are Samsung Galaxy S II, Samsung Galaxy S, Samsung Droid Charge – Verizon, Samsung Galaxy Tab, HTC Desire (2.2), HTC Thunderbolt – Verizon, HTC Sensation, HTC Evo 4G, HTC Evo 3D, HTC Incredible S, HTC Desire HD, HTC Flyer, LG Revolution – Verizon (2.2), Sony Ericsson Xperia PLAY, Sony Ericsson Xperia ray, Sony Ericsson Xperia mini pro and Acer A5.
This version also comes with some of the bug fixes and performance enhancements. You can enable video calling from the Skype settings and select "enable video calling". They also plan to roll out the video calling support for more Android handsets soon.
Download Skype v2.1 for the phones that run Android 2.1 above from the Android market for free.