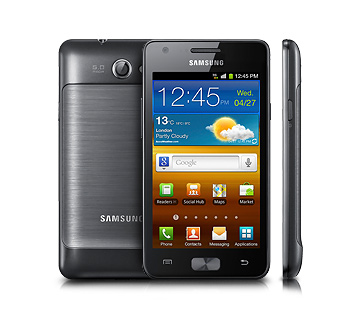 Samsung Galaxy R was recently spotted in Sweden which is actually affordable cousin of the Samsung Galaxy S II which is also known as one of the best Android handsets available in the market, and it's also one of the reasons Samsung is expecting amazing sales this year. Well, if you are low on budget and need a device like SGSII, then I would suggest you to have a look on Galaxy R. We recently told you that Samsung will be launching it in UK but Samsung recently said that UK launch is unconfirmed at the moment, and possibly the device will hit Asian and other European markets. Samsung is probably targeting Asian market with this device because in Asian countries, people want an affordable handset with some good specs, and Galaxy R is capable of it.
It looks like it's around the corner as our friends over at Sammy Hub got their hands on it and they did a little video demo of it. They are further saying that the device will hit Europe first, then South West Asia, Middle East and then China. Galaxy R features a 1 GHz Tegra 2 processor, 4.2 Inch SLCD display, 5MP camera with 720p HD video recording, 8GB internal memory and microSD card slot supporting up to 32GB. Have a look on the video after the break:
httpv://www.youtube.com/watch?v=F2t9CMJ2OI8
So friends, are you looking forward to this good looking affordable Android handset?