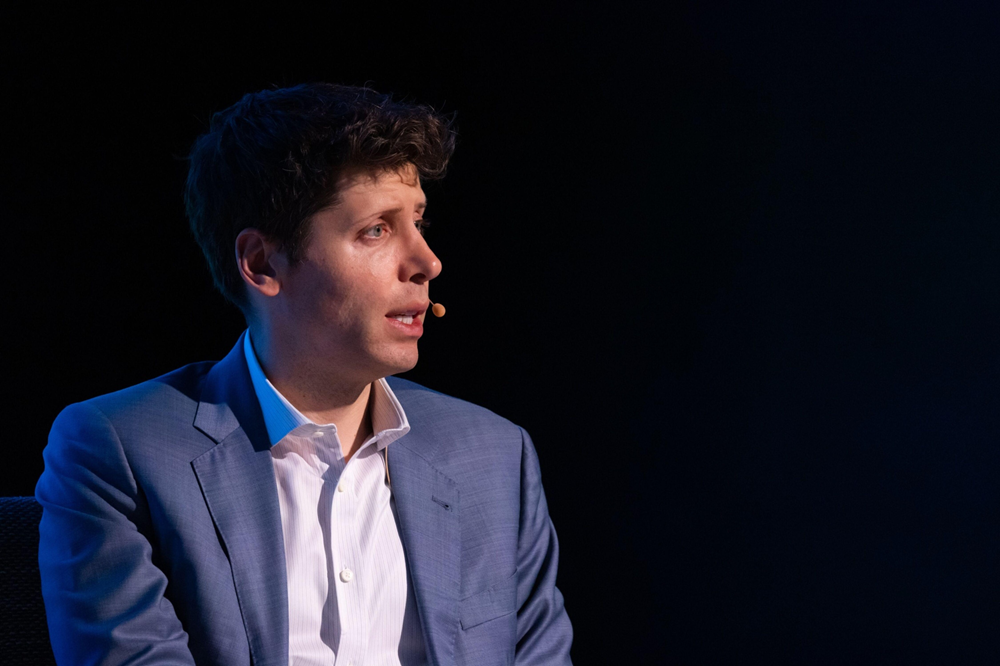 Microsoft CEO Satya Nadella today announced on X (formerly Twitter) that Sam Altman and Greg Brockman will lead a new advanced AI research team within the company. This announcement follows the removal of Altman from his position as OpenAI CEO by the board, led by co-founder Ilya Sutskever.
Altman's hiring by Microsoft occurred after unsuccessful negotiations with OpenAI's board to reinstate him as the CEO. In the interim, former Twitch CEO Emmett Shear has taken on the role of OpenAI's CEO.
The tech industry was surprised by Altman's removal, described as an alleged coup by OpenAI's board. Altman, a co-founder of the company, was ousted unexpectedly, even catching key investor Microsoft off guard. In response, several OpenAI employees, including co-founder Brockman, resigned in protest over the weekend.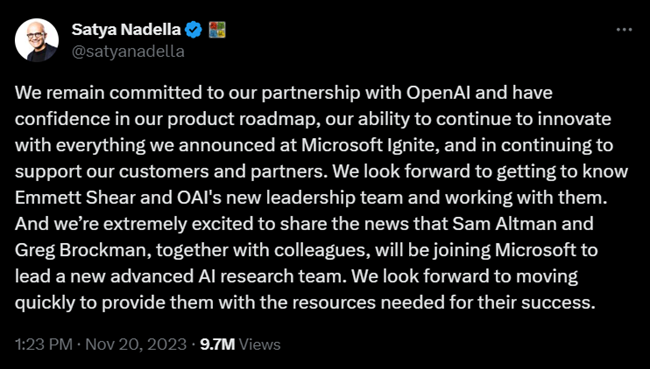 Nadella mentioned that Altman and Brockman would be joined by "colleagues," suggesting that Microsoft is also hiring OpenAI employees who resigned. Altman acknowledged his move to Microsoft and provided hints about Altman's role, emphasizing Microsoft's approach to giving founders space to build independent identities. In a reply response to Nadella's post, Sam Altman posted, "the mission continues."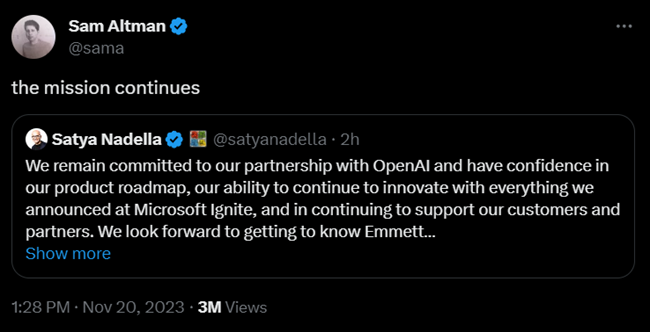 Microsoft's Ongoing Commitment to OpenAI
Despite the leadership changes, Microsoft maintains its multibillion-dollar investment in OpenAI, reinforcing its exclusive cloud partnership. Microsoft's cloud services continue to power OpenAI's workloads across various domains, including products, API services, and research.
In his post, Nadella expressed commitment to the partnership with OpenAI and optimism about working with Emmett Shear and the new leadership team. The announcement coincides with Microsoft's continued innovation in custom silicon, including an Arm-based CPU for cloud workloads, aligning with its strategy to power Azure data centers efficiently.
Announcing the updates, Microsoft CEO Satya Nadella, posted:
We maintain our commitment to the partnership with OpenAI and hold confidence in our product roadmap, our capacity to persist in innovation with all we unveiled at Microsoft Ignite, and our ongoing support for customers and partners. We eagerly anticipate acquainting ourselves with Emmett Shear and OAI's new leadership team, collaborating closely with them.