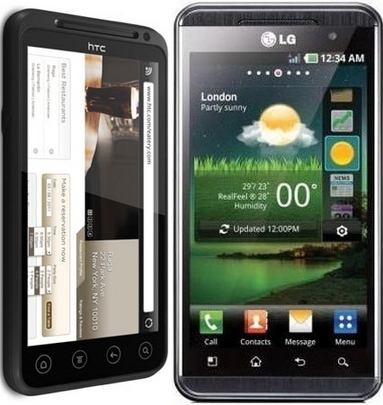 Two major 3D handsets are set to launch in the UK – the LG Optimus 3D and the HTC EVO 3D are up for pre-order. We already told you about the EVO 3D launch in UK.
But our friends over at MobileFun have provided us with the release date and the price is cheaper than on Amazon. The EVO 3D will be available starting from 31st August. You can pre-order it at a price of 524.95 GBP including VAT.
The LG Optimus 3D will be available from 8th July at a price of 459.95 GBP.
Both the prices are for sim-free handsets.