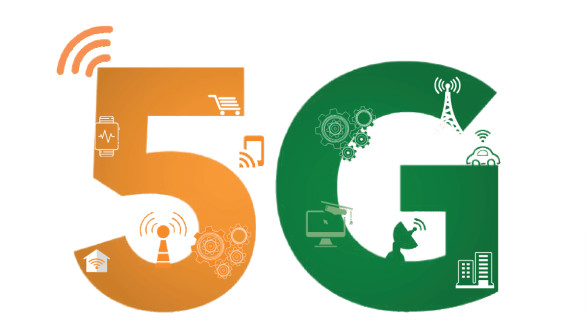 India has witnessed an astonishing surge in mobile download speeds over the past year, propelling the nation up the Speedtest Global Index by an impressive 72 places. According to Ookla data in the India 5G Global Mobile Ranking for Q3 2023, India now holds the 47th position on the index, and the credit for this remarkable feat largely goes to the introduction of 5G technology.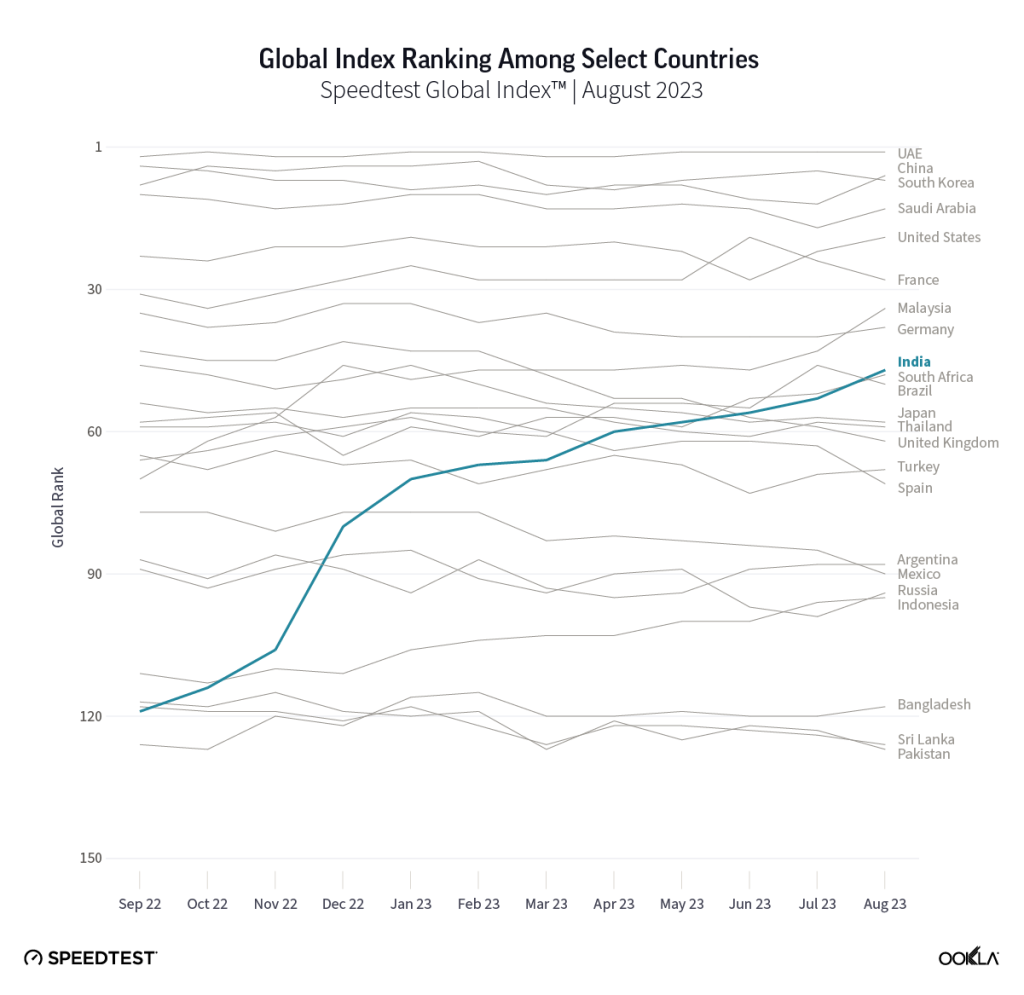 The 5G speed boost & Nationwide benefits of 5G
Since the rollout of 5G, India's mobile speed performance has shown a remarkable upswing. Median download speeds have surged from 13.87 Mbps in September 2022 to a remarkable 50.21 Mbps in August 2023. This substantial increase in speed has propelled India from the 119th spot to the 47th position on the Speedtest Global Index.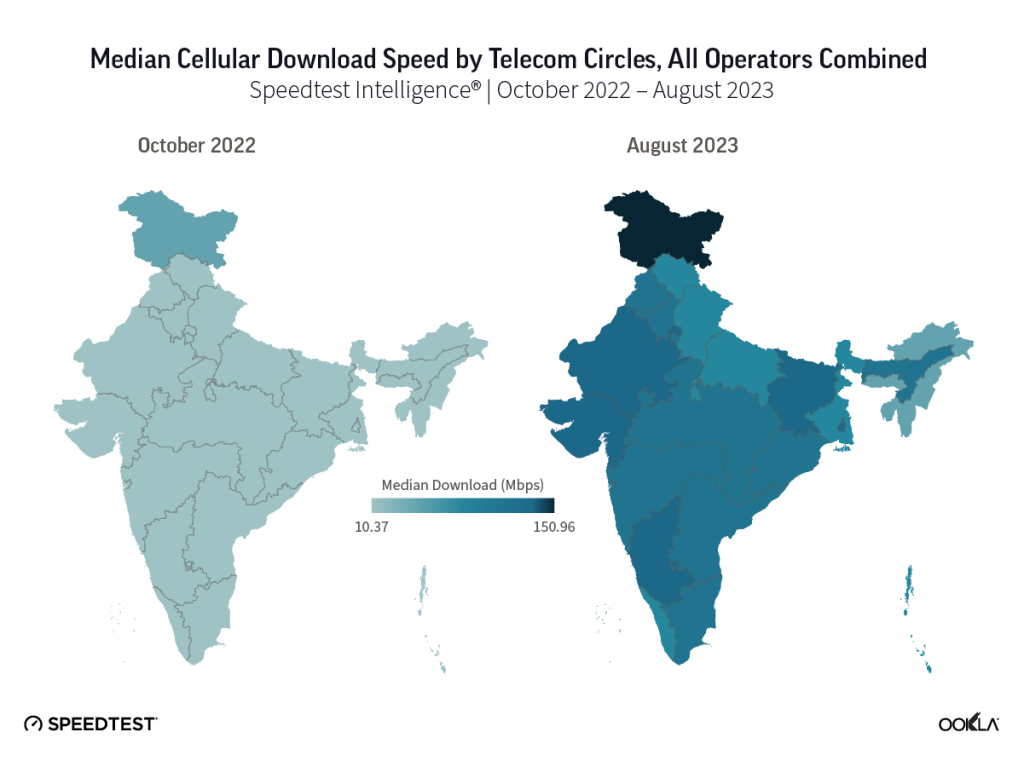 While median 5G performance offers valuable insights, Ookla's Speedtest also showcases India's operators achieving remarkable maximum download speeds, exceeding 1.7 Gbps, revealing 5G's full potential. Operators like Jio and Airtel's investments in backhaul infrastructure have boosted 5G subscribers, with ongoing 5G base station expansions.
5G has not only brought faster speeds but also higher customer satisfaction, as indicated by the Net Promoter Score (NPS), says the report. 5G users consistently rate their network operators more positively compared to their 4G counterparts. Furthermore, the introduction of 5G Fixed Wireless Access (FWA) services has bridged connectivity gaps in areas where fiber installation is challenging.
Jammu and Kashmir's rise to the top
Regionally, Jammu and Kashmir emerged as the leader in mobile median download speeds, boasting an impressive 150.96 Mbps, surpassing other states like Bihar and Kolkata. The region's focus on infrastructure development, particularly in tourist destinations, has played a pivotal role in this achievement.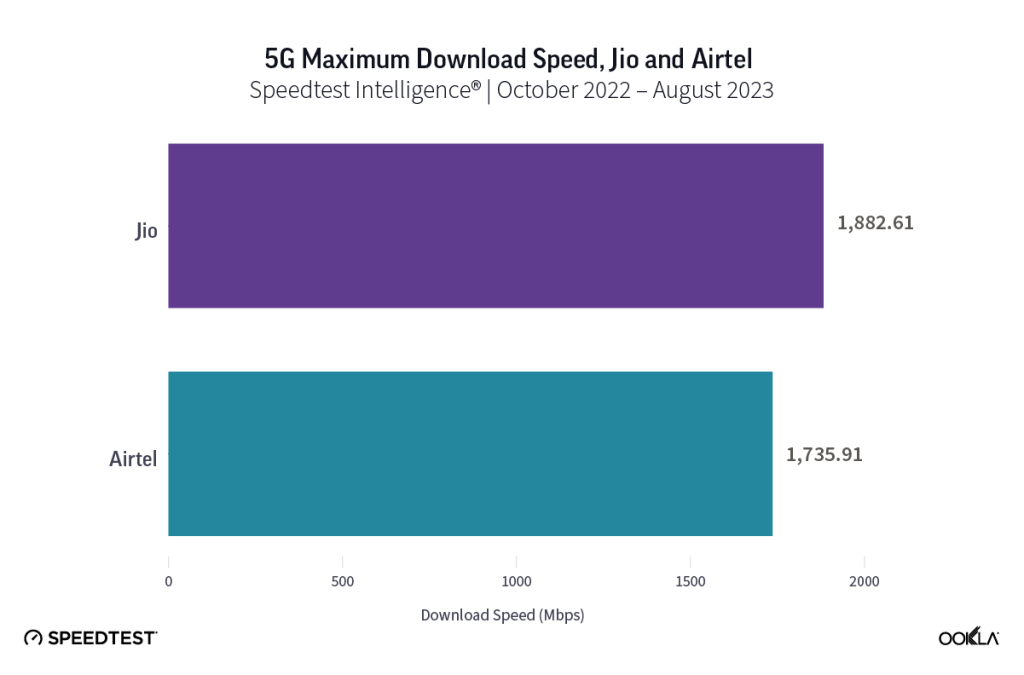 Jio and Airtel's 5G expansion
Reliance Jio and Bharti Airtel have been at the forefront of 5G adoption since October 2022. Initially launched in major cities, their 5G coverage has expanded significantly, with substantial performance improvements across all telecom circles. By August 2023, median 5G download speeds exceeded 240 Mbps in all areas.
The number of 5G subscribers in India continues to soar, with Reliance Jio reporting over 50 million customers and Bharti Airtel claiming more than 10 million 5G customers in June. Jio has ambitious plans to deploy nearly 1 million base stations by December 2023 to address the increasing data consumption on its network.
5G vs. 4G: A speed comparison
Notably, 5G speeds in India outshine 4G by a wide margin. In August 2023, median download speeds on 5G were a staggering 2,003% faster than 4G, with 5G boasting a median download speed of 316.24 Mbps, compared to 14.97 Mbps on 4G.
5G Fixed Wireless Access (FWA)
Operators in India have introduced 5G Fixed Wireless Access (FWA) services to complement their existing offerings. FWA presents a cost-effective solution for delivering broadband connectivity to areas where laying fiber is impractical.
Bharti Airtel's Xstream AirFiber and Jio's AirFiber have expanded their FWA services in key cities, offering a range of plans to cater to diverse needs. With download speeds ranging from 30 Mbps to 1 Gbps, these services are set to play a pivotal role in bridging the digital divide.
India's rapid rise in mobile download speeds through 5G signifies both tech progress and a brighter future. With ongoing operator investments and expansions, India's digital landscape holds boundless potential for growth and innovation.