After a long time we're seeing a flood of Nokia devices. A new addition to the line of leaked devices is the Nokia RM-571 which is believed to be named the N5. The device looks very much like the Nokia C6 and carries the design philosophy of low end devices like 5230. Expect this one to be cheap.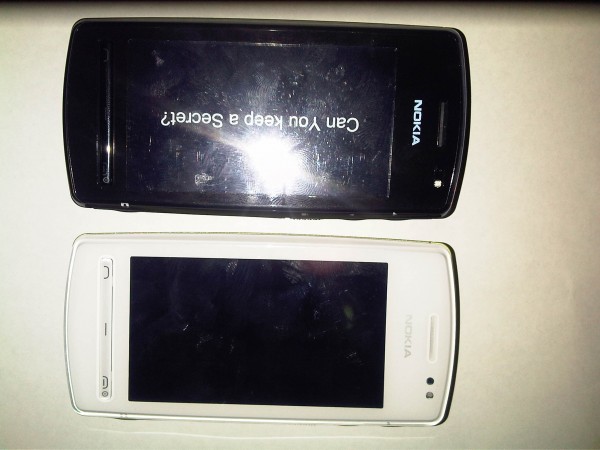 The most interesting aspect of the phone is that it appears to be running Symbian Belle ! If the phones are already being tested with the new OS , Belle couldn't be too far away ! Never mind the fact that we're still waiting for the Anna update 🙂 The phone comes with a 5MP camera with a single LED flash.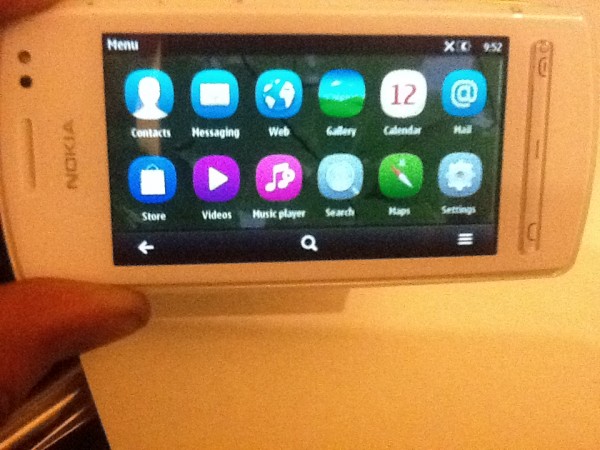 The rather large speaker mesh can be spotted at the back of the phone. With a refreshed OS , the Qt apps ecosystem and Nokia's legendary build quality , this could be a contender for top spot in the low end handsets. Would you be interested in one ?
[Via – excellular]