Two days ago we got the Nokia N9 , yesterday the first Windows Phone running Nokia was revealed and today we get a glimpse at what could have been the first Android running Nokia phone. Once again the industrial design seems to be very much like the N9 which makes us think that the N9's body was the base design on which hardware was to be differentiated.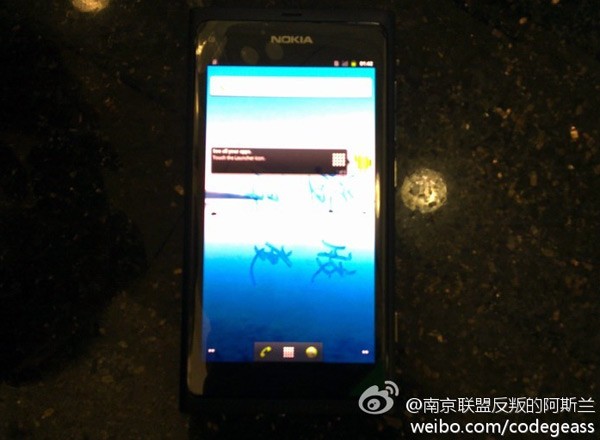 The unusually stretched screen image is probably due to the extra 4 pixels of the 854 x 480 screen used by Nokia on the N9. Check out another pic below this time showing off the screen closer up.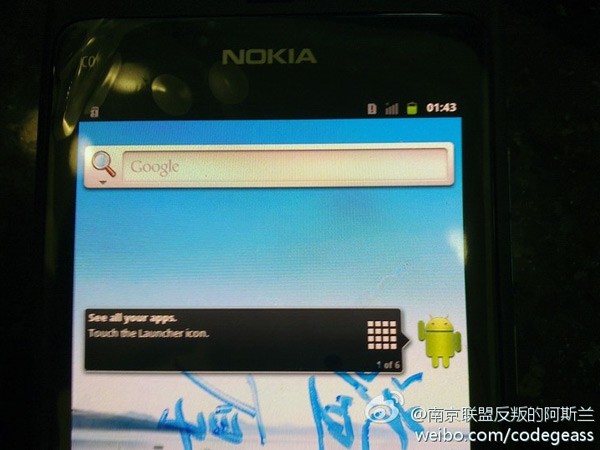 Eldar Murtazin of Mobile-Review maintains that if Nokia's WP7 partnership with Microsoft fails you can expect an Android device in 2012. Could this image be a depiction of the backup that Nokia is working on ?