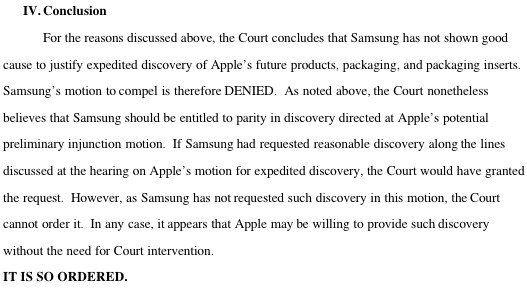 Samsung and Apple have been in a legal battle for quite sometime now. Samsung had demanded to see prototypes of the Apple iPhone 5 and iPad 3.
Apple in return filed a suit claiming they need to see the Galaxy S II, Galaxy Tab 8.9, Galaxy Tab 10.1, Infuse 4G, and Droid Charge.
Samsung argued that taking a look at Apple's upcoming devices would be relevant to the legal ruling.
Finally the ruling was made in Apple's favour especially since Apple are more tight lipped regarding their upcoming products as compared to Samsung which gave out 5,000 units of the Galaxy Tab 10.1 to the public.
But the court is still leaving Samsung the opporunity to argue the case.