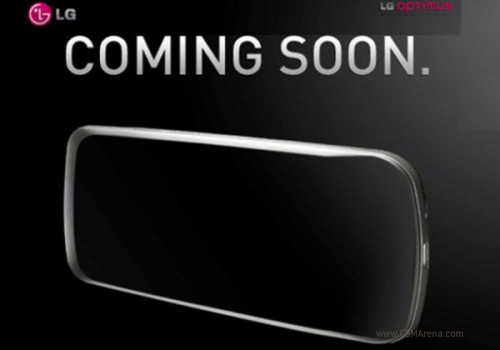 LG is the first brand to launch world's first dual-core smartphone which is known as LG Optimus 2X and it also got a Guinness World record. Rumors are circulating around from a long time that either LG or HTC is making the next Nexus device which will probably the first one to run Ice Cream Sandwich. We recently showed you a leaked shot of a smartphone which is actually the prototype of next Nexus device, but there was no logo on it so we weren't able to find out that is it LG or HTC? My guess was HTC because the looks of the device were similar to current HTC devices, but now I am confused because GSMArena spotted an image of LG device, name is unknown but it falls under LG Optimus line, and as you can see the design, there are capacitive buttons instead of physical, which actually matches the design of the prototype we saw. It was posted on a forum by a LG employee, so it's not a fake image.
It's not confirmed that it is the next Nexus device and as in the image above, there is also no Google logo and its part of Optimus line. Nexus devices comes with Pure Google experience and they are always under Google. It's possible that this device is successor to LG Optimus 2X. We don't know when it's coming out, but you can expect a launch later this year.
Anyway, do you like the design of the phone?