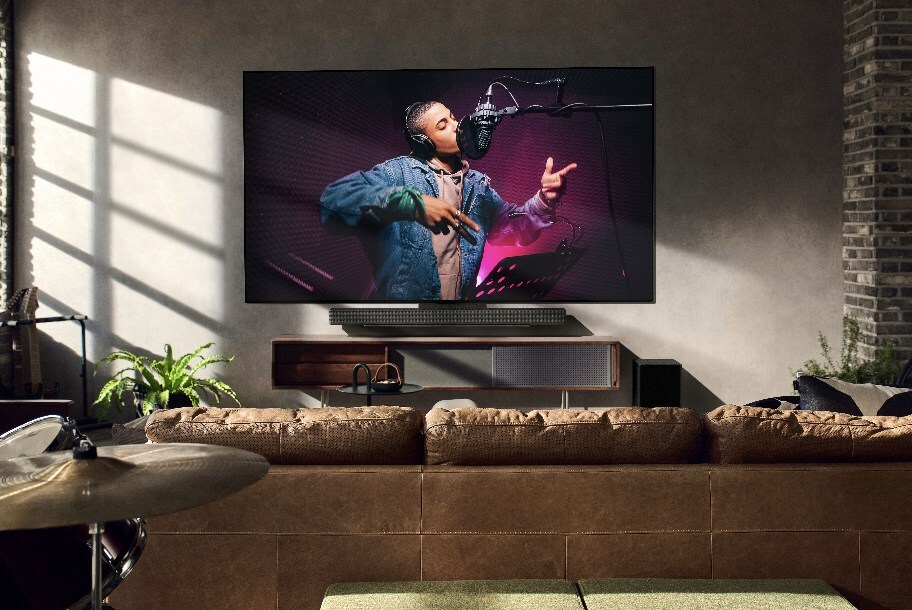 LG has announced pricing and availability of its highly anticipated 2023 OLED TVs in the US. These TVs come with the most advanced range of LG OLED TVs yet, self-lit picture quality, powerful image processing technologies, and an upgraded webOS platform, providing access to an ever-increasing library of lifestyle services and enhanced personalization features.
LG's Upgraded G3 and C3 OLED evo Series
LG's 2023 OLED line-up in the U.S. features upgraded G3 and C3 OLED evo series TVs, thanks to the precision and performance of LG OLED evo technology and the new α9 Gen6 AI Processor. The new models offer enhanced brightness and color volume2, as well as clarity and detail.
Alpha Series Processor
The latest Alpha series processor utilizes LG's sophisticated AI-assisted Deep Learning tech to ensure outstanding picture and sound quality. AI Picture Pro includes OLED Dynamic Tone Mapping Pro, which helps to reveal hidden details and bring greater depth to every frame.
Additionally, AI Picture Pro features HDR Expression Enhancer, a picture processing technology that detects and refines important onscreen objects (e.g., people's faces) in each scene to give them a more lifelike quality. AI Sound Pro provides virtual 9.1.2 surround sound from the TVs' built-in speakers for a more immersive experience.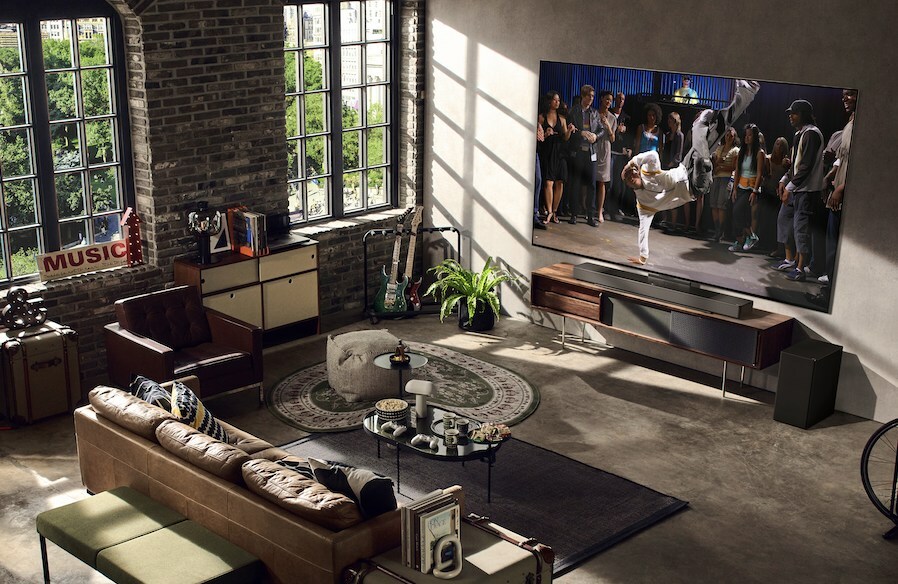 Brightness Booster Max
LG's Brightness Booster Max technology increases brightness by up to 70 percent. It controls brightness on a pixel-by-pixel basis, creating sharper images. Super Anti Reflective technology eliminates distractions like light glare and reflections.
One Wall Design
The 2023 G3 OLED evo models feature an ultra-seamless One Wall Design, with no visible gap when wall mounted. They're easy to move or mount due to a composite fiber material that reduces weight, and the Swivel Stand allows for flexible installation.
OLED Care Program
This year, LG has introduced the OLED Care Program to ensure users can keep their TVs performing optimally. The program includes the Memory Optimizer feature that enhances device performance, plus Screen/Sound Self-diagnosis.
There are also features that let users care for the OLED panel, such as Pixel Cleaning, Screen Move, Adjust Logo Brightness, and Care Recommendations. OLED Care can be quickly accessed via the shortcut key button on the remote.
Home Office Card
The 2023 LG TV models feature a redesigned user interface (UI) known as Home, with Quick Cards that provide fast access to popular content and services. The Home Office Card on LG TVs offers several productivity apps and services for those working from home.
This includes Windows 365 for cloud-based virtualization solutions, apps for organizing one's schedule, and voice- and video-call apps. Users can also easily pair a Bluetooth keyboard and mouse to their LG TV for a complete work-from-home experience.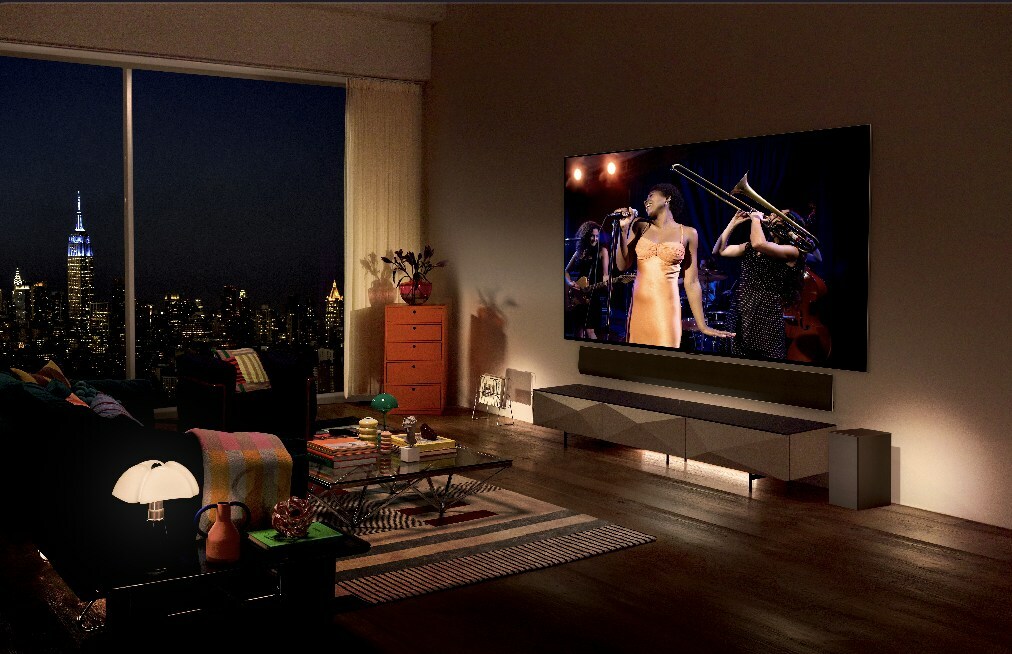 The All New Home
The Music Card provides quick access to a variety of major music streaming services, while Sports Card serves up real-time updates and alerts for keeping up to date with favorite sports. Personalized notifications help users know when the big game is about to start, provide real-time scoring updates, and deliver the final result as soon as time is called.
With the new webOS, users enjoy personalized recommendations based on viewing history and habits. AI Concierge presents a selection of content choices, keywords for trending content, and useful settings and modes. It is also compatible with the new smart home standard, Matter, allowing users to control and monitor smart home devices from the LG TV.
LG OLED TVs support Dolby Vision and Dolby Atmos for enhanced image and audio quality. This year's models offer seamless integration with LG Sound Bars to create powerful multi-channel surround sound with IMAX Enhanced Sound quality, WOW Orchestra and WOWCAST.
Additionally, they are the first TVs to be certified by the HDMI organization for Quick Media Switching Variable Refresh Rate (QMS-VRR). With an ultra-fast 0.1 millisecond response time, low input lag and up to four HDMI 2.1 48Gbps bandwidth ports, LG OLED TVs are the ultimate gaming displays.
Plus, they come with Game Optimizer, allowing users to switch between game-genre display presets, and the convenient Game Dashboard that provides a range of useful controls and performance information.
Reducing Resource Consumption
LG OLED TVs require fewer materials to manufacture than conventional LED TVs due to their self-illuminating pixels, eliminating the need for a backlighting unit.
Improving Accessibility
LG has integrated features to make its TVs more user-friendly for those with disabilities. Pressing the mute button on the Magic Remote brings up the accessibility menu with options like "Learn TV Remote" and "Sign Language Zoom".
In addition, LG TVs can play sound through their speakers and a Bluetooth device (e.g. hearing aid) simultaneously, allowing those with hearing difficulties to adjust the volume with the hearing aid's controls.
Pricing 
Availability
The LG OLED evo G3 Gallery Edition and C3 Series will be available for pre-order from March 6 at LG.com, with shipping expected in late-March. You'll be able to buy them from late-March at LG-authorized retailers. Further models will be announced later.