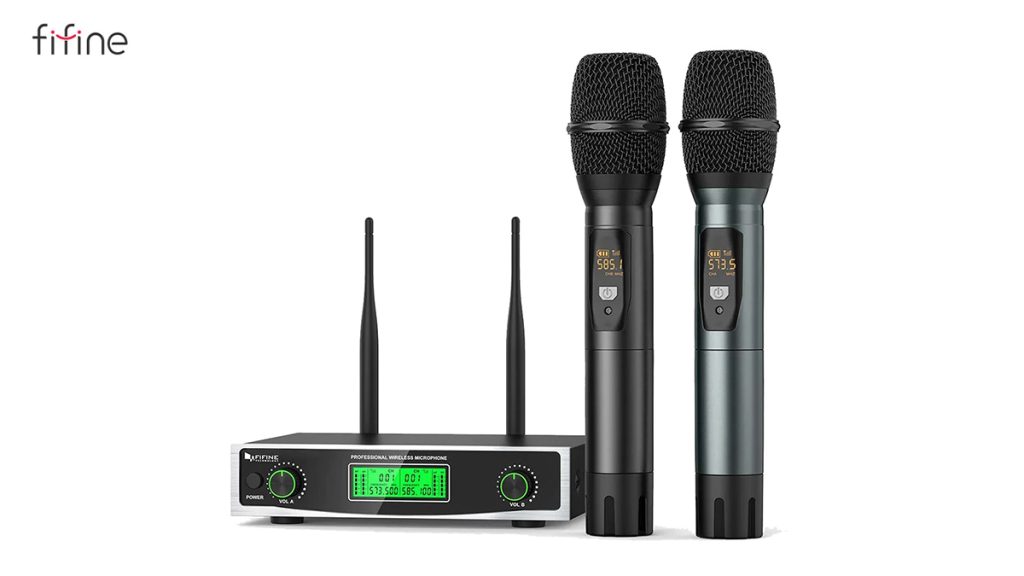 FIFINE introduces the "K040" Professional Wireless Microphone System after the "A6V" and "K651 RGB" microphones were launched last year. The FIFINE K040 kit includes 2 sensitive cardioid pattern microphones that work with UHF band and more.
The FIFINE K040 has a powerful receiver with separate volume controls for each microphone, a large LCD for information, individual XLR outputs for professional setups, and a 1/4″ mix output for standard audio systems. Key features of the "K040" below,
UHF Freq. Selection – The UHF microphones use different frequencies to minimize interference. The dual-channel handheld mics have 50 adjustable frequencies per channel for accurate audio. The receiver is user-friendly and suitable for use in DJing, churches, classrooms, large halls, and events.
2-Way Communication – The metal dynamic mics and receiver's dipole antenna design ensure reliable transmission with a range of up to 35m. The 1/4″ mix output and XLR outputs provide professional sound, suitable for karaoke, parties, home entertainment, meetings, and events.
For Two Performers – The two microphones are perfect for duets. Individual volume controls allow precise mixing. Suitable for live performances, outdoor events, weddings, and conferences. The "K040" offers simple setup and dependable quality sound.
High Performance – The wireless mics have strong UHF performance for high-quality audio. Works with 2 AA batteries (not included). The LCD provides easy setup and operation. Ideal for musicians, presenters, clergy, instructors, performers, educators, and those who need studio-quality sound and mobility on stage.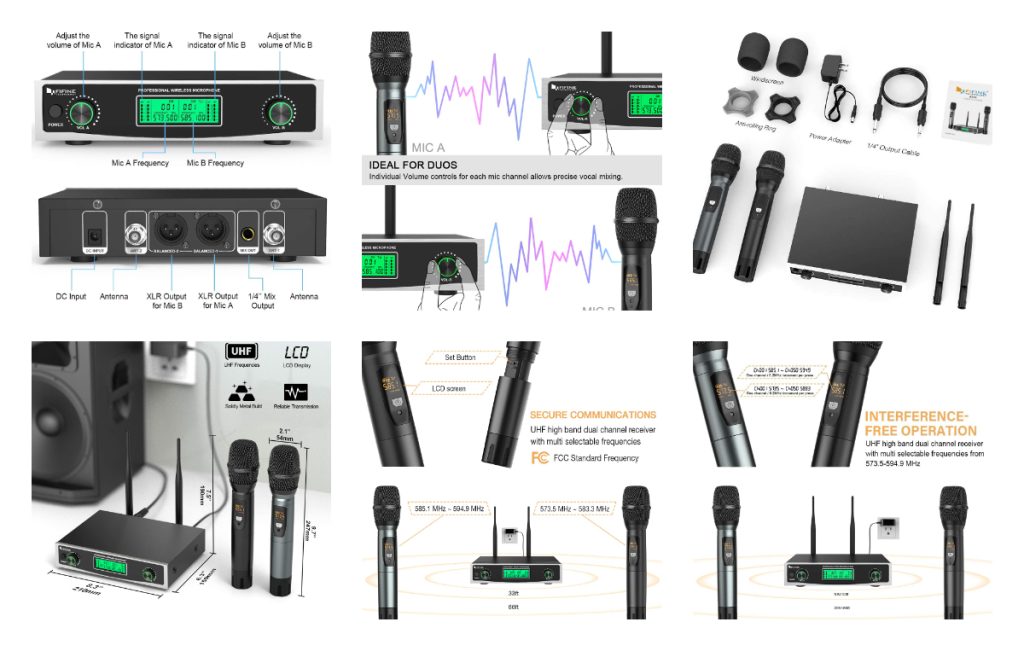 Quick Specifications: FIFINE K040 Professional Wireless Microphone System
Frequency Band: UHF 573.5-594.9 MHz
Type: Dynamic
Polar pattern: Cardioid
Frequency Response: 50-18k Hz
Wireless Range: 33-116 feet
Power Supply: Transmitter: 2 AA Batteries
Receiver: AC/DC Adapter
Input: 100-240 V; Output: 9-12 V
Weight: 1.5 kg
Pricing and availability
The FIFINE K040 Wireless Mic System costs Rs. 8,990 with a 1-year carry-in warranty and can be bought from fifinemicrophone.in, originshop.co.in, and Amazon.in.