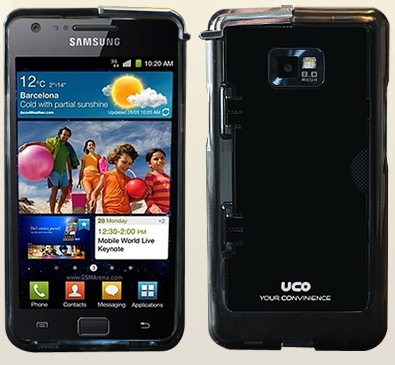 UCO is a Korean manufacturer of  accessories. The UCO Buckle Up Case is their latest offering for the Samsung Galaxy  S II.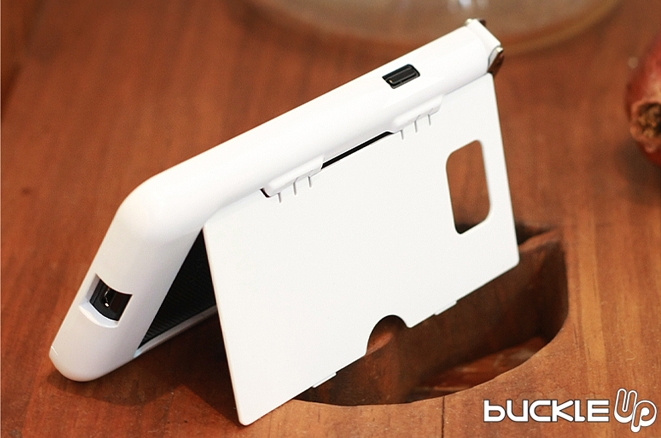 It has a very innovative kickstand featured in it. It is also available in 6 colours- Yellow, Chocolate, White, Pink, Red and Smog.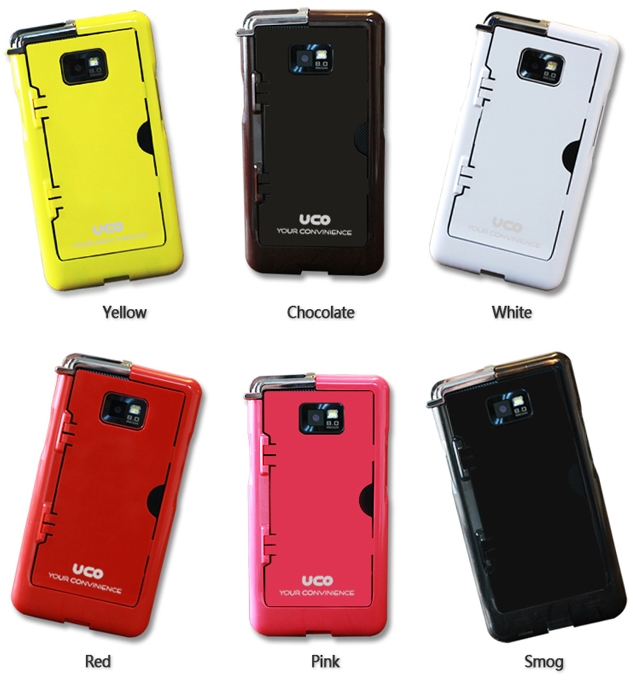 It also provides slots for the audio and any cable will be able to connect to the audio jack. There is also a metal clip on the top right side.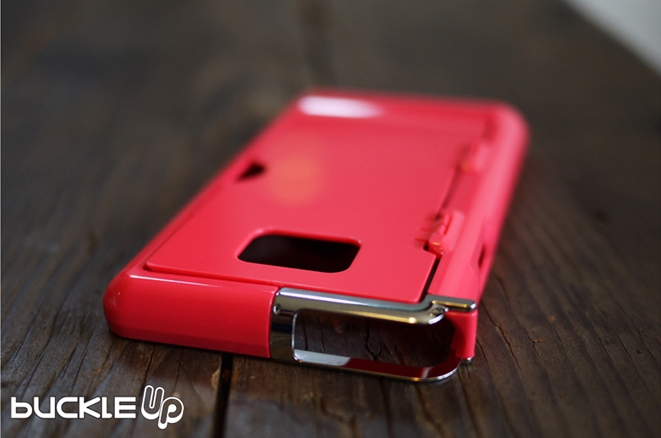 The case might only be for the Korean version of the Galaxy S II which is slightly thicker than the international version but you can put some paper or card between the phone back and the cover to make it fit.
You can purchase it for a price of 24,000 WON through their official site. They also have other cases for the Galaxy S II such as the metallic case, translucent case, glossy case etc.