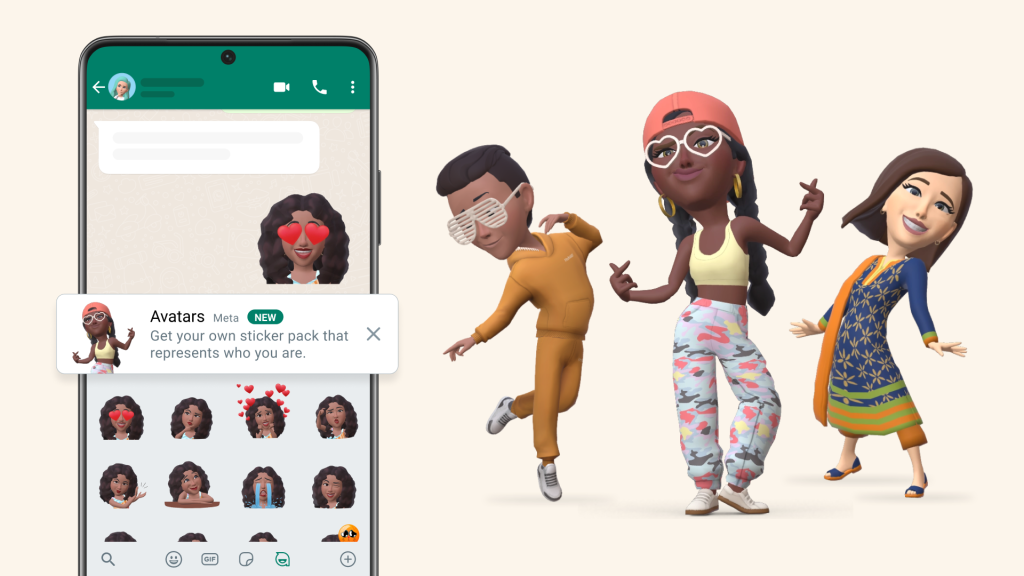 After beta testing earlier this July, WhatsApp has announced the roll-out of avatars to its app, a new and personalized way to express yourself. Your avatar is a digital representation of yourself that may be made from countless combinations of various facial characteristics, hairstyles, and clothing, according to the company.
WhatsApp says that users can now use their customized avatar as their profile photo or pick from one of 36 customized stickers that represent a wide range of feelings and behavior's.
The meta-owned firm mentions that sending an avatar to friends and family is a quick and enjoyable way to express emotions. It can also be a terrific method to represent oneself so that it feels more private without using your actual photo.
This will be many people's first experience making an avatar, and we'll keep delivering style improvements like lighting, shading, different hair textures, and more to make avatars even better over time.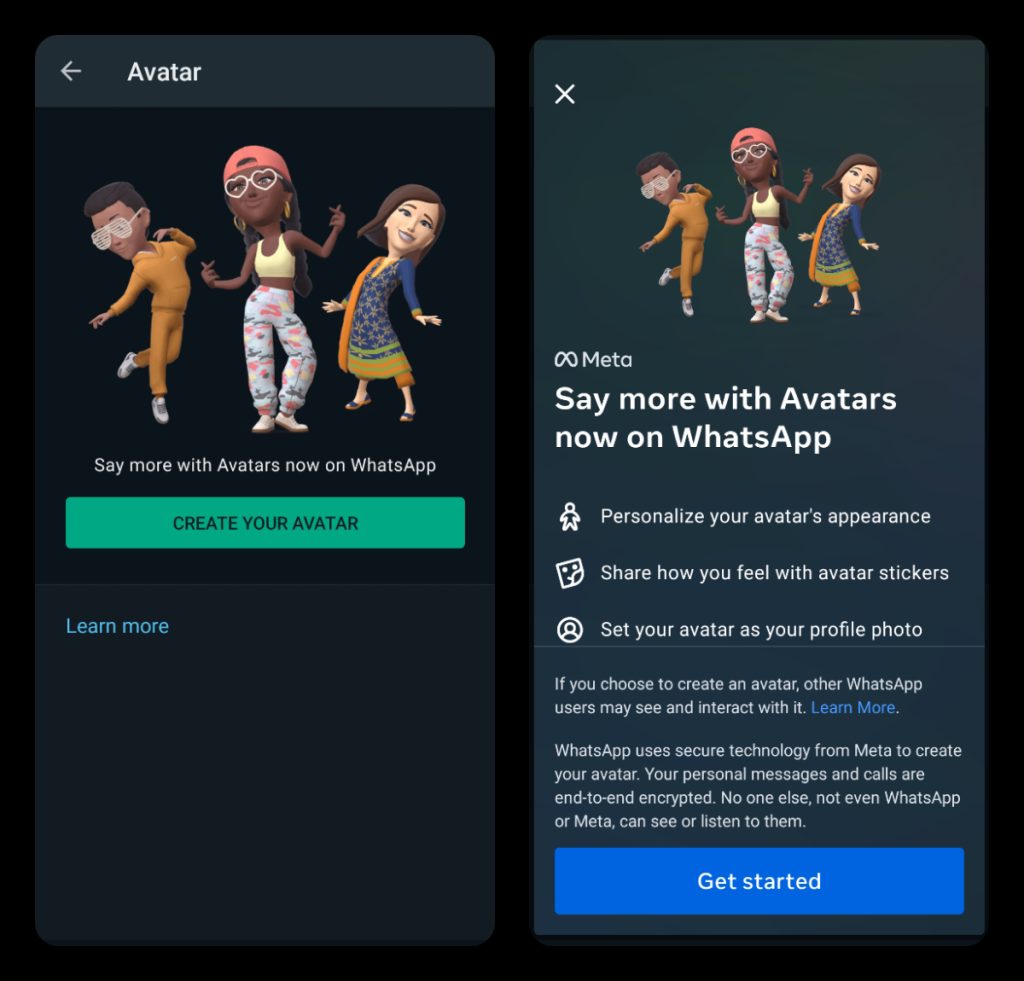 How to create your avatar?
1. Open your WhatsApp
2. Tap Settings.
3. Tap Avatar → Create Your Avatar.
4. Follow the steps to create your avatar.
5. Tap Done.
How to make your avatar your profile photo on WhatsApp?
1. Tap Settings.
2. Tap your profile photo → Edit → Edit.
3. Tap Use Avatar.
You may build an avatar for WhatsApp to use as your profile photo or a sticker pack, and you can learn more about the feature here.
Availability
Creating and sharing your avatars, which will be available to all users starting today.
WhatsApp recently announced the roll-out of Message Yourself feature and is said to be working on picture-in-picture for iOS, screenshot protection for view-once messages on Android, and more.