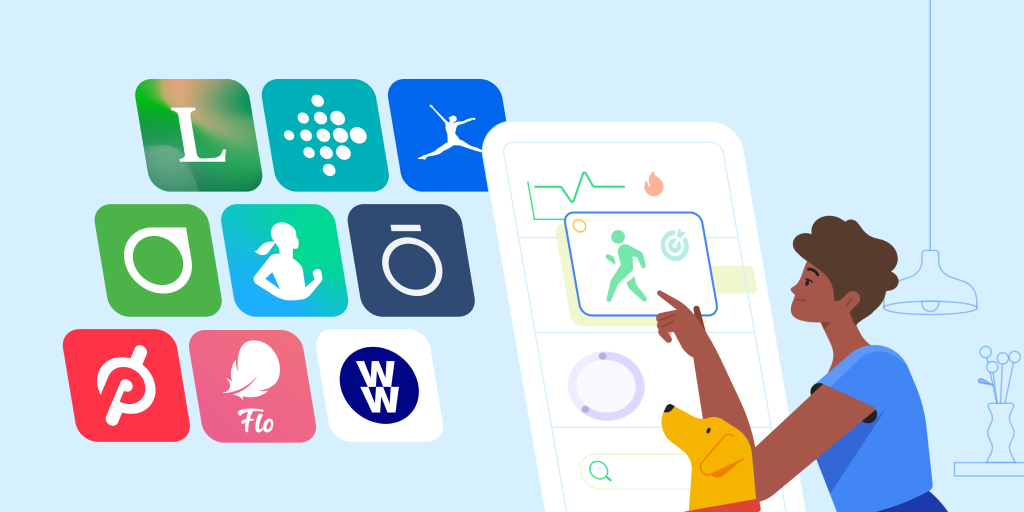 Today, Google announced that more than 10 health, fitness, and wellness apps are integrating with the platform. These apps include Fitbit, Samsung Health, Google Fit, MyFitnessPal, Peloton, Oura, WeightWatchers, Flo, Lifesum, Signos, Tonal, Outdooractive and Proov Insight, which were among the first to use Health Connect. Furthermore, the Health Connect beta app is now available for download on Google Play.
This year, Google unveiled Health Connect, a platform that securely distributes health and fitness data across Android devices with user consent. Google and Samsung co-developed this platform to simplify app integration and centralize privacy controls.
Health Connect by Android
Health Connect Android allows you to easily share data between your health, fitness, and wellbeing apps while maintaining your privacy.
Reduced fragmentation offers holistic health insights
By connecting health and fitness apps, each may deliver more holistic health insights. Google notes that previously, developers had to configure and maintain a large number of API connections in order to distribute data between apps. This made it hard for users to get access to this data, so they could use it in other apps, and made it hard for developers to share data.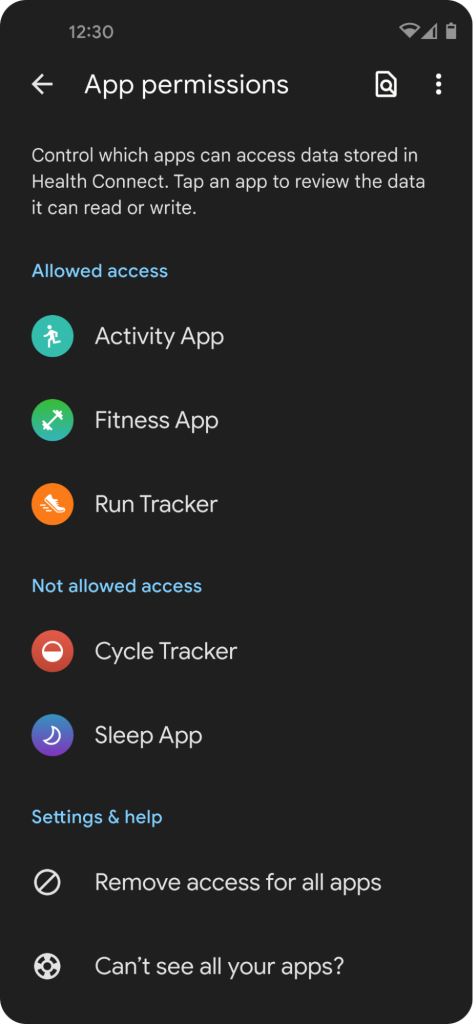 With Health Connect, integrating a new app is as easy as reading fresh data from Health Connect.
Android users can connect Peloton exercises with Oura, MyFitnessPal, WeightWatchers, and Lifesum.
Peloton Members can share their workout stats across various health applications using Health Connect.
Data schema standardisation ensures app data consistency
Health Connect supports 40+ data types across 6 categories with a consistent schema. The intuitive schema encompasses exercises, sleep tracking, and vital signs. Health Connect data formats require minimal lines of code to read and write. Health Connect supports complex aggregations, allowing you to fully customize your queries.
Centralize privacy controls for users
Users previously needed numerous apps to control data permissions. Permissions management UIs were created by developers.
With Health Connect, users can manage permissions in a single spot and see which apps are accessing data.
Developers can rapidly build up Health Connect's access control hub and granular UIs.

Also, Google invites developers who have already worked with Health Connect to join in order to give your users more information.
Availability
Starting today, leading health and fitness apps are rolling out Health Connect integrations. The Health Connect beta app is available for download on the Google Play Store.
Speaking on the announcement, Sara Hamilton, Developer Relations, said,
We collaborated with Samsung to build this platform which simplifies the connectivity between your apps while providing centralized privacy controls for users. Health Connect (Beta) app available for download in Google Play to give users a central place to manage their privacy settings with granular controls to see which apps have access to data at any given time.