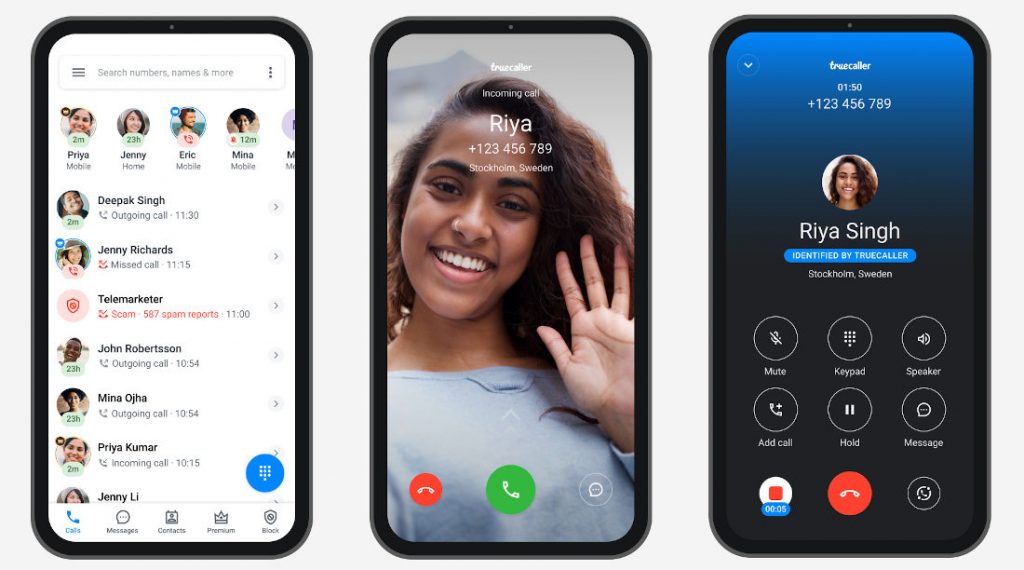 There has been a monumental rise in spam callers lately and it is getting harder to identify which calls are genuine and which calls are just a waste of time. Thankfully, one of the solutions to this problem is the Truecaller app, available on both the Android and iOS platforms. Truecaller is one of the world's leading caller ID and spam-blocking services with more than 320 million users. It works on crowd-sourced data of phone numbers and collecting reports of spam calls from the community.  In this article, we clear some common misconceptions about how Truecaller actually works.

Does Truecaller upload your contacts?
One of the core services that Truecaller offers is Caller ID. But how do they do this? The simplest way is to give it access to your phonebook, but this does not necessarily mean it uploads these contacts to Truecaller's servers. In most cases, the only permission you give the Truecaller app is 'Contact Access', which is required by the app to reverse lookup incoming calls with the user's local phonebook. In case the Truecaller app cannot find the contact information in your phone book, then the app will search their online database for identification.
So we mentioned that Truecaller does not upload your contacts in most cases. So what are the cases they do upload it? The first case is when a user signs into the Truecaller website on a browser. At this point, Truecaller will offer an option called "Enhanced Search", which, if opted-in, will upload the user's phonebook to Truecaller's online database. This option is completely voluntary, and in our testing, we observed that the option was not on by default too.
The second case where "Enhanced Search" is offered is when users log into Truecaller via the into Truecaller via the official app that comes pre-installed on smartphones from certain OEMs.
These two cases are extremely rare in comparison to the large number of users who download the app via the Google Play Store or Apple App Store. In the versions installed from the app stores, "Enhanced Search" is not available at all. And more importantly, "Enhanced Search" is not required for users to access the full functionality of Truecaller.
Considering very few users actually use the enhanced search feature, we think Truecaller should remove the enhanced search functionality.
My number is in Truecaller's database because someone else uploaded it. Now what?
Truecaller understands that there are scenarios where your number could be uploaded by a third person did not get your explicit consent. So what can you do in those situations? Well, Truecaller gives you the option to un-list your number permanently. We verified this feature and a number we added to the service was completely removed from their database. So if you are extremely privacy conscious, you do have this option.
Truecaller circumvents GDPR by storing user data in India
While India does not have strong privacy laws, the European Union does have one called the GDPR. There have been claims that Truecaller is acting suspiciously as they circumvented complying with GDPR by storing their data in Indian servers instead of European servers.
According to Truecaller this is not the case. According to the company, data of the European users are stored in Europe and the data of Indian users are stored in India. This is in compliance with GDPR and also gives the added security of Indian user data being stored within the borders of India.
Truecaller scans your SMS messages and creates a financial profile of each user
This seems far fetched. The SMS function in the Truecaller stores and processes all its information locally on the device. There is even in-app banner that SMS is processed locally on device below every message thread. They do not upload any SMS messages to their servers and there is no proof that they build financial profiles from banking SMS or anything. There is an option to backup SMS to the user's Google account. However this backup data cannot be accessed by Truecaller and it is fully encrypted.
Truecaller cares about User Data Privacy
Truecaller does take User Data Privacy seriously and the company has always highlighted their commitment towards user privacy and safety.
To further support this claim, they have even added a new privacy-information screen in both the iOS and Android app. The company could have easily hidden this under some Terms and Conditions screen which most users would never bother to see. Instead this screen shows up explicitly during the onboarding process, and will inform users on how exactly Truecaller uses and processes their user data.
Of late, there has been a lot of misinformation and baseless fearmongering about the Truecaller service. Despite this, Truecaller has proven to be an excellent way to block spam calls and offers a robust database that users can take advantage of for Caller ID.