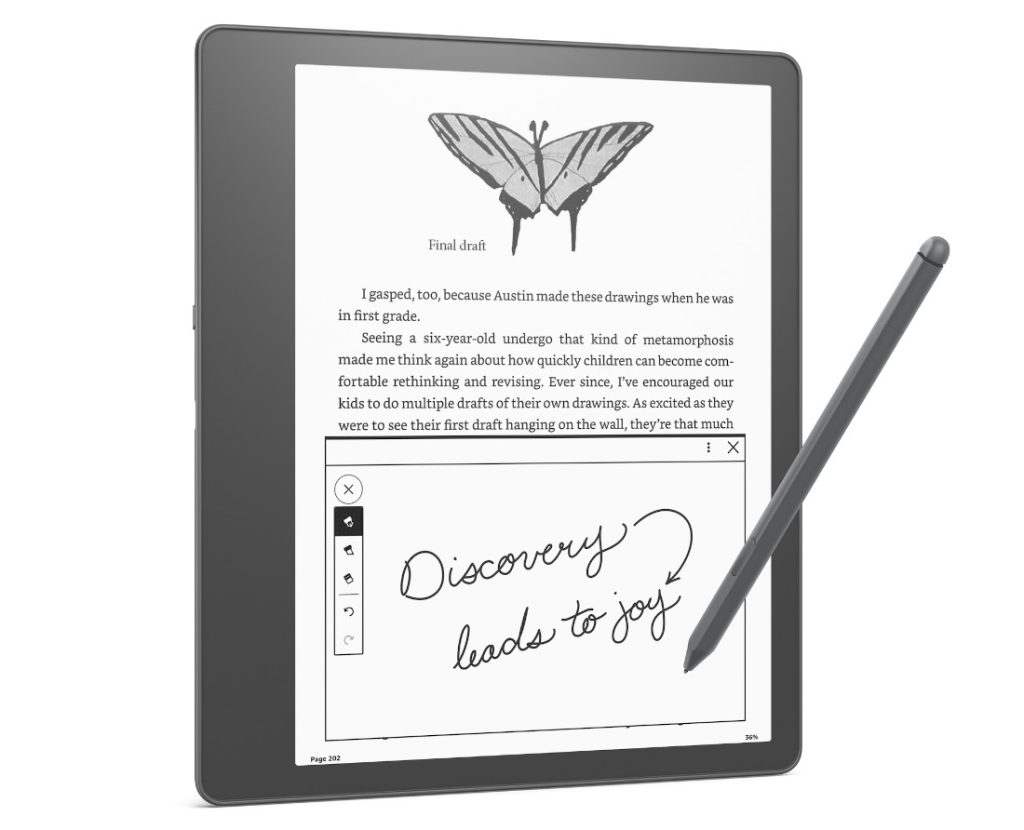 Along with the new TV and Echo devices, Amazon also introduced the Kindle Scribe, the first Kindle that supports both reading and writing. It also has a large 10.2-inch 300PPI glare-free paperwhite screen, adjustable warm light, auto-adjusting front light that has 35 LEDs compared to 25 in the Kindle Oasis. It is not waterproof like the Oasis or the latest Paperwhite.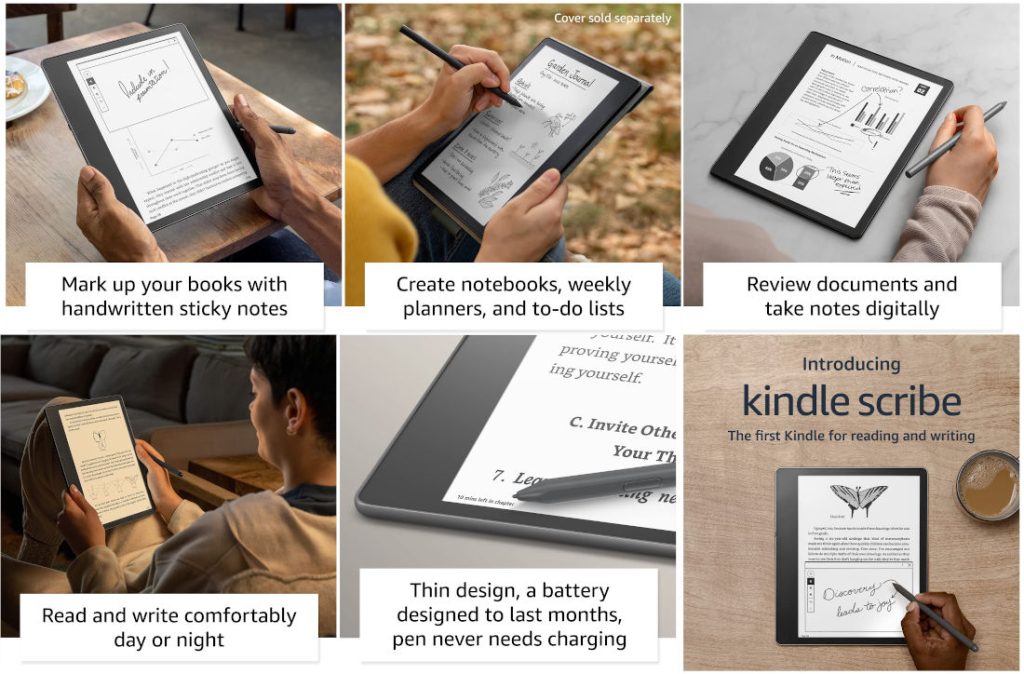 Amazon Kindle Scribe features and specifications
10.2-inch 300PPI glare-free paperwhite screen with Auto-adjusting light engineered to replicate the feel and flow of pen on paper, creating a natural and comfortable experience
Comes with Basic or Premium pen options that offer an incredible precision and a natural feel. These magnetically attach to the side of the device.
The pen support a variety of line widths, a highlighter tool, eraser tools, and an undo tool that are accessible in the on-display writing menu.
The Premium Pen includes a dedicated eraser on top and a customizable shortcut button, enabling the pen to function as an eraser or highlighter, or to open a new sticky note when the button is pressed.
Digital sticky notes feature allow you to easily add handwritten notes to books. Also journal or take notes using a variety of templates, including to-do lists for tracking tasks and lined paper for meeting notes.
Note are automatically saved and backed up to the cloud for free, and, will be accessible via the Kindle app in 2023.
16 GB, 32 GB, or 64 GB storage options
Bluetooth and Wi-Fi Connectivity
A single charge lasts up to 12 weeks based on a half hour of reading per day, with wireless off and the light setting at 13. For writing, a single charge lasts up to 3 weeks based on a half hour period of writing per day, with wireless off and the light setting at 13.
Pricing and availability
The Amazon Kindle Scribe comes in Tungsten colour and is priced at $339 (Rs. 27,760 approx.) for the 16 GB model with a battery-free Basic Pen.
The Kindle Scribe with a Premium Pen that comes with an eraser and customizable shortcut button is available in 16 GB, 32 GB and 64 GB models priced starting at $369 (Rs. 30,212.80 approx.). It is available to pre-order in the US and will go on sale from November 30th.