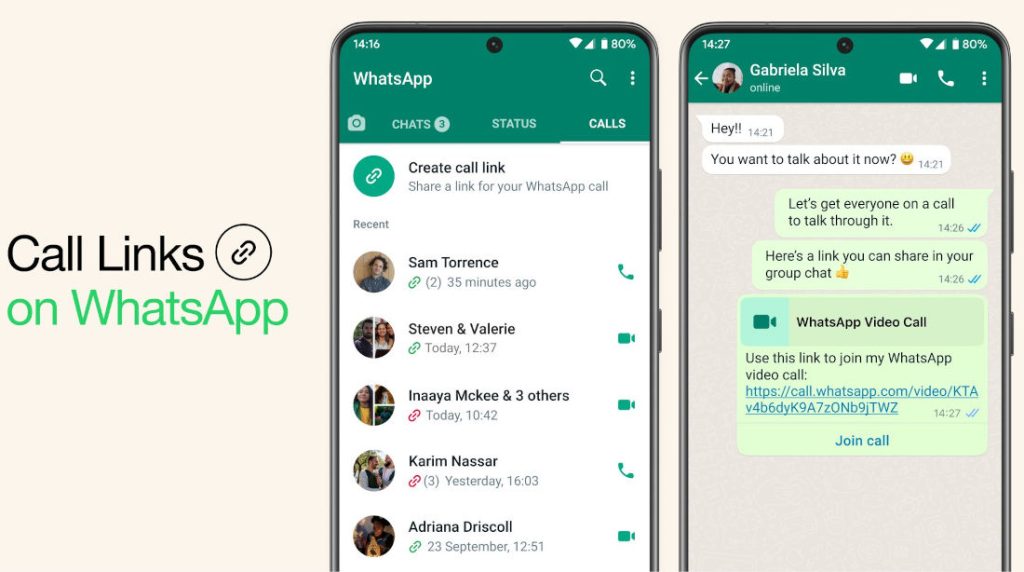 WhatsApp has announced the availability of a new feature that will allow you to join a WhatsApp call via a link. This feature has been under development since February 2022 and is finally being rolled out. Meta CEO, Mark Zuckerberg also announced that WhatsApp is testing video calling for up to 32 users.
You can already join an ongoing call on WhatsApp. With the new Call Links feature, you can create a call link right within your contacts list and share it with anyone, including non-contacts, so that they can join the call.
The option "Create call link" will appear in the Calls tab. This appears to be an excellent addition to the messaging app's video or voice calling capabilities. This feature will be available to a broader audience beginning this week.
It's unclear when WhatsApp's capability for video calling up to 32 people will be available widely. More details should be available in the future.
Regarding the Feature, Mark Zuckerburg, CEO and Founder at Meta said,
We're rolling out call links on WhatsApp starting this week so you can share a link to start a call with a single tap. We're also testing secure encrypted video calling for up to 32 people. More coming soon.