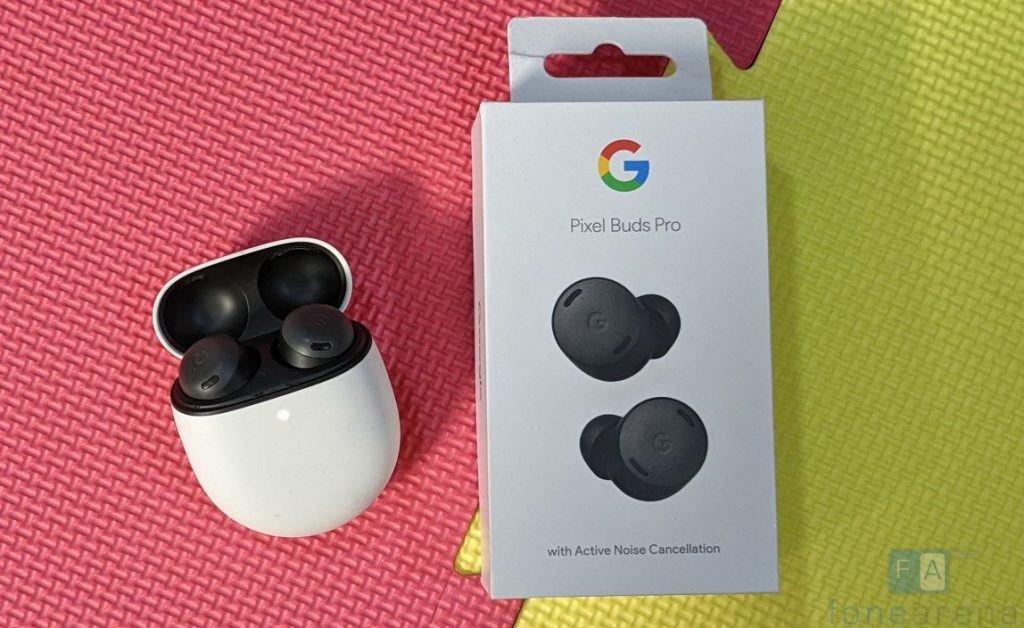 Google launched its Pixel Buds, the company's first premium earbuds, in India in July. This comes after the launch of laster year's Pixel Buds A-Series. This finally adds ANC, which was not present in the first two models, has volume controls, wireless charging, and lots more improvements compared to the Pixel Buds. I have been used the earbuds for close to two months now. Is this worth the price? Let us find out in the review.
Box contents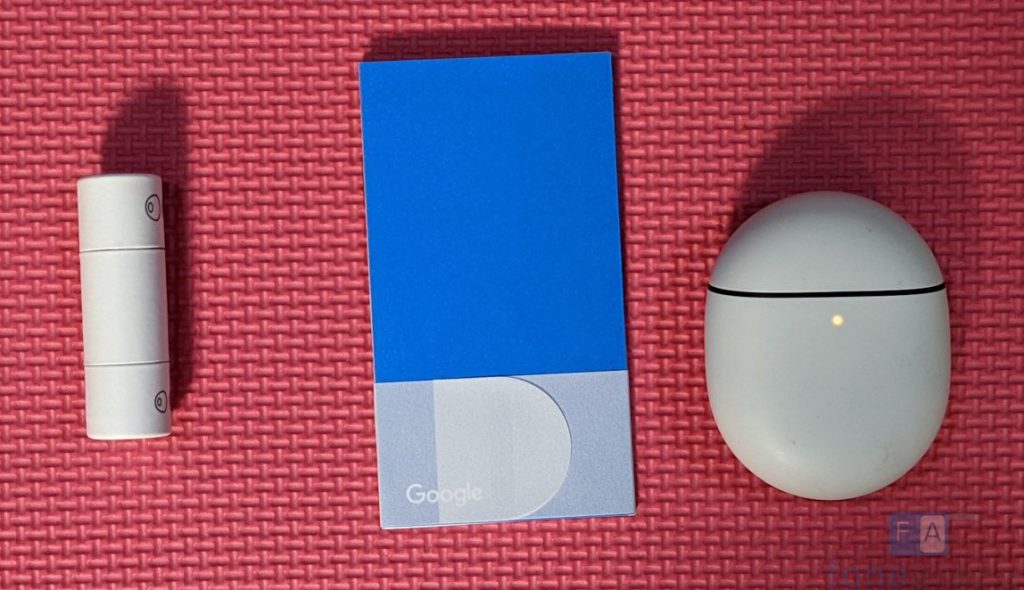 Google Pixel Buds Pro in Charcoal colour
Ear tips in small and large (medium preinstalled)
Quick Start Guide
Design and Build Quality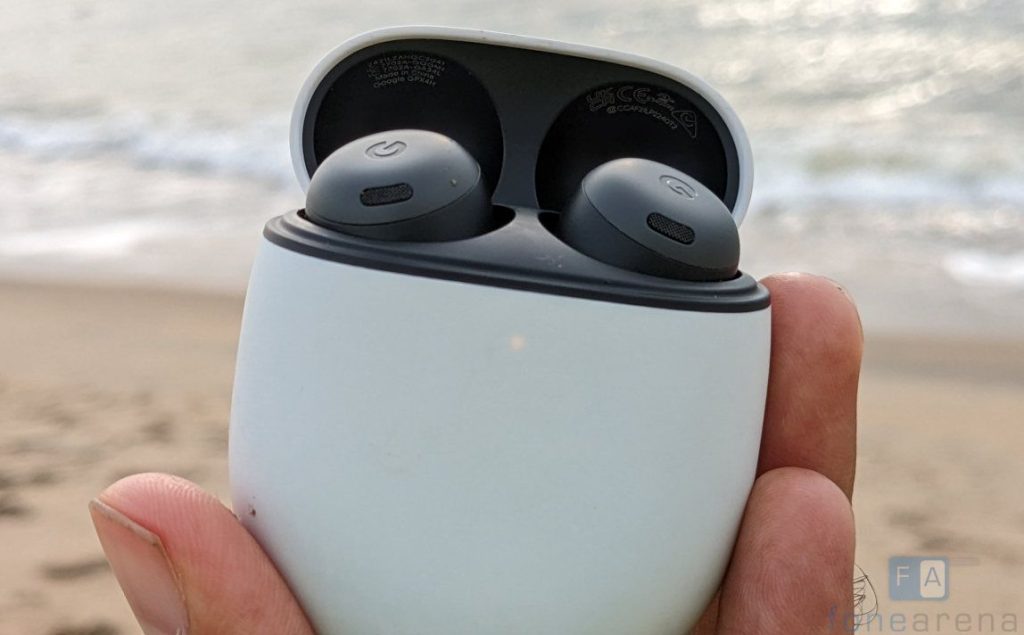 Starting with the design, the charging case comes in an egg-like shape, same as the older models. It has a matte finish that feels smooth to hold and doesn't attract fingerprints, smudges and is also not prone to scratches. However, the white colour gets dirty easily. Even though the company has launched only one colour variant in India, all the models have a white which get dirty easily.
The charcoal version has a grey coloured earbuds, so the colour inside the case is also grey. The buds have magnets to secure them in its place. The charging case measures 25 x 50 x 63.2 mm and weighs 62.4 grams with earbuds. There is a tiny LED indicator on the front. The function button is present in the back.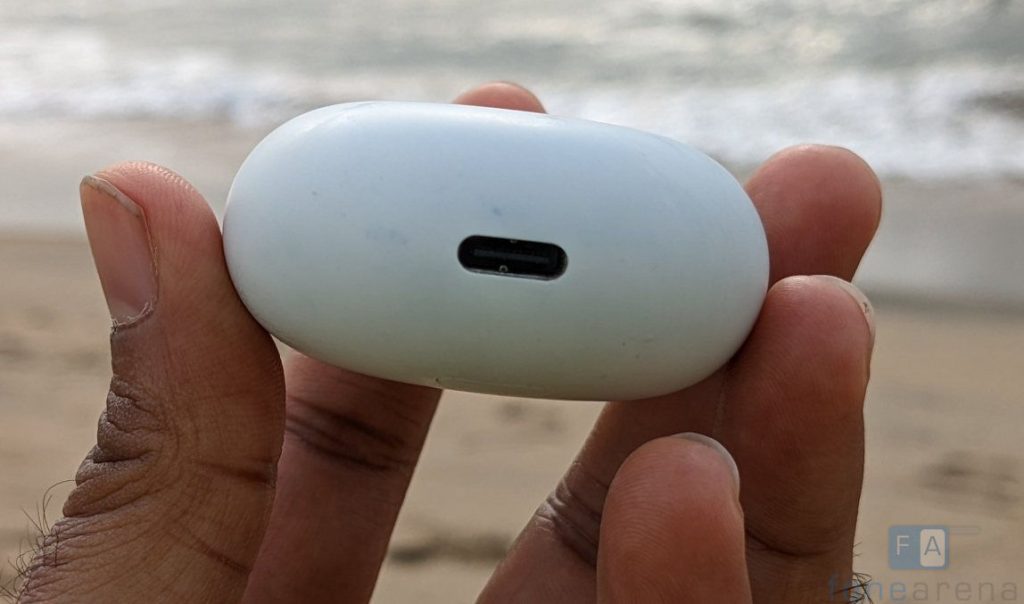 The USB Type-C Port is present in the bottom.
The headset has a plastic build, but it has a dual finish, with the inner area featuring a glossy finish, but the outer touch area features a matte finish. You can also see the microphones, IR proximity sensor for in-ear detection to play and pause automatically and the spatial vent for in-ear pressure reduction and spatial awareness. This also has a motion-detecting accelerometer and wind-blocking mesh covers.
The earbuds weigh about 6.2 grams, so you don't feel like you are wearing the buds. The earbuds feature an in-ear design and also come with medium-sized ear tips preinstalled. You can change to bundled large or small sized ear tips if you wish. You can also see the contacts for charging.
Overall, the headset offers a good build quality and fits your ears perfectly, so that they don't fall off your ears easily. You just need to rotate the earbuds back and forth until it comfortably stays in place when you move your head or tap either earbud.
The earphones have IPX4 ratings for water resistance, so it can withstand splashes or light rain, but you can't use it when swimming. The case is also IPX2 ratings for splash resistant. However, these are not dust resistant, which is common in premium earbuds.
Connectivity, Pairing, and Controls
The Pixel Buds Pro supports Bluetooth 5.0 with AAC codec. The connection range is around 10 meters, which is common in most headsets, and the connection quality is good. It supports Google fast pair support, which is an easy way to pair the earbuds and also links to your Google account. This works in all Android 6.0+ phones.
Just place the charging case next to your phone with the Google Pixel Buds Pro still inside. Open the case. If you don't want to link the earbuds to your Google account. Press and hold the pairing button on the back of the charging case until you see the white earbuds' status light pulsing. On your phone's Bluetooth settings menu, tap Pair new device. Tap on the Pixel Buds Pro headphones' name to pair them with your phone. On some Android devices, there is a pop-up notification that will take you through the rest of setup.
With fast pair, you also get to see the battery status for the charging case and the buds in the notification.
The touch controls are perfect and also gives you an audio feedback for each tap.
Tap: Answer calls, play/pause media
Double tap: Skip track
Triple tap: Go to previous track
Touch and hold: Access Active Noise Cancellation
Swipe horizontally: Increase or decrease the volume
Press and hold (Android 6.0+ only): Speak to your Google Assistant (requires Assistant set up)
You can also disable the touch controls from the Pixel Buds app, and can either set the long press to toggle ANC or talk to assistant, but can't do anything other than that. In-ear detection for autoplay pause can be disabled from the app.
The Find device option makes a sound to quickly find the earbuds when it is connected to the phone. The Pixel Buds Pro also come with Google Assistant support that lets you control music, get directions, and more. After setup, you can say 'Hey Google,' or touch and hold either earbud to launch Google Assistant.
It can also read notifications and offer real-time translation in more than 40 languages (including Bengali, Hindi, and Tamil) right in your ear, but this just uses the Google Translate app.
The Pixel Buds Pro can automatically change sound sources from one device to another. You can easily go from music on your phone to video calls on your laptop without needing to click into Bluetooth menus, says Google. The Multipoint connectivity lets you automatically switch between compatible devices including Android, iOS, tablets, and laptops.
Audio Quality and Call Performance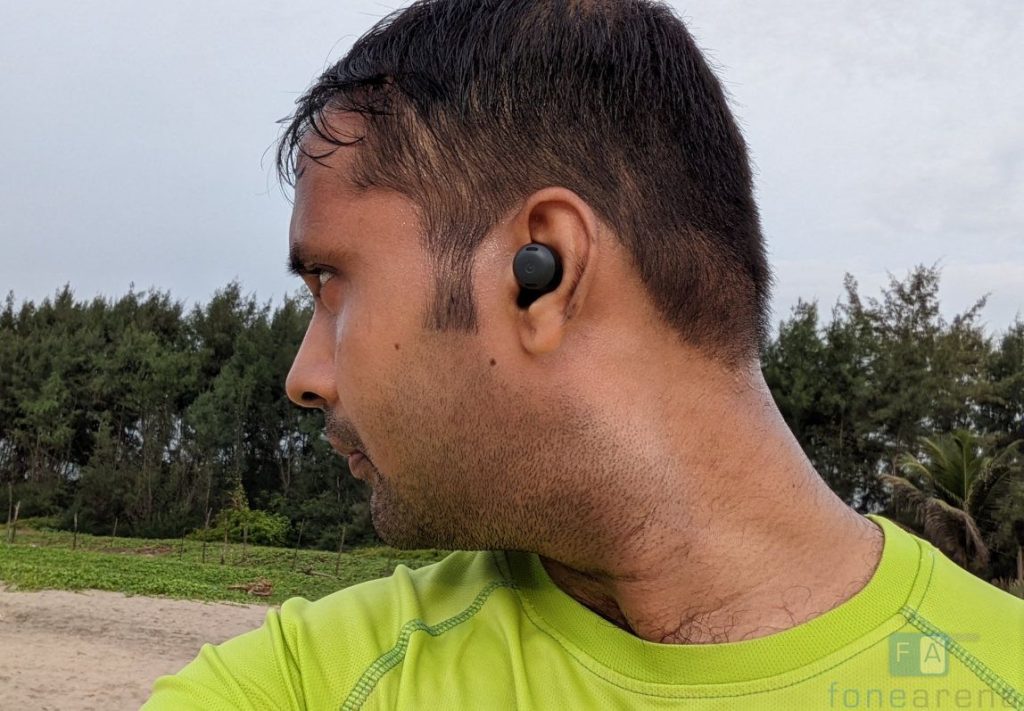 The Pixel Buds Pro packs a 11mm Custom-designed dynamic driver. Audio quality is good with crisp and clear vocals, and decent mids, and it is loud as well. Similar to the other models, it doesn't have hi-res audio codec such as LDHC or LDAC or even aptX.
Even the Pixel Buds A-Series had Bass boost EQ option in the Sound settings to boost low frequency audio. This is missing in the Buds Pro, which is not a big thing since bass is already good in the Buds Pro. The company said that it is working on adding a full EQ to Pixel Buds Pro later this year.
This is the first Pixel Buds to add Active Noise Cancellation with Silent Seal that adapts to your unique ear shape, and the earbuds fit in your ear canal to maximize the amount of noise blocked, according to Google.
Coming to the call noise cancellation, it uses three beam forming mics, a voice accelerometer, and wind-blocking mesh covers that does a good job in cutting down noise in both indoor and outdoor. The Pixel Buds Pro
use bone conduction to analyze vibrations near your jaw area to pick out your voice, so you can be heard loud and clear wherever you are, says Google. This is true since it does a great job in cutting down wind noise and traffic noise, which were hardly audible to the receiver.
ANC and Transparency mode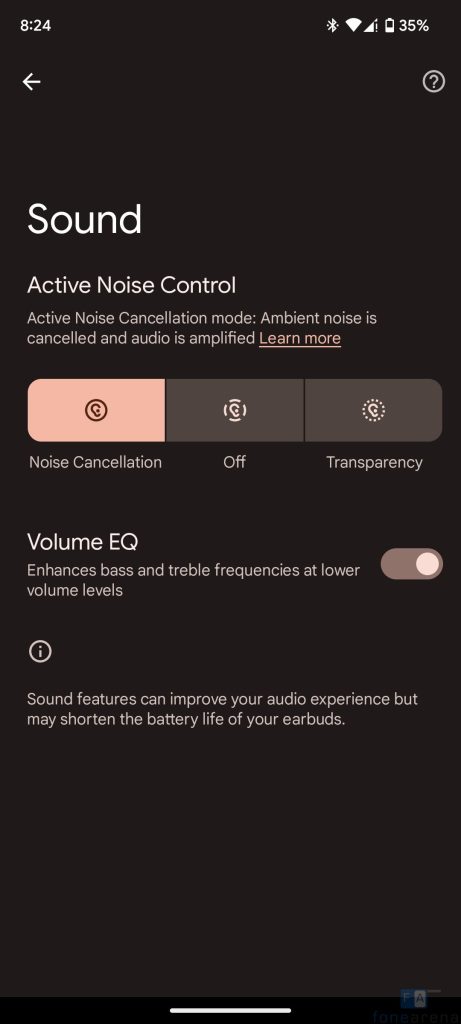 The Pixel Buds Pro has an integrated Active Noise Cancellation system developed by Google, with a custom processor, custom algorithms, and custom speakers, which is better than the Galaxy Buds 2 Pro, especially when it comes to low-frequency noise-cancelling, since it applies to sub-bass frequency cancellation. The company doesn't reveal the dB of sound it cancels with ANC enabled.
There is a Volume EQ feature that dynamically adapting to your listening volume and makes subtle tweaks to the frequency curve, according to Google. When you lower the volume, the Pixel Buds Pro increase the bass while ensuring mid and high frequencies are balanced. However, this doesn't make the audio sound any better.
There is also Transparency mode, which does a good job. The Pixel Buds Pro process a wide range of frequencies with low latency to keep the audio sounding natural and in sync. This custom integration lets sound enter in real time, but the Galaxy Buds 2 and Buds Pro are slightly better in this. You can switch between the ANC and Transparency mode with a touch, and also turn it off with custom controls.
Battery Life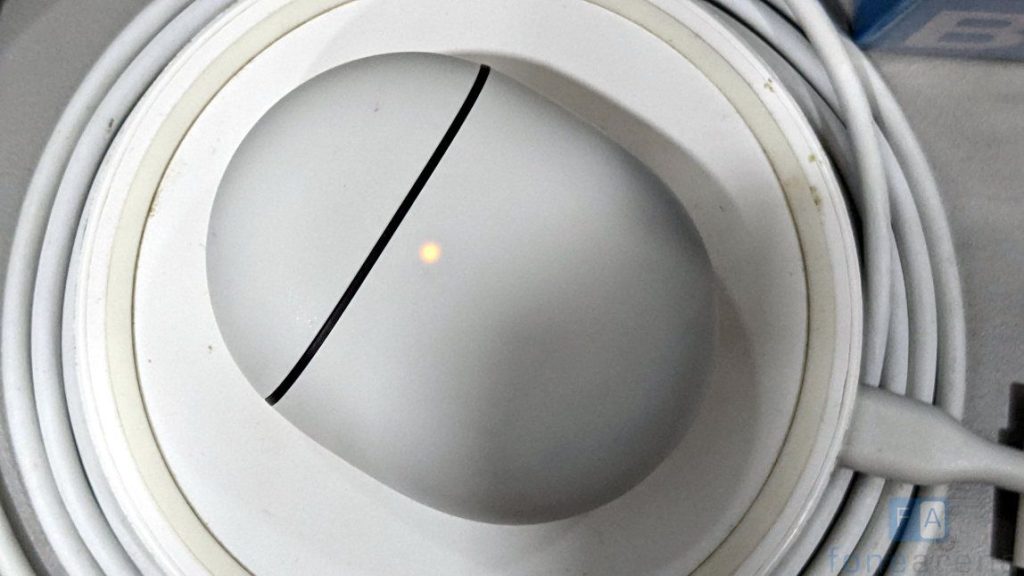 The earphones promise up to 7 hours of standalone battery life with ANC and 11 hours with ANC. During my use with AAC, I got about 9 hours with mixed use, which is good. For calls, it lasts it will be less since it uses call noise cancellation tech.
With the charging case, it promises up to 20 hours of total listening time with ANC and 31 hours without it. I got about 25 hours with mixed use of music playback and calls. You can clearly view the charge left in each bud, and the case in the app or directly in the notification shade, if you have Google Fast Pair enabled.
5-minute charge of earbuds in the charging case delivers up to 1 hour of listening time with ANC. The case also has Qi-certified wireless charging. Charging the buds and case takes about 1.5 hours with USB-C, but it is long if you use wireless charging.
Conclusion
Overall, the Pixel Buds Pro are good premium earbuds from Google. These offer a good audio and ANC experience and a comfortable fit. The touch controls, including the volume controls, are good, and the call noise cancellation is good as well. These miss a few things, such as Hi-res audio codecs, present in most premium earbuds and the equalizer is not available at the launch.
The Google Pixel Buds Pro is available from for Rs. 19,990 which is costly. However, with the ongoing Big Billion Days sale, you can get it for Rs. 14,990. The Samsung Galaxy Buds Pro 2 is the direct competitor, which is available for even cheaper rate with discounts and bank offers.
Pros
Good audio quality
Comfortable to wear
ANC and transparency mode
Touch controls are prefect
Long battery life
Cons
No Hi-res audio or aptX codecs
No equalizer at launch