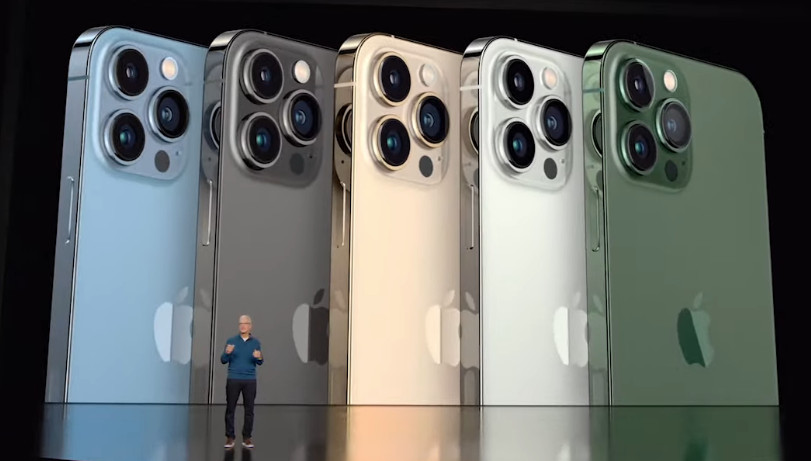 This week, Apple unveiled the iPhone 14 Series. According to a recent report, the company plans to begin manufacturing the phone in India in two to three months, or during Q4 2022. Today, Bloomberg has reported that a Taiwanese supplier to Apple Inc. is in discussions with Tata Group to form an electronics manufacturing joint venture in India with the aim of assembling iPhones locally.
Tata aims to harness Wistron Corp.'s experience in product development, supply chain management, and assembly, sources added. Tata might be the first Indian company to manufacture iPhones, which are typically assembled by Taiwanese companies in China and India.
An Indian corporation talking about manufacturing iPhones would enhance the country's ambition to rival China, whose electronics supremacy has been threatened by continuous COVID lockdowns and US political concerns. It could persuade other global electronics companies to build in India instead of China to reduce their reliance on China at a time when geopolitical risks are rising.
It wasn't certain if Apple was conscious of the revelations, which come as the US tech giant looks to diversify away from China and strengthen its distribution network in India. Apple works with local enterprises in places where it puts up production centers, but assembling iPhones involves fulfilling strict schedules and quality requirements.
The new collaboration seeks to raise iPhone assembly by five times what Wistron already does in India, one person said. A cooperation would likely result in Mumbai-based Tata gaining a piece of Wistron's manufacturing business outside smartphones, people added.
Tata Group Chairman Natarajan Chandrasekaran said electronics and high-tech manufacturing are significant emphasis areas for the company, India's leading conglomerate with $128 billion in revenue. Tata's main businesses are in software, steel, and cars. It has made its first steps into the smartphone supply chain by making parts for the iPhone chassis in southern India.
The potential of India's 1.4 billion-strong mass market and Prime Minister Narendra Modi's monetary incentives for IT manufacturing have led Apple's various contract manufacturers to flourish in India. Still, India's workforce and manufacturers haven't easily absorbed Apple's highly controlled practices. Since iPhone production began in India five years ago, workers have revolted over pay and terrible living and working circumstances, claims Mark Gurman.