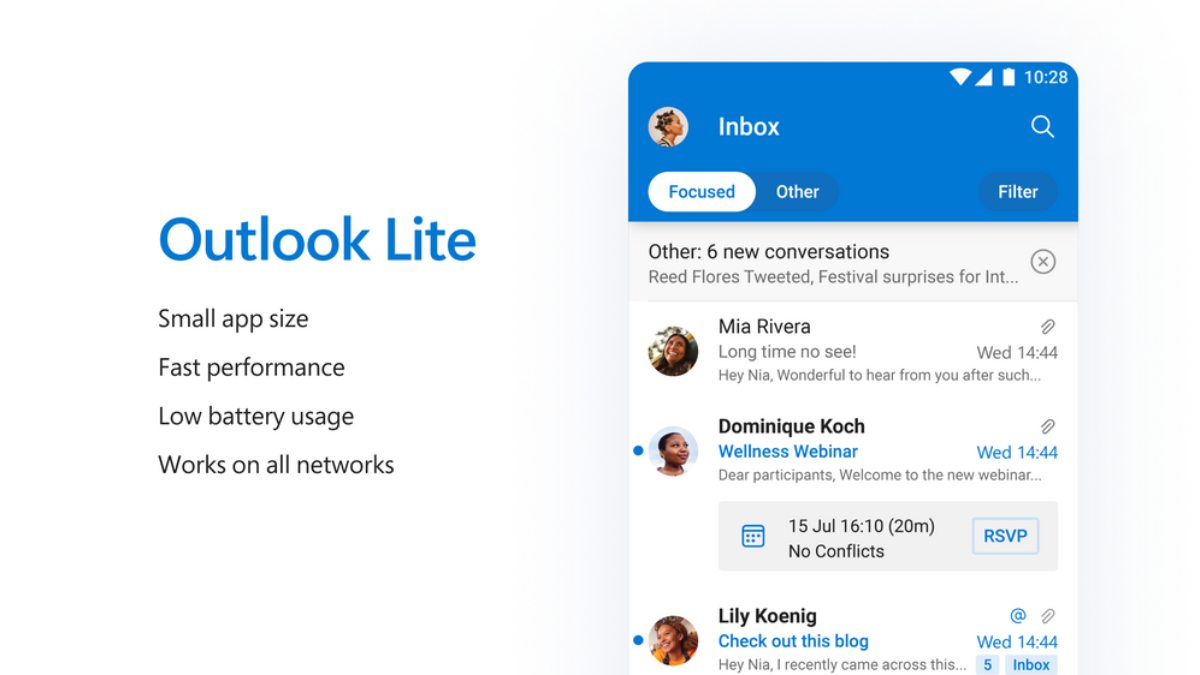 Millions of individuals across the world use Microsoft Outlook every day for their email and calendaring needs. In order to provide more people, organizations, institutions of higher learning, and small enterprises with a service for their light-weight mobile devices, the company today announced the launch of Outlook Lite in a variety of regions. Microsoft Outlook Lite offers all of Microsoft Outlook's key features in a more compact client that runs quickly on mobile devices across all networks.
Microsoft Outlook Lite connects and protects you by combining your email, calendar, and contacts into a single app. The firm said in a blog post that Outlook Lite's intelligent email, spam email protection, calendar organizer, and contacts allow you to do more from one inbox in a lighter, more timely way.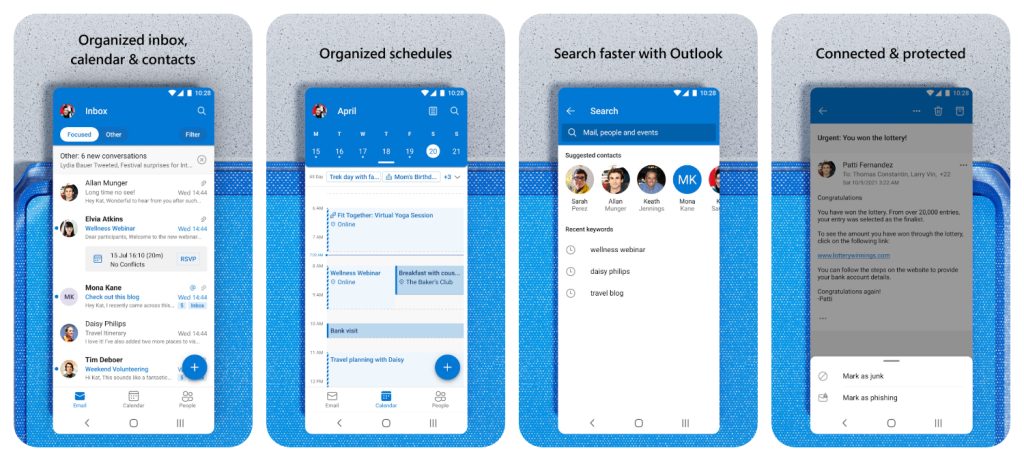 Features: Microsoft Outlook Lite
Outlook Lite has the core experience of Outlook, including access to emails, calendars, contacts, and more.
Outlook Lite app is about 5 MB in download size and uses extremely low storage on your phone
Optimized to run fast on all Android devices, including devices with 1GB RAM
Uses less phone resources, saving your battery
Works well on all networks, including 2G and 3G networks worldwide
Support for Outlook.com, Hotmail, Live, MSN, Microsoft 365, and Microsoft Exchange Online accounts.
Availability
The Microsoft Outlook Lite is available today in the following countries: Argentina, Brazil, Chile, Colombia, Ecuador, India, Mexico, Peru, Saudi Arabia, South Africa, Taiwan, Thailand, Turkey, and Venezuela. We will review adding support for other countries in the future.
Introducing the feature, the community post writes that,
With Outlook Lite, our goal is to make Outlook more accessible to users who are on lightweight mobile devices across the world empowering them to achieve more.