Microsoft has taken a cue from Facebook and added two features to Outlook for the web. The company has added 'likes' and @mentions feature to its email client in the latest update.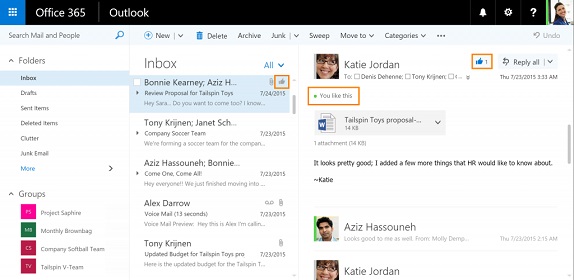 Microsoft says the Likes are meant to help you endorse a specific email and works by allowing users to "thumbs up" individual messages. In order to 'Like' a message, simply click the thumbs-up icon in the reading pane. This turns the icon from gray to blue, notes within the email that you liked the message and adds a thumbs-up icon in the email list view. Anyone on the thread can Like a message, and their Likes are identified and captured within the message as well. You will receive a notification if someone likes your email.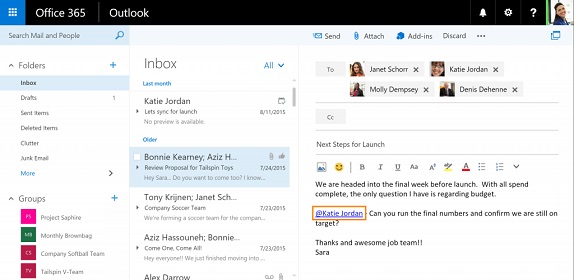 Next up, Mentions feature will allow  you to tag people with the @ symbol while writing an email. This will bring up your frequent contacts as well as access to your directory. Select the person you want to highlight, and they will automatically be added to the To: line if they were not already included. In addition, their name will be highlighted in the message in blue and they will receive an @ flag in their inbox view next to the message. Furthermore, they can sort by their @ messages to ensure they respond to all messages in which they were mentioned. Office 365 integration goes a step further, and will cause the @flag to be highlighted in the message, and the targeted individual will receive an @ flag in his/her inbox view next to the message. @messages can also be sorted higher to ensure all @messages are responded to.
Microsoft said that it will roll out the two new features to other Outlook clients like Office 2016 for Windows and Mac, as well as Outlook for iOS and Android in the first half of 2016.