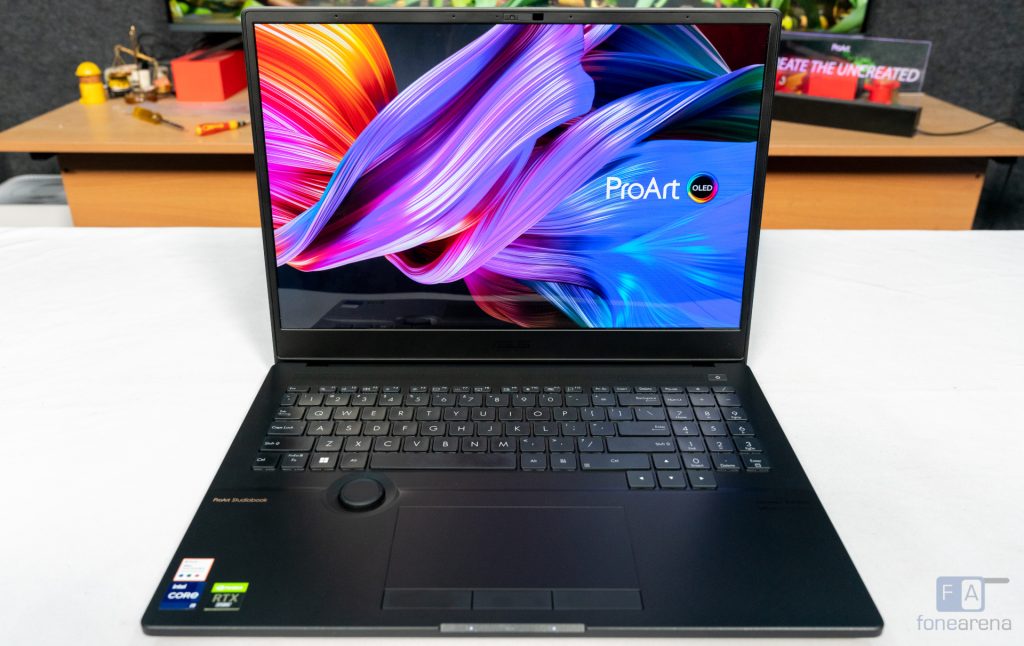 For many creators, a gaming laptop can serve well as a tool of creation, as they are plenty powerful. However, what if you want something that is optimized specifically for professional creators instead of gaming? That is where the ASUS ProArt laptops come in.
Their latest flagship device for 2022 is the StudioBook Pro 16 OLED (W6700) and we got a chance to check it out. Here is our review of the laptop.
Design and build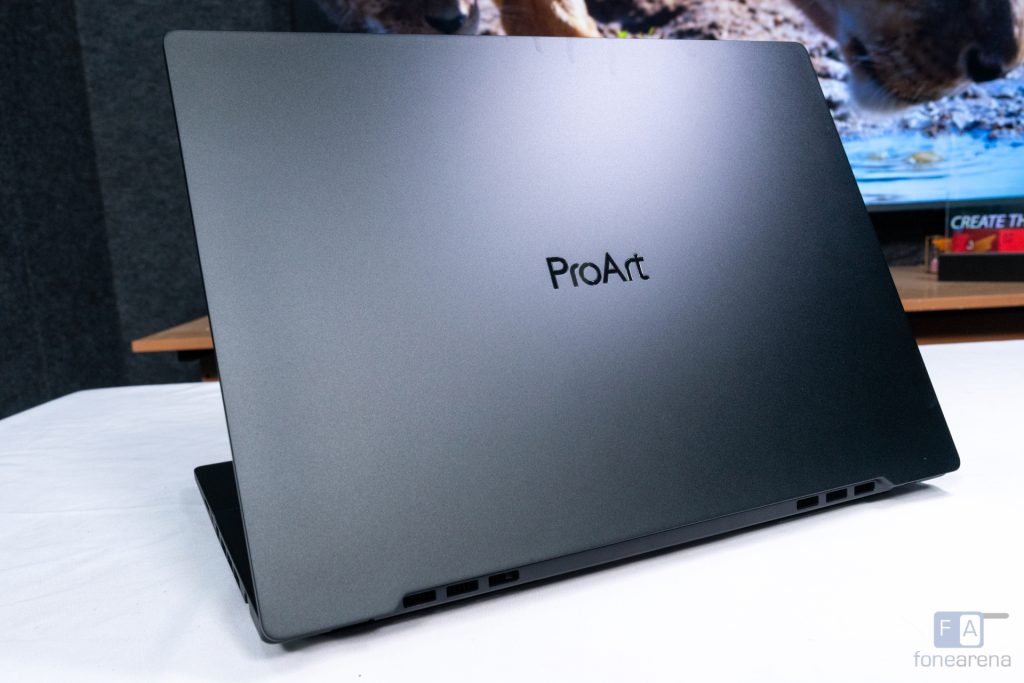 Since the laptop is built for professionals and creators, its design and build quality reflect this goal. Unlike the flashy designs of gaming-focused laptops, the ProArt laptops look more serious, subtle, stylish and well, more professional. The StudioBook Pro 16 in particular has a soft-touch finish on the exterior that looks sublime. The keyboard deck inside has a similar soft-touch finish, but with a subtle shimmer that adds a unique look to the laptop. Branding is very minimal, with the most obvious one being the clean-looking "ProArt" text on the lid.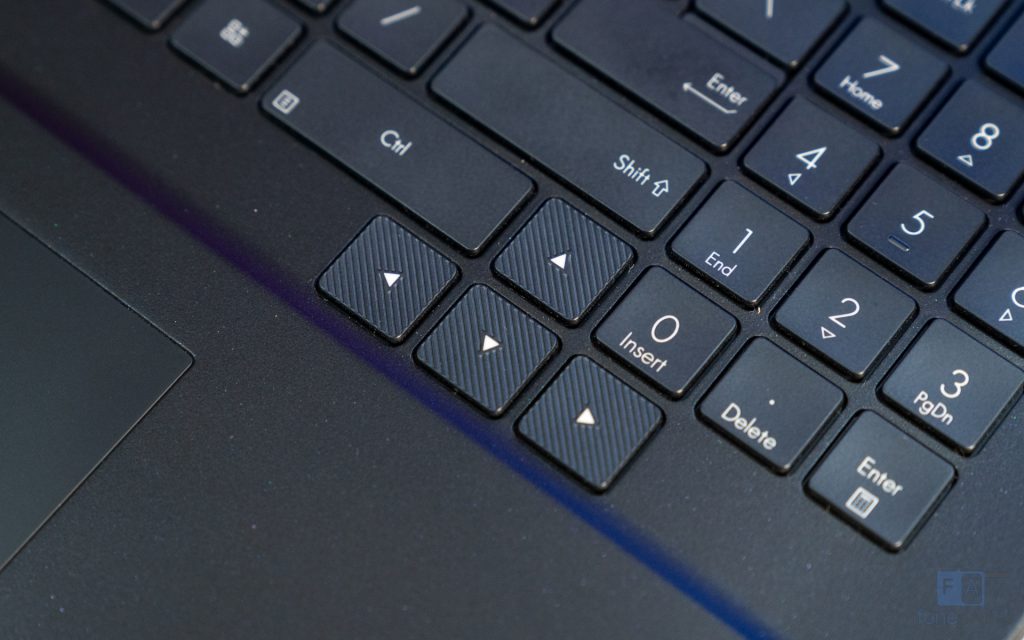 The build quality is fantastic, thanks in part to its aluminium chassis. It feels premium and solid from every angle, and there is barely any flex in the keyboard deck or the laptop's lid. The laptop also feels incredibly dense and packed, which is likely due to the sheer amount of cooling technology inside. No part on the laptop feels flimsy or poorly designed. It is no surprise that the laptop is also MIL-STD 810H certified.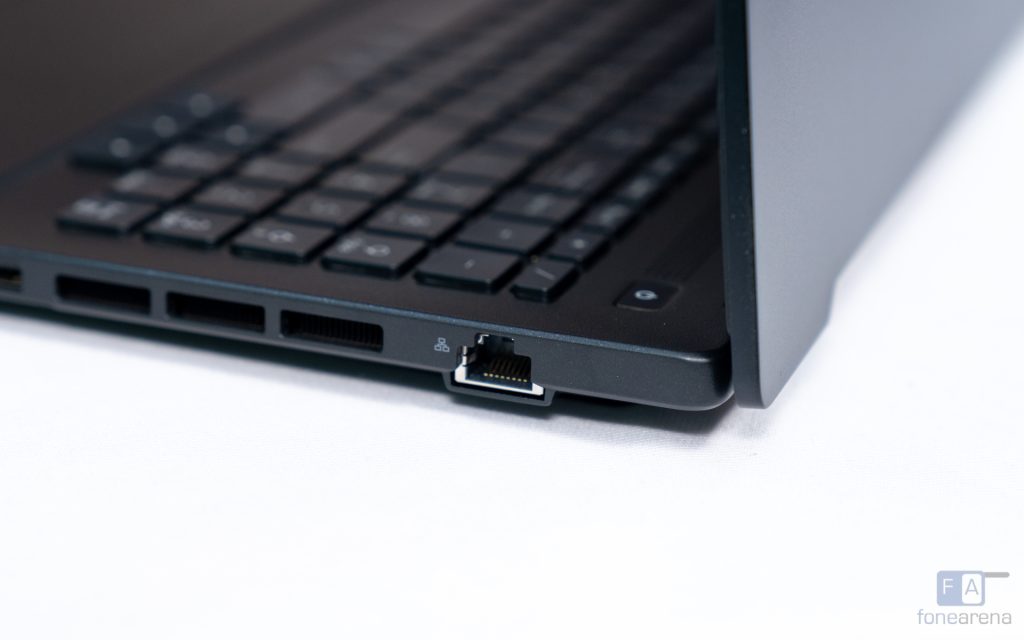 The hinge in particular is a bit tighter than typical laptops, which I absolutely prefer considering its targeted use case. And even though it's tighter, you can open the laptop with one finger. ASUS has done an excellent job with the exterior design and build quality. I definitely feel comfortable using this laptop in nearly any professional creator's environment and know that it will serve me well.
Display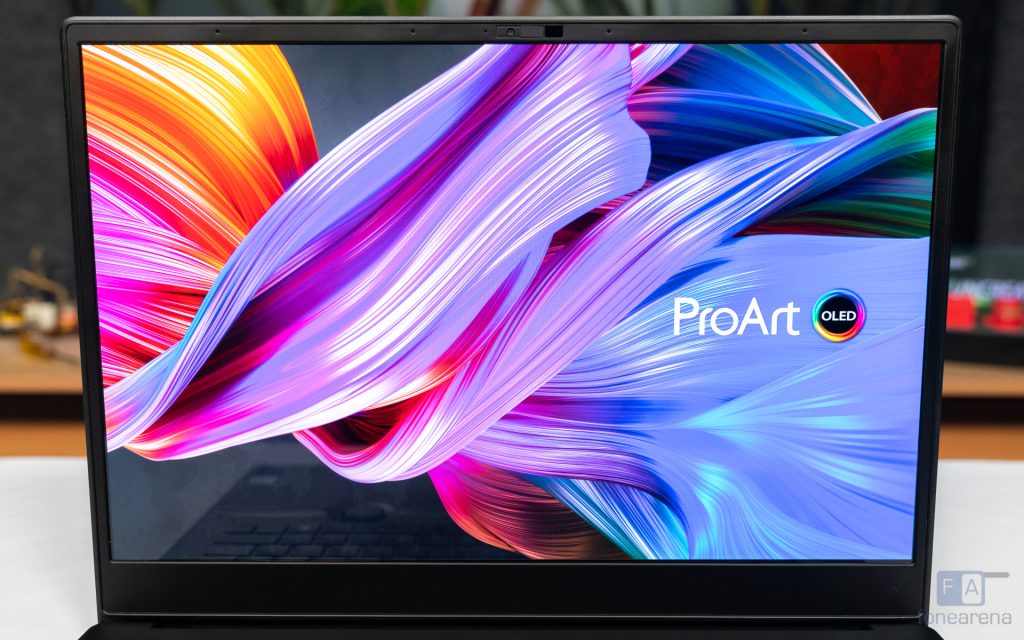 A professional laptop needs a professional display, and the ProArt Studiobook Pro 16 delivers. Our model features a 16-inch 4K OLED HDR 16:10 display with a resolution of 3840 x 2400, a 1,000,000:1 contrast
ratio, 0.2 ms response time and a peak brightness of 550 nits
of peak brightness. The display comes with a whole host of certifications including:
PANTONE Validated
Calman verified
VESA DisplayHDR 500 True Black
TUVRheinland Low Blue Light
According to ASUS, the panel supports 100% of the DCI-P3 colour gamut, and measures a Delta E<2. This level of color accuracy is required for creative professionals, and I'm happy to see it here. Since it uses OLED technology, the blacks are wonderfully deep, leading to a great contrast ratio. When watching content, details are incredibly sharp and with its 0.2ms pixel response time feels perfect.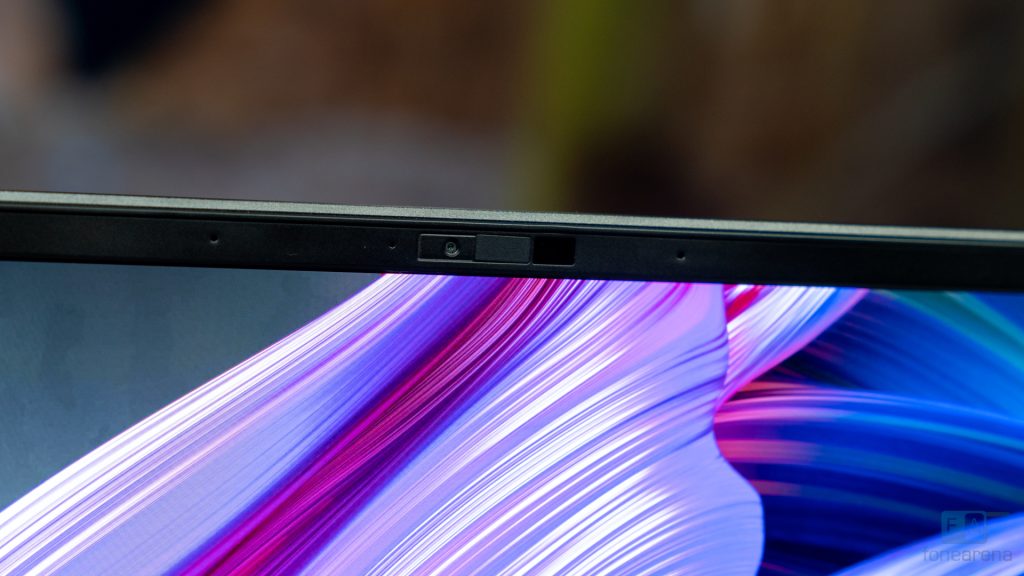 One fear of using an OLED panel is the possibility of burn-in. Thankfully, ASUS has engineered a number of solutions to combat this problem. These include:
Default shipping in Windows dark mode
Default OLED screen protection: Dim the screen after 5-minutes idle
Samsung OLED burn-in refine technology
Warranty of OLED screens: 7000hrs guaranteed (at 200nits)
Since our review timeline was only 2 weeks, I cannot confirm how effective these measures are to prevent burn-in. Hopefully, they will do a good enough job to ensure longevity.
Audio
The audio experience on the StudioBook Pro 16 is mostly good. The laptop comes with dual speakers that are tuned by Harman/kardon. They sound just alright, nothing exceptional. There is a good amount of clarity, and I didn't hear any distortion. However, they did not have the punch, the bass or the loudness that you get from a 16-inch MacBook Pro.
Audio via wired peripherals such as headphones/earphones sound great thanks to the ESS Sabre HiFi DAC chipset inside. Coming to the microphones, the laptop has 4 far-field omnidirectional microphones that can pick up voice from up to 4 meters. They also support ASUS AI Noise Cancellation technology with 4 modes – Normal, Balanced, Single
Presenter or Multi-Presenter. While I personally did not need to use these microphone technologies, it's nice to have them.
Performance and thermals
The ProArt StudioBook Pro 16 laptop is easily one of the most powerful laptops that I have reviewed till date. Our model is powered by the Intel Core i9-12900H which is paired with NVIDIA Quadro RTX A3000 with 12GB of GDDR6 VRAM. Along with this, the laptop has 32GB of 4800 MT/s DDR5 memory and 2TB of x PCIe 3.0 x4 NVMe SSD storage in Raid 0 configuration.
The Intel Core i9-12900H is an Alder-Lake CPU that has 14 cores and supports 20 threads. It has a base clock of 2.50GHz and a boost clock of up to 5.0GHz. The processor is one of the fastest CPUs to power a laptop in 2022, and the performance is very evident in applications. It's also one of the few processors to support the new AV1 encoder.
Complementing the Core i9-12900H is the NVIDIA RTX A3000 that features 12GB of GDDR6 VRAM. It is a workstation class GPU that is based on NVIDIA's Ampere architecture. While most NVIDIA GPUs in laptops are designed for gaming, the RTX A3000 is designed for professional workloads and creative applications.
These RTX A-series GPUs come preloaded with NVIDIA's Studio drivers instead of the GeForce Game Ready drivers. They are specialized drivers optimized for professional workloads such as 3D modelling, renders, AI and ML, etc. The drivers are said to be more reliable in professional applications from Adobe, Autodesk and Blackmagic. Another benefit of the RTX A-Series is that it comes with ECC memory, which adds another layer of reliability.
I did try gaming on this laptop, and while the GPU is built on the Ampere architecture, it just isn't optimized for gaming. For example, in Tom Clancy's Rainbow 6: Siege, I was only able to get 45 fps. A similar-priced gaming laptop will be able to perform far better in games, but not necessarily as well in professional applications.
Here are some benchmarks of the laptop:
Powerful internals mean nothing if you can't cool the device properly. ASUS has understood the problem well and engineered an excellent cooling solution for the ProArt StudioBook Pro 16. The laptop has a total of 6 heat pipes to cool the CPU, GPU and their respective power modules. Dual 102-blade fans exhaust the hot air to the various heat vents along the sides and the rear of the laptop. Under full load, the fans get very loud and very hard to ignore, but the laptop never throttled its performance. If you want a quiet laptop for when you're working, the StudioBook Pro 16 would be a bad idea. However, you are getting the promised performance, so honestly I don't mind the trade-off.
Keyboard and trackpad
In a laptop that is designed for creative professionals, the inputs matter a lot. Having a good keyboard and trackpad is very important in my opinion. Let's start with the keyboard.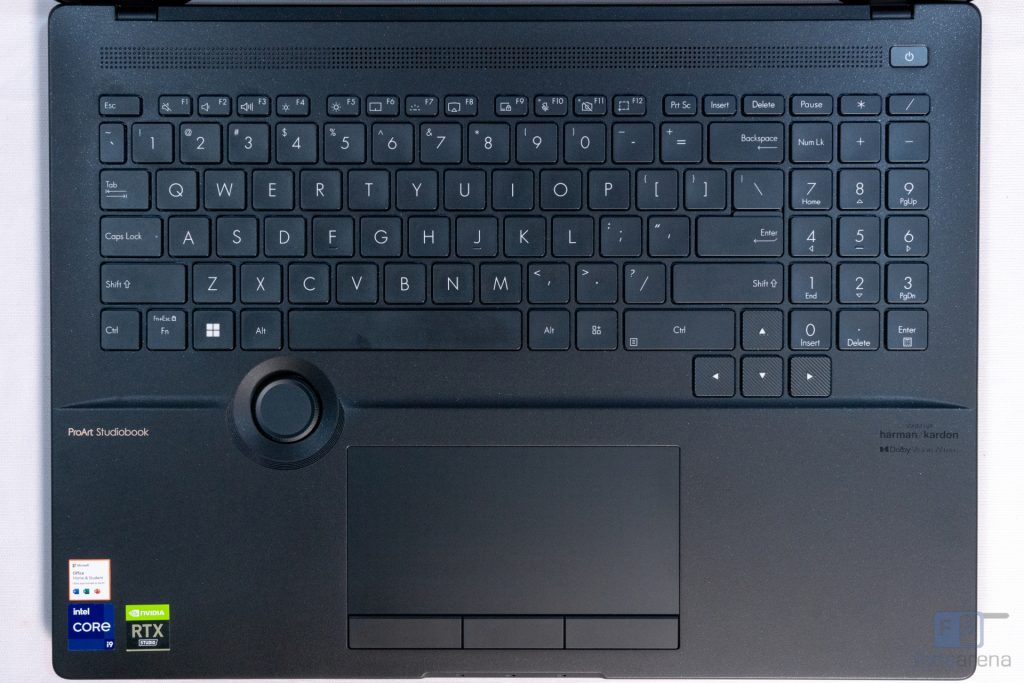 With the StudioBook Pro 16, you get a full size, chiclet style keyboard that feels excellent to type on. The keycaps have a good size and good spacing between them. I didn't have any issues with the layout either. Typing felt satisfying, and I was quick at getting to my full speed. A nice touch that ASUS has done is the textured grooves on the key caps of the arrow keys. They make it easier to identify the arrow keys with just touching them.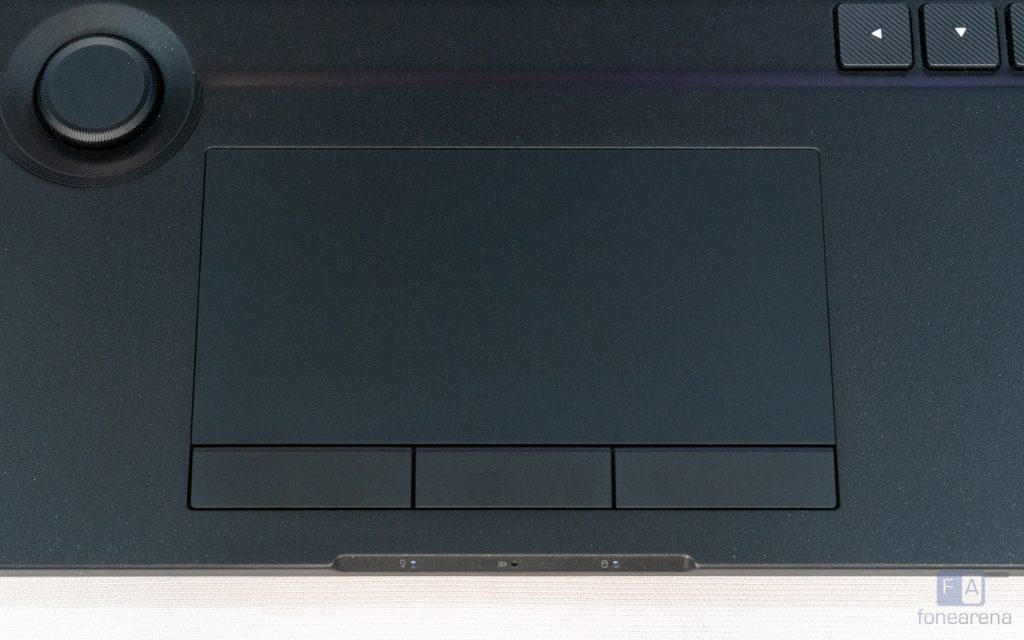 Coming to the trackpad, it features a non-clickable tracking surface with three physical buttons below. The trackpad has a glass surface, and feels good to move my finger on. The tracking was smooth and accurate too. ASUS added a third button to function as a middle mouse click, as many professional applications can make use of it. I'm sure many creative professionals will appreciate this addition.
Another unique feature of the trackpad is that it is pressure sensitive with up to 1024 levels. This enables support for the ASUS stylus and other styluses with MPP 1.51 standard. While it is not a very large surface for using a stylus, having the option is nice.
ASUS Dial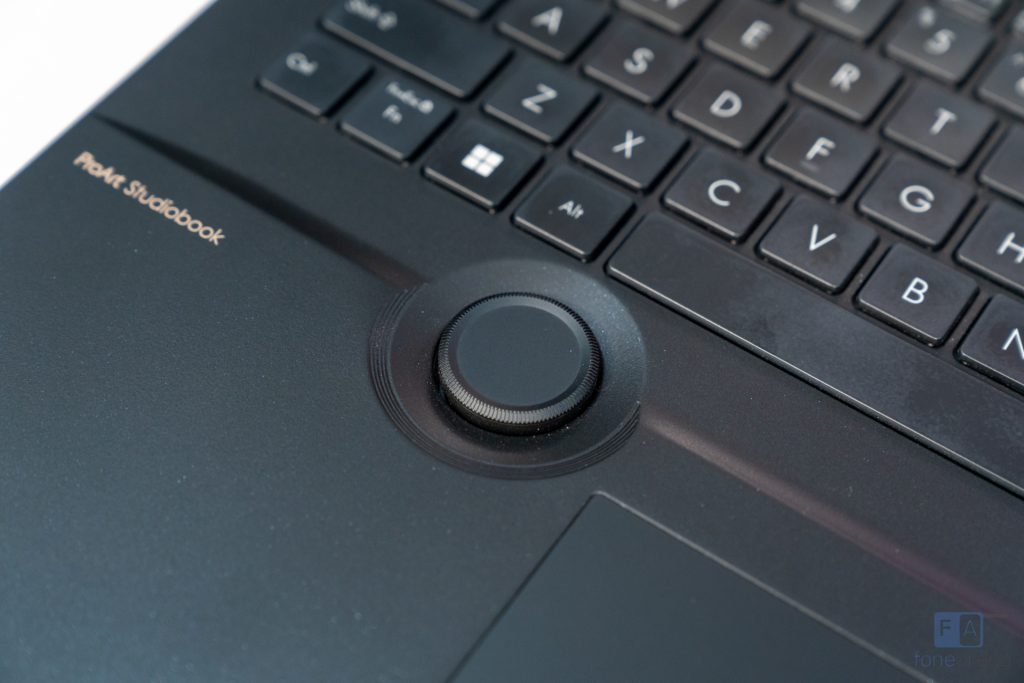 Here is one standout feature of the StudioBook Pro 16 – the ASUS Dial. It is a rotatable and clickable dial present below the keyboard, functioning as another form of input. The positioning is ideal for my thumb to reach and rotate the dial, and it does not interfere when typing. The feel of the rotation is great, and the click mechanism feels soft and good.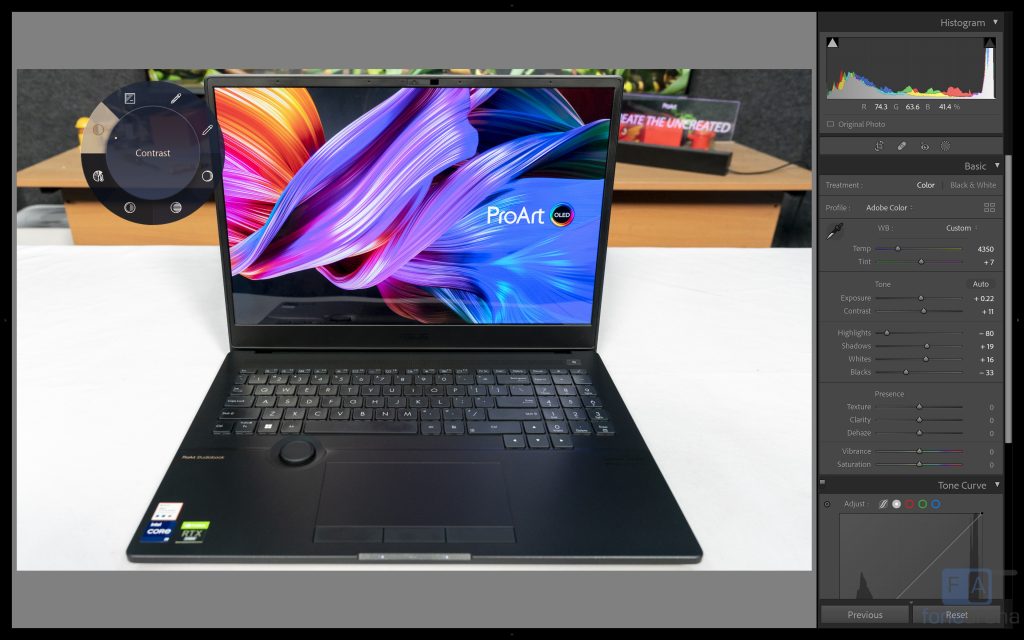 ASUS has also added a number of software features to support the Dial. Pressing and holding the Dial brings up a ProArt Creator Hub menu of tools in applications such as Adobe Photoshop, Premiere Pro,
Lightroom Classic, and After Effects. This menu can be used to quickly adjust settings, access commonly used functions such as zoom, brightness, brush sizes, timeline control and contrast all via rotating dials.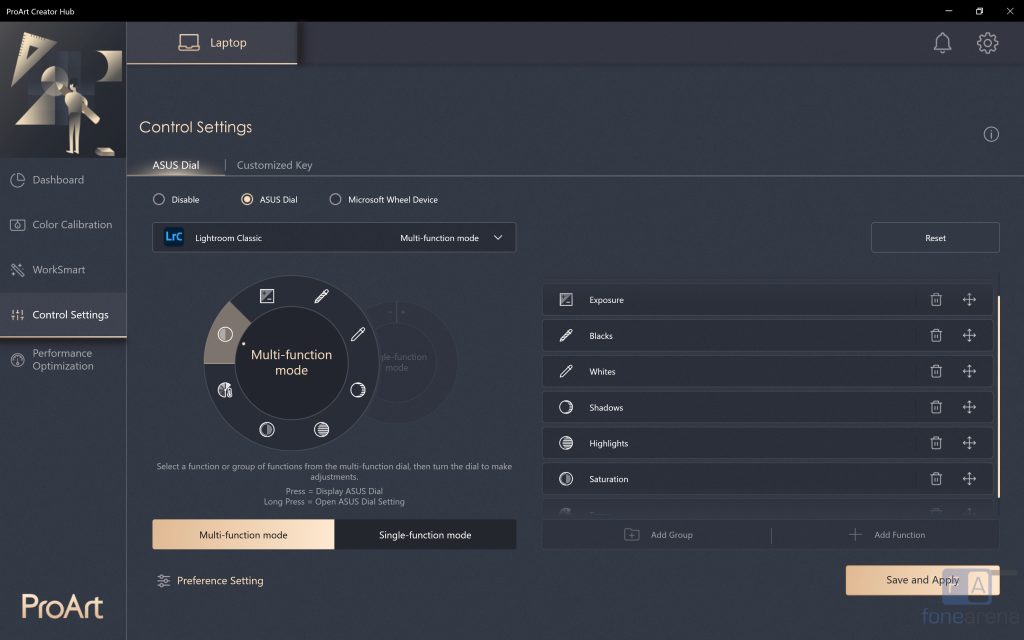 The Dial is also customizable through the ProArt Creator Hub software. Through this app, you can set shortcut functions for individual Adobe apps, and supports adding a single function and group settings. You can change the Parameter Adjustment Speed, and the Dial can also be set as a Microsoft Wheel Device.
I used the Dial primarily in Adobe Lightroom, as that is my photo editing tool of choice. In the default menu for the app, the Dial lets you alter the basic controls such as the exposure, white balance, contrast, highlights, shadows, etc. Changing the actual value in a function was easy and convenient. However, it was a little cumbersome to select a function, as I would often overshoot the setting with my thumb. I'm sure I can fine tune the rotation and with practice, I will be able to use it smoothly.
Just know that it will take some time to become productive with the ASUS Dial, but I think it is worth the effort to learn the tool. Since it can be used as a Microsoft Wheel input too, the Dial is very versatile and can be used in a lot of applications.
Ports and Connectivity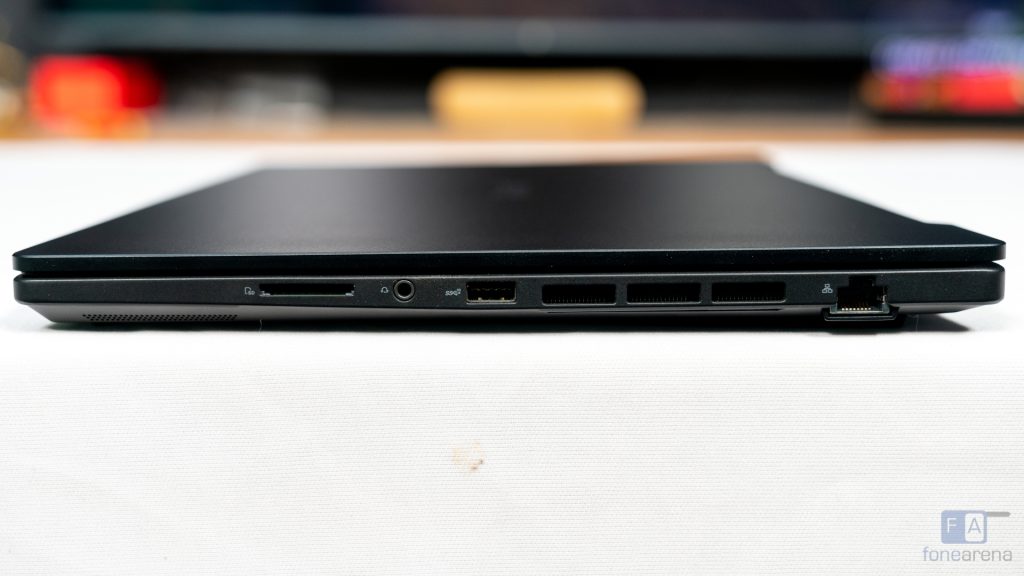 Having a good selection of ports and connectivity options are vital in a creator-focused laptop. Thankfully, the StudioBook Pro 16 doesn't disappoint. On the left side you get 2x Thunderbolt 4 USB-C ports, a HDMI 2.1 port,
a USB 3.2 Gen 2 Type-A port and a Kensington lock. On the right, you get an SD Express 7.0 card reader, a 3.5 mm combo audio jack, a USB 3.2 Gen 2 Type-A port and a 2.5 Gigabit RJ45 LAN port.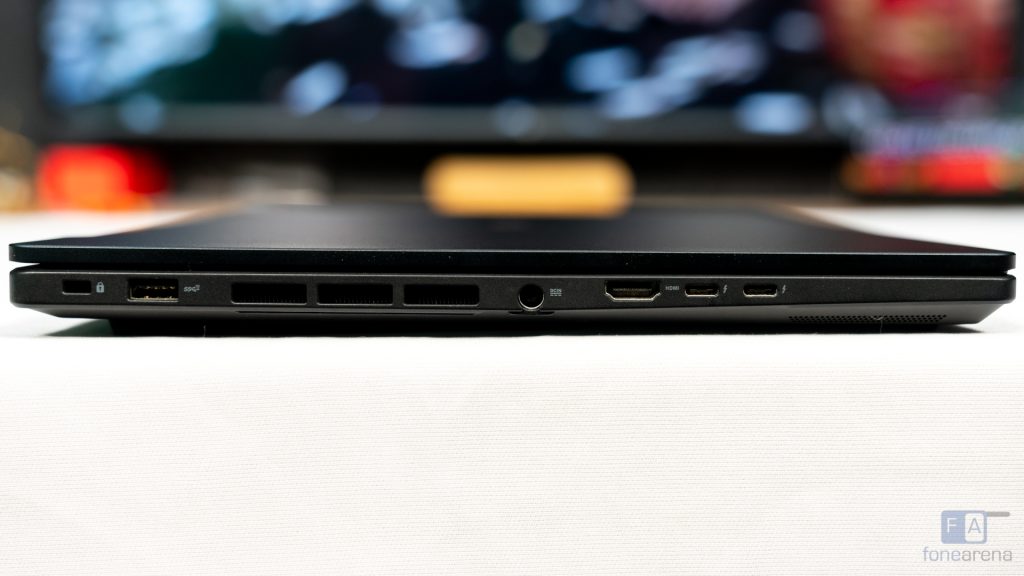 This amount of plenty covers nearly all requirements for most creative professionals. I particularly like the inclusion of a fast SD card reader and 2.5 Gigabit LAN. Those two ports can make a big difference to the experience of using the laptop in creative environments. For wireless connectivity, the laptop comes with support for Intel Wi-Fi 6E along with Bluetooth 5.0.
Battery
Inside the ProArt StudioBook Pro 16 laptop, there is a 90Wh Lithium Polymer battery. For a laptop with this level of performance, I do not have high expectations for the battery life. With light use, which included some Chrome browsing, some media consumption and some word processing, I got about 4-5 hours of battery life. If I did any heavier work such as video editing or 3D modelling, the battery life would drop quickly. The laptop comes with a 240W adapter that is more than capable to power the internals even when running at full load.
Conclusion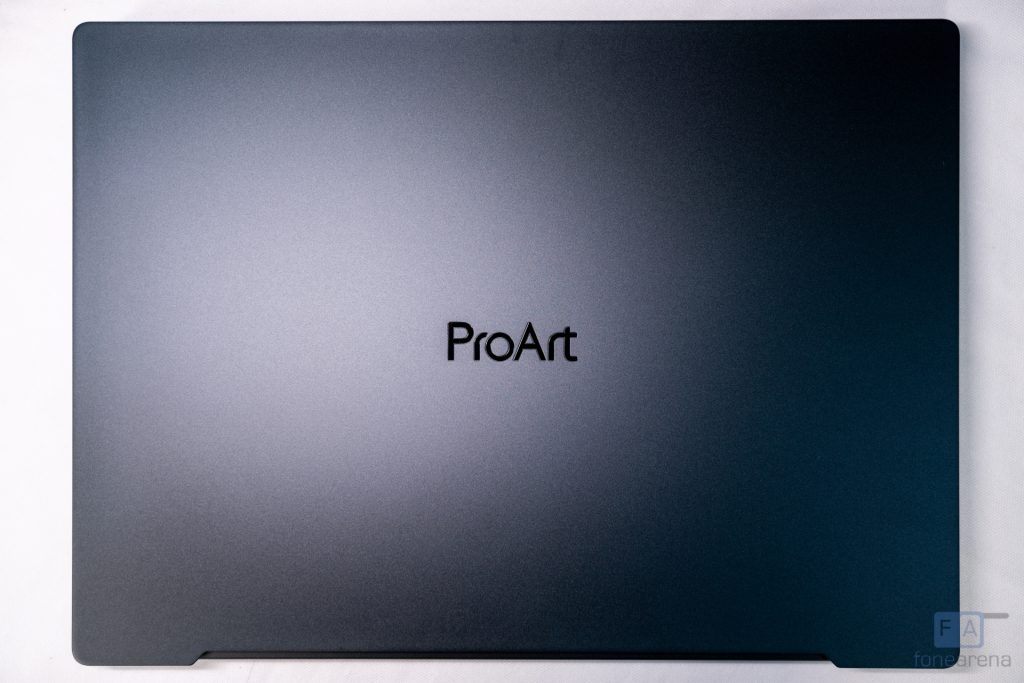 With the ProArt StudioBook Pro 16 OLED, ASUS set out to build a laptop that is designed specifically for professional creators. I believe that ASUS has done exactly that. The ASUS Dial adds a meaningful level of functionality with good integration with Adobe and other applications. The display is fantastic and excellent for content creators, and the port selection is plentiful.
The laptop offers a lot of performance in a device that is still very portable and is not a pain to carry. And more importantly, it has a thermal design that allows users to take full advantage of the power. The speakers could be better, and I hope to see more customization options with the ASUS Dial in the future.  Overall, the ProArt StudioBook 16 is a great choice for creative professionals
Pricing and Availability
The ASUS StudioBook Pro 16 OLED is priced at Rs. 3,29,990 and is available from ASUS e-shop.