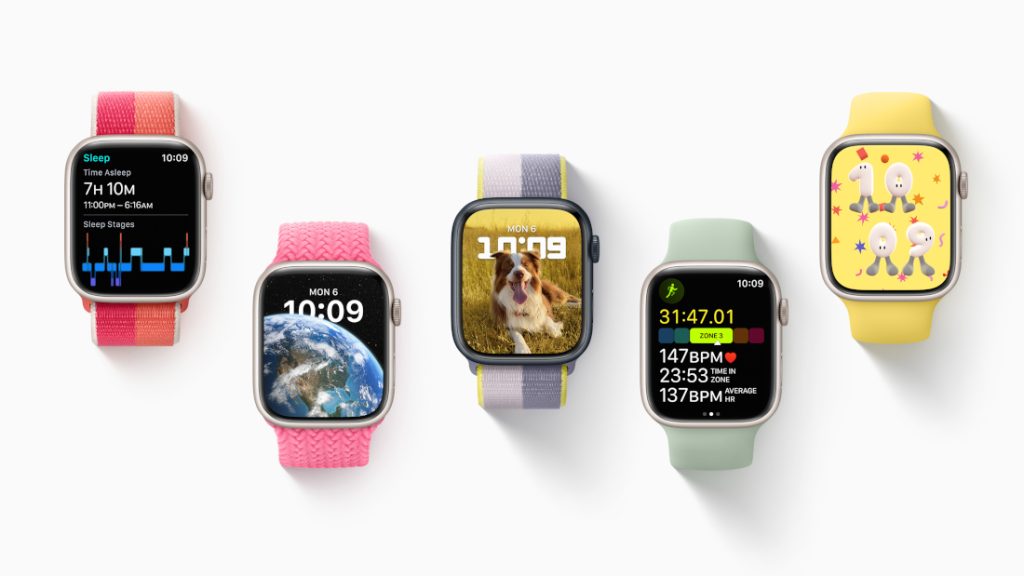 According to Mark Gurman of Bloomberg, Apple apparently intends to unveil an "extreme sports" model of the Apple Watch this year. Along with a larger battery and a rugged metal case, the extreme sports Apple Watch is anticipated to include the company's largest smartwatch display yet.
The extreme sports watch, according to Gurman, will also feature a more durable screen and incorporate a metal that seems to be stronger than aluminum. Additionally, a bigger battery is anticipated for the watch in order to support longer workout sessions. The watch, according to Gurman, is anticipated to offer better tracking measures, such as the ability to pinpoint uphill climbs while trekking. Like the Apple Watch 8, the extreme sports model should be able to measure the wearer's body temperature and alert them if they have a fever or a rise in temperature.
According to Gurman, the display will have a diagonal measurement of over two inches. The extreme sports variant will have a screen area that is roughly 7% larger than the largest Apple Watch currently available. Additionally, the display will feature a resolution of roughly (410x 502) pixels. Gurman thinks that the watch faces with the bigger display could show more fitness statistics or other information related to fitness.
According to sources, the Apple Watch Series 8 and an upgraded iteration of the entry-level Apple Watch SE will be unveiled alongside the extreme sports model later this year. In contrast to the Apple Watch SE, Gurman claims that the Apple Watch Series 8 will maintain its existing 1.78-inch diagonal screen size. The price of the extreme sports Apple Watch is anticipated to be higher than that of the regular Apple Watch in stainless steel, which is presently available for $699. According to the Bloomberg article, all the new Apple Watches will use an S8 processor with comparable performance to the S7 chip currently in the Apple Watch Series 7. This will be the first time the firm has maintained the same overall performance in the Apple Watches for three iterations in a succession.